Interesting Facts about Pending Karma and Astrological Predictions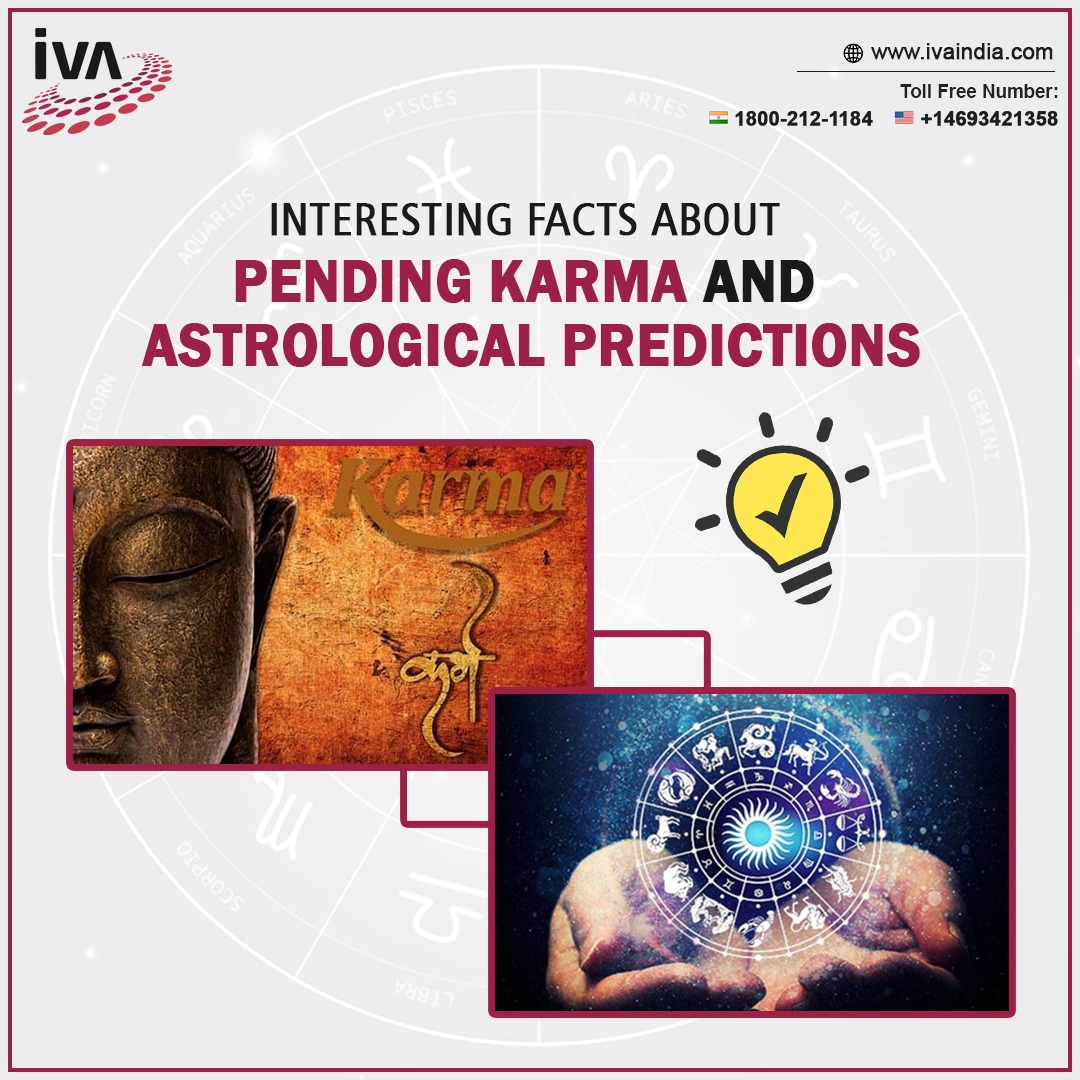 online_Vedic_astrology_course,Vedic_Astrology_Certification_Course,best_Vedic_astrology_courses_online

By Institute Of Vedic Astrology

Feb 22 2023

Have you ever heard of karma and how it can affect your life? Or you've tried to read up on astrological predictions and their accuracy. In this article, we'll explore these topics and discuss the interesting facts surrounding them. Learn how karma works and how astrology can be used to predict future outcomes. Plus, find out why one might be more accurate than the other!

Vedic astrology, also known as Jyotish, is an ancient Indian system of astrology that has been in use for thousands of years. It is based on karma, which states that our actions in this life determine our destiny in the next. In Vedic astrology, the positions and movements of celestial bodies are used to make predictions about a person's future. This article will explore some interesting facts about pending karma and astrological predictions.
Pending Karma: All You Need to Know
One of the fascinating aspects of Vedic astrology is the concept of pending karma. According to this concept, the actions we take in this life will have consequences in our next life. These consequences can be either positive or negative, depending on the nature of our actions. For example, if we perform good deeds in this life, we will be rewarded in the next life. Conversely, if we perform bad deeds, we will suffer the consequences in the next life.
Another interesting fact about pending karma is that it is not necessarily limited to the next life. Karma can accumulate over multiple lifetimes. It means that the actions we take in this life can also have consequences in future lifetimes. Many Vedic astrologers believe that our current life results from our actions in past lives. By understanding the nature of our pending karma, we can make better choices in this life and avoid negative consequences in the future.
Interesting Facts About Pending Karma
Pending karma is the result of past actions that have not yet been resolved. Here we are mentioning few interesting facts that one should know about pending karma:
It is believed that pending karma can influence our current and future lives.
Astrological predictions can help us to understand our pending karma and how it may impact our lives.
There are many different ways to resolve pending karma, including working with a spiritual guide or teacher.
Karma can manifest in a variety of ways, such as through health issues, relationship issues, or financial problems.
The concept of pending karma is an important part of many spiritual traditions, including Hinduism and Buddhism.
What is Astrological Predictions?
According to the Vedic system of astrology, astrology is closely related to past lives and accumulated karmas that manifest in the present life. Life in terms of material well-being. Rahu is seen chiefly for all past life pending desires, and Saturn is seen primarily for all types of karma, either ongoing, accumulated from the past, or a form of new karma. Nodes are seen for the release of dynamic karma when their transits and dashas become active.
Astrological predictions are another important aspect of Vedic astrology. These predictions are based on the positions and movements of celestial bodies, including the sun, moon, and planets. By analyzing these positions, astrologers can predict a person's future. For example, they may predict the timing of important events, such as marriage, career changes, or financial windfalls.
Interesting Facts About Astrological Predictions
One interesting fact about astrological predictions is that they are not set in stone. While Vedic astrology can provide valuable insights into a person's future, it is essential to remember that the future is not predetermined. Our actions and choices in this life can significantly impact our future. In other words, astrological predictions are not a substitute for personal responsibility and free will.
Another interesting fact about astrological predictions is that they can vary depending on the astrologer. While the fundamental principles of Vedic astrology are the same, different astrologers may have different interpretations of celestial positions and movements. It means that two astrologers may provide different predictions for the same person. When seeking astrological guidance, it is essential to keep this in mind and choose an astrologer whose approach resonates with you.
How One Can Learn About Vedic Astrology?
Many resources are available if you are interested in learning more about Vedic astrology and pending karma. One option is to enroll in a distance-learning astrology course in India. These courses are designed for students who want to learn about Vedic astrology but cannot attend in-person classes. They cover a wide range of topics, including the basics of Vedic astrology, the meaning of different planetary positions, and the concept of karma.
Another option is to take an online Vedic astrology course. These courses are designed for students who want to learn at their own pace and from the comfort of their own homes. They typically include video lectures, reading materials, and interactive quizzes and assignments. Some of the best Vedic astrology courses online include the Vedic Astrology Certification Course offered by the American College of Vedic Astrology and the Vedic Astrology Foundation Course offered by the British Association of Vedic Astrology.
An Interesting Game of Karma
Did you know that our incarnation in the present life is related to our past life karma? Everything depends on karmic energy We work in different jobs and professions at different stages of life In certain situations, we multitask to make ends meet Sometimes we take a job after studying. But in our mid-thirties, we move on to another profession that introduces us to our birth purpose. I myself took up astrology as a profession after a very successful training as a principal at a university of applied sciences. As this was the purpose of my birth, it was a divine calling to change people's lives by taking up this sacred subject as a profession and helping those around me.
Conclusion
In conclusion, Vedic astrology is a fascinating system of astrology that has been in use for thousands of years. It is based on pending karma, which states that our actions in this life will have consequences.
Search
Recent Post
Monthly Archive