Learn Astrology-Vastu Online from Institute of Vedic Astrology
AN ISO 9001:2015 CERTIFIED INSTITUTE
Institute of Vedic Astrology is the finest destination for all those who are keen to study Astrology, Vastu, Palmistry, Numerology and allied subjects. IVA was founded in the year 1999. IVA courses are based on innovative Remote Learning Training System (RLTS) that is designed to provide quality education through distance education. Institute of Vedic Astrology Indore's sustained commitment to Quality and Research has enabled it to earn the prestigious award of ISO 9001-2015 certification (Certificate No. RQ91/9466 ICS) for quality assurance. This award reflects institute's excellence in quality education through distance learning programs in Vedic Astrology, Palmistry, Vedic Vastu Shastra, Feng Shui, Gems Healing and Crystals Therapy, KP Astrology, Tarot Card Reading and Numerology.
Popular Distance
Learning Courses
Learn Combo Courses at
upto 50% Discounted Fees
Vedic Astrology Advance Diploma Distance Learning Course (1600+ Pages of Study Material)
+
Vedic Astrology Video Foundation Course (400+ Video Lessons) (Available in Hindi also)
Vedic Vastu Advance Diploma Distance Learning Course (1200+ Pages of Study Material)
+
Vedic Vastu Video Foundation Course (150+ Video Lessons) (Available in Hindi also)
Tarot Card Reading Advance Diploma Distance Learning Course (1000+ Pages of Study Material)
+
Tarot Card Reading Video Foundation Course (325+ Video Lessons)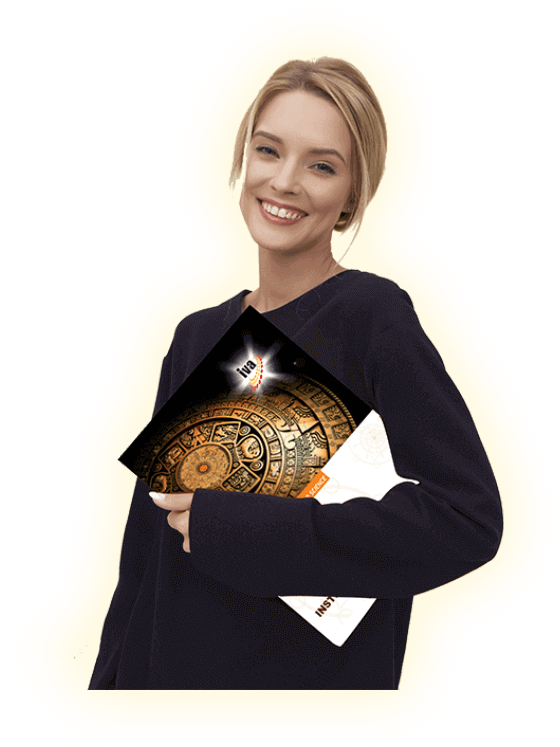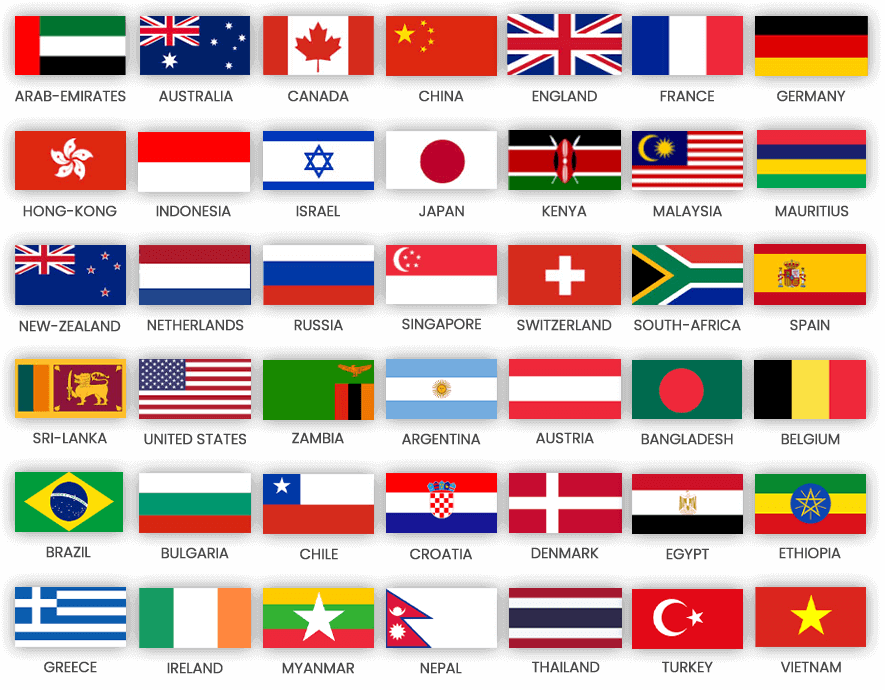 Courses in many Countries
Institute of Vedic Astrology has a dedicated department for International Students. That is why students from 42 countries have joined our courses and counting….
Most Trusted by International Students
India mostly referred to as "Teacher of the world". The whole world is now realizing the power of Indians methods of Yoga, Pranayama, Vedic Astrology, Vastu Shastra, etc. Institute of Vedic Astrology has become one of the most trusted destinations for international students to learn the deeper ancient sciences of Astrology, Vastu, Palmistry, Numerology, Gems Healing & Crystal Therapy and KP Astrology.
Panel Of
Experts
SREE RAMA
Vedic Astrologer, Sayan System
SATISH LODHA
Industrial Vastu Expert
NEELIMA NILESSH SARDA
Numerologist
PRAKASH PANJABI
Certified Gemologist & Tarot Expert
MANOJ UPADHYAY
Chemical Engineer & Eminent Palmist
PARUL DOSHI
Chinese Horoscope Expert
MEENA DHANJI GALA
Gems & Crystal Therapist & Healer
J. P. MISHRA
Vedic Astrologer, Parashar System
AR. SUSHANT PATIL
Vastu & Building Energy Expert
PRIYABRATTA DAS
Tarot Reader & Clairvoyant
GAUTAM AGRAWAL
Interior Designer & Feng Shui (Form School)
H S SRIDHAR
Astro-Numerology Expert
DR. RAJAN R MAYEKAR
Vastu Remedy Expert, Architect
PDT RAVIKANT SHASTRI
Vedic Astrologer, Niryan System
VIKAS JAIN
Innovator, Educationalist
DINESH THAKUR
Tarot Reader & Dowser
ATUL SHARMA
Numerologist & Nadi Shastra
JEWELLER KAMAL SONI
Professional Jeweller
Rahul Agrawal
Innovator, Educationalist
PDT SHIV NARAYAN SHARMA
Vedic Samudrik Shastra Expert
SYED RASHID ALI
Design Expert
HEMANT BAID
Layout Planner
Specialisation Courses 1 st Specialisation Course is given with Professional Diploma Course
Astrology

Mercantile (Business) Astrology

Muhurat Shastra (Available in Hindi ONLY)

6 extra modules in Astrology explaining concepts more logically

Vastu

3 extra modules in Vastu explaining corrections without breaking structures
TESTIMONIALS
It gives me immense pleasure to inform that I was thoroughly satisfied by the useful knowledge extended to me by your course. Needless to add that after completion of the course I am full of self confidence in my abilities. Best regards.
DR. SMRITI CHOURASIA
Korba (BAMS, SVD, PGDIV, PGDIG)


I did Vedic Vaastu and Numerlogy courses as a part time hobby. These course have given me a new way to my life. I have got good guidance and support that was unimaginable le. Whoever can learn these courses even has a hobby will have great impact on intellect and lifestyles. Thanks IVA team.
CA ASHWIN SETHI
Jabalpur (PGDIN, PGDIV)


The course is very exhaustive and nicely explained. I faced some problems in understanding few concepts which was solved by IVA experts immediately. Now I am gaining confidence in the subject. Would like to join Tarot Reading after completing this. Thanks IVA.
HEERAL CHHELAVDA
Ahmedabad (PGDIA)


I am an Engineer and self-employed professional. Learning Vedic Vastu Shastra from IVA had greatly helped me in my professional career. I recommend this course to all people related to construction. People who have Vastu related problem in their properties will also surely benefit from this.
ER. SUNIL KUMAR
Delhi (B.E. PGDIV)


मैं नि: संकोच यह कहना चाहूंगी कि IVA हर द़ृष्टि से एक आदर्श संस्थान है जिसमें छात्रों की कठिनाइयों का त्वरित हल किया जाता है। पाठ्यक्रम का अध्ययन कर मैं अंक शास्त्र को पार्ट टाईम के रूप में उपयोग कर धन एवं प्रतिष्ठा प्राप्त कर रही हूँ अब मैं हस्त रेखा शास्त्र का कोर्स संस्थान से कर रही हूँ और आशा करती हूँ कि यह मेरे कैरियर में चार चाँद लगा देगा।.
SMT. SIMMI LADIA
Varanasi (PGDIP, PGDIN)


Excellent courses. Excellent people. Excellent support. Gr8 learning experience., God Bless.
Ranbir Kaur Baidwan,
Patiala (PGDIV, PGDIA, PGDIK, PGDIG, PGDIF, PGDIN, PGDIT)


मैंने IVA से ज्योतिष में पोष्ट ग्रेजुएट डिप्लोमा की उपाधी प्राप्त की है। एक वर्ष कैसे बीत गया पता ही नहीं चला। पहले माड्यूल से ही दूसरे की प्रतिक्षा रहती थी। इसी संस्थान ने मुझे इस योग्य बना दिया है कि मैं अर्जित ज्ञान का सदुपयोग करते हुए शनै-शनै इस क्षेत्र में पेशेवर की तरह कार्य करने लगा हूँ।
Piyush Chiraniya,
Kolkata (PGDIA, PGDIV)


The astrology course was very informative and the practical, case studies and examples were well supported and taught in simplified user & friendly language. Staff were helpful. IBA definitely deserves ISO certification for its commitment to quality. I wish IVA the God speed.
N. Pramod Kumar,
Bangalore (PGDIA, PGDIV)

(Translated) Being a priest by profession, I had learnt Vedic Astrology and Vedic Vastu From FVA in 2004. Now, I don't get time to perform puja for people. Instead, I have a big list of clients and industrialists who regularly take my advice for all their personal, professional, commercial and social matters. Especially the material on Dosha and their remedies is very comprehensive. Now, I am learning gems and Crystal Therapy. Om Swasti.
Pdt. Vijay Kumar Shastri,
Rishikesh (B.A. (Sanskrit), PGDIV, PGDIA, PGDIG)


मैंने वास्तु शास्त्र पर कई किताबों का अध्ययन कर के अपने बंगले का निर्माण करवाया। किन्तु कई वर्ष बाद अपने मित्र की सलाह में मैंने प्ट। के वास्तु पाठ्यक्रम में प्रवेश लिया। कोर्स के दौरान मैंने पाया की मेरा ज्ञान अधूरा था जिसके कारण मेरे बंगले में अनेकों वास्तु दोष उत्पन्न हो गये थे। माड्यूल 11 एवं 12 द्वारा मैंने इनके समाधान को समझा व बिना तोड़-फोड़ के उसे सही करना भी जाना।
Shri Hemant Sharma,
Jaipur (PGDIV, PGDIF, PGDIN)


Institute of Vedic Astrology is the Right Choice to Learn
1000+ pages of exhaustive Study Material
Dedicated Student Doubt Clearing Cell
Integrated Learning approach
Audio lessons in Astrology and Vastu
Practical Approach to Subject
Case Studies
Unique Orientation course to professionally practice what you have learnt
Become a professional after completing the course
Usually doubts are answered / cleared in 24 hours on Working Days (except weekends and holidays)