Why should you check the Vastu of a flat before purchasing?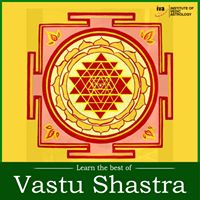 Vastu

By Institute Of Vedic Astrology

Oct 24 2016

Why should you check the 'Vastu' of a flat before purchasing?

The architectural Indian science of "Vastu Shastra" which is most commonly known as "Vastu" has been a foundation for recognizing and developing the best living spaces. This is the science of construction applied in Hindu Architecture. Plots and homes which are recognized by the 'Vastu' help the residents to live their lives with more happiness and prosperity. This is the antique practice that has gained popularity in the real estate space, for identifying the best places, plots and structures for residential, as well as commercial purposes.

'Vastu' is also based on Buddhist beliefs and has been formed with the aim of integrating architecture with nature, the relevant roles of various parts of the structure and ancient beliefs employing geometric designs and symmetry. When you're going to buy a flat in an apartment or also planning to let out a flat then you should still look for certain Vastu aspects. A lot of people still think that Vastu is not important because their house is not touching the ground but Vastu doesn't work that way.

Why is 'Vastu' important?

'Vastu' is very important which is considered to be the favorite aspect of buyers. These days considering 'Vastu' is important because of the designs and directions. The concept and main parameter is the construction and the directions. In real estate, the Vastu is considered to be the main parameter and flats and residencies are being planned after consulting the Vastu expert only. For people who believe and construct the home under the guidance and as per the direction of Vastu brings a lot of positive energy and general well-being for the owner.

Why should a person get it checked by an expert?

Vastu is an influential constituent that determines the decision of home users and tenants. One of the main difficulties of living in a leased flat or apartment is that you cannot make a lot of changes in the flat, without securing the prior approval of the owner. If a house is made by keeping Vastu principles in mind, then people living in such flats will not face any difficulties which are also assumed by the Vastu Experts. So it becomes important to check this before buying any flat, building or plot and the same if you renting the home.

A basic structure plan is one of the key requisites for a fruitful meeting with our Vastu Specialist or expert. If you don't have a building plan, it would be better to draw one yourself for the initial meeting. Vastu Methodology undertakes a 100% matching of symptoms and reasons to give you effective solutions to your problem.

How will it help?

Your surroundings can have a huge influence on your life to the point of affecting your personal happiness, your prosperity, even the possibilities that come to you in your life thus making your choice of home a very important one. Because most of the important moments in our lives occur in our houses, the house itself becomes more than just four walls where we eat and sleep. That's why thoughtful consideration is called for you if you are thinking about purchasing a home. These are the types of considerations that are taken into account when you want to assess the good Vastu of a home. Of course, these are not all of the elements that make up a home with good Vastu, but these are some of the important considerations which will definitely help you before and after purchasing the home.

Pros -

(1) In the Vastu, it is considered that the North direction is the symbol of happiness, growth, success and wealth. This space is the zone of God of wealth Lord Kuber who rules the finance and development in the house.

(2) It is also said that people who are living in such auspicious properties, whether commercial or residential properties are usually faithful and lodging by their moral values and beliefs.

(3) Vastu is a very interesting and highly useful science which is given to us by the tradition. We have several useful inputs from Vastu to plan the layout and other aspects of our houses.

(4) Houses which are purchased after Vastu check, make people live healthy and happy and ensure their peace and security.

(5) Planting of neem trees, coconut trees and big trees from 'South-East' to the South-West which means from Agneya to Naishritya gives us good results.

Cons -

(1) The possession of the Vastu effect is comparatively less to the south-east placed land or house and it is also very weak in giving good results.

(2) Water used in the house is not suitable to flow through the South-East direction. So it is essential that the South-East side of the house during construction to minimize bad effects in the house.

Learn more about Vastu related tips and ideas for purchasing, constructing or renovating the house. Institute of Vedic Astrology is the right place to learn Vastu with easy learning methods by only sitting at your home.
Search
Recent Post
Monthly Archive