Vastu for your T- point facing plots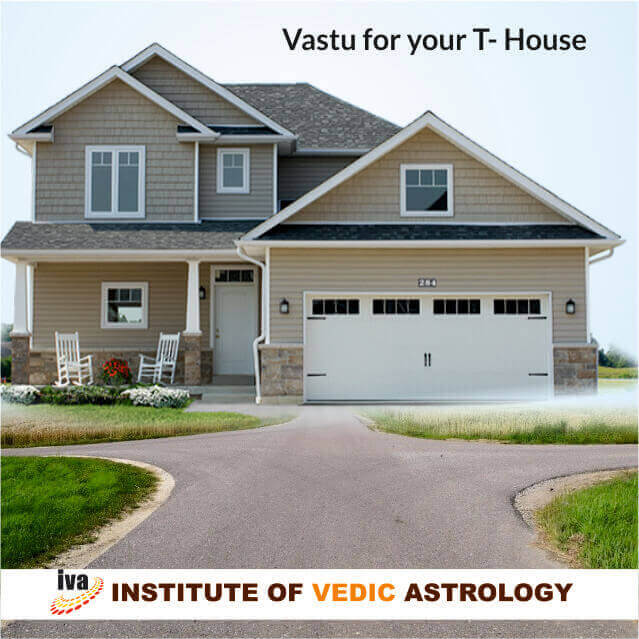 VedicVastu

By Institute of Vedic Astrology

Jan 28 2020

Is your house facing a T-junction of the road? Then it's time to get the right advice to secure yourself from the bad effects of this T-junction. Many people face this problem in their house, office or factory or showroom which is not auspicious as per Vastu.

This is the main reason why our house or office is not getting prosperity and happiness. According to the Vedic Vastu, the house or a plot which is facing T-point of the road outside of the house's main door is not so auspicious, or if you are still living in that type of plot then you should take some measures to protect yourself from the negative effects, road that runs straight into the face of the house is considered obstruction and symbolize as spear that obstructs the good fortune of the house.

Sometimes people are also unaware of the fact that T-facing houses bring bad luck, inauspiciousness, and misfortune for the people living there. It does not matter if you believe in these things or not but the fact is that this can actually affect your personal as well as professional life.

You cannot change the direction of the road where your home exists but you can bring some minor or major changes in the house and take some measures to protect yourself from the negative effects of the road which is facing your house straightly.

These T-junction is also known as Veedhi Sulas as per Vedic Vastu. This Veedhi Sulas happens when the road affects the house that means when road approaches the site, some are considered bad while some of them don't matter so much.

When it is about the T-junction then it is like a gun pointed straight towards our house, which will be going to kill your happiness, peace, the prosperity of the house. One should think to rectify this thing with some measures soon.

According to Vastu that house which is facing East, North, and Northeast direction and has T-junction is only said to be auspicious as it will bring wealth, fame and name to the owner of the house, that other directions are not considered as auspicious.

Here are some measures and tips you can follow to avoid that negative energy to avoid you
You can add plants like shrubs at the border of your house which can control the effect of the negative energy which is coming directly to your house.
Add a mirror or small pieces of the mirrors at the outside wall of the house.
If you are having your door straight towards the road then try to relocate the main door to avoid some effects.
You can install Vastu copper strips in your house it will work as a virtual partition to cut off the negative energies which are coming towards your house.
Rectify defects related to the road towards the south by using a lead metal pyramid.
To know more about various aspects of Vastu faults you can follow our recent and upcoming blogs on Vastu.
You can also learn Vedic Vastu from the Institute of Vedic Astrology, Indore, through their online distance learning courses in Vedic Vastu.
Search
Recent Post
Monthly Archive