The Five of Pentacles Tarot Card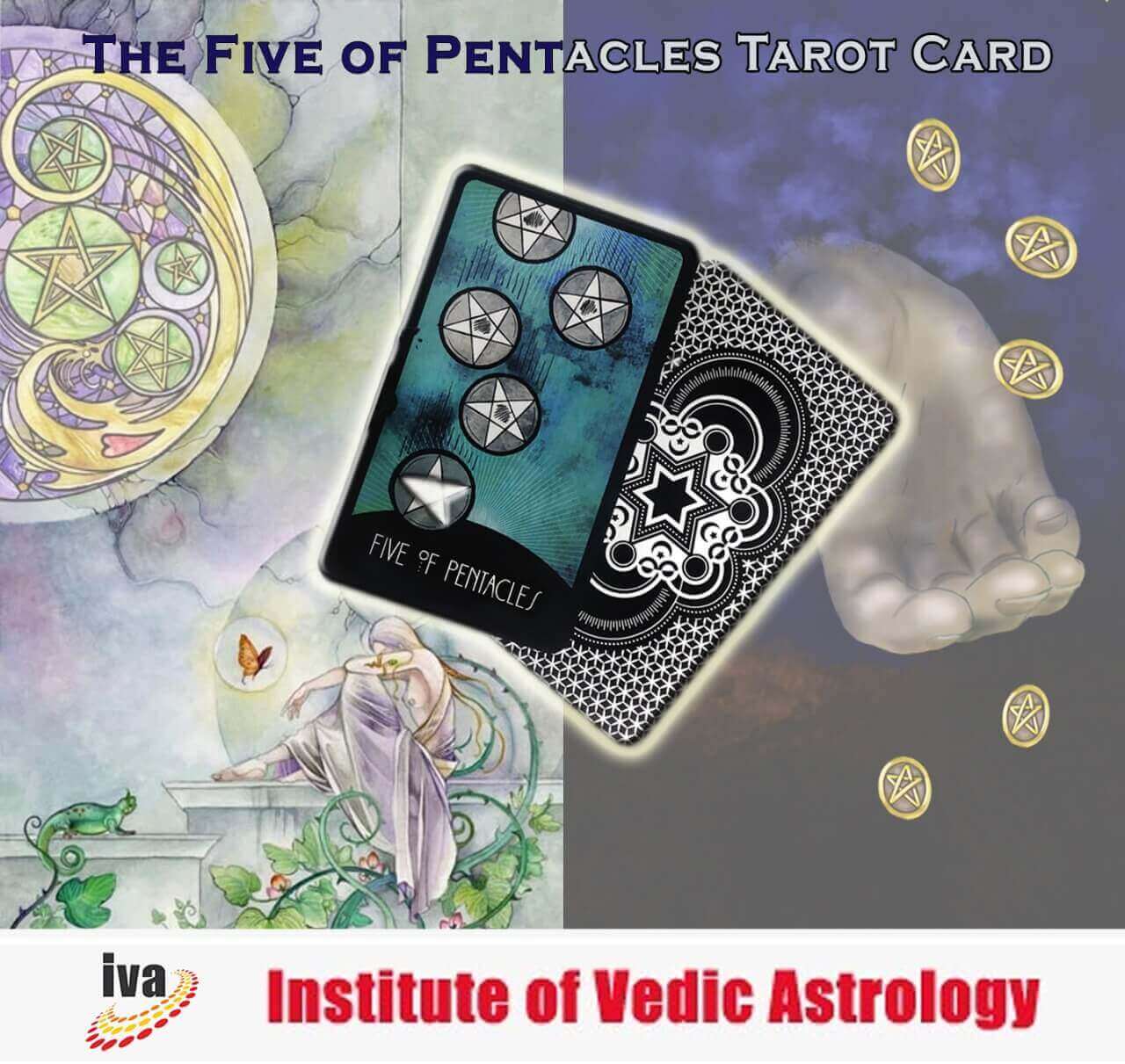 tarot_card_reading

By Institute of Vedic Astrology

May 18 2020

Are you the one who is carefree and spends a lot of money? Then wait after getting this tarot card might give a shock!

Five of Pentacles are the tarot card which represents you the upcoming financial challenges in your life. This card simply tells us the financial problems, challenges which you are going to face in the future.
If you will look towards the card then it will represent that there are two people who are walking through the icy wind and snow both are poor and living in poverty. But it simply depends on the situation of the reading you are getting. The pentacles card make you realize that you are spending too much or unusual expenses are occurring in front of you. if you are a person who is engaged in self business or trying to make money e from different sources then this card is to make you realize that this is the time you should create awareness to save your money and to save yourself from the scarcity of money.

Let's discuss about the situation of the cards which are occurring in the parts of the reading that can occur in an upright situation or in a reversed situation.

Upright Five of Pentacles-

If you are getting the upright position of the card in the reading then it simply indicates that this card is showing you the financial loss and poverty which you are facing or you will face in the upcoming time. it is also true that you had hit the hard times especially when it comes to your senses, work, career, or material purposes. Your ego may be also blemished, especially since success can often and correlates to your financial wealth whether your losses can be humble blow your self-esteem, and sense of self vote. Either you can also feel self-isolated and alone in this time of financial crisis because maybe your closed one I will make distances with you due to your financial losses. It may also represent the lack of mindset because you are all into the situation of facing your crisis alone. the best way to bring yourself out in this situation is to focus on your future by doing better things and taking efficient decisions in your life.

Reversed Five of Pentacles-

If you are the one who is already facing financial losses or crisis from a long time then reversed five of pentacles can be a piece of good news for you! The five of pentacles which are in a reversed position indicates that your hard time, as well as a financial crisis, are going to end soon and shows the brighter side of your future. maybe in the past, you have suffered major financial losses or jobless but here you can find new sources of income either a new job or someone can offer you good financial help. Finally, you can see a way out to bring yourself from financial difficulties. sometimes you may feel that you don't have enough but this is the right time when you can make the right decisions and create good financial and career decisions in your life.

there is a lot to it all you need to understand the cards and the meaning and the answer they are indicating you. The best way to understand the card is to learn and understand about it.

The Institute of Vedic astrology will guide you from scratch so that you can know the Deep and informational things about all the tarot cards. The Institute of Vedic Astrology is here to offer you an online distance learning course in tarot card reading where you can learn tarot card reading and become an expert tarot card reader only sitting at your home. Join the Institute of Vedic Astrology and see the difference in your life by applying tarot card reading.
Search
Recent Post
Monthly Archive