TAROT CARDS- THE ULTIMATE SOLUTION TO YOUR PROBLEMS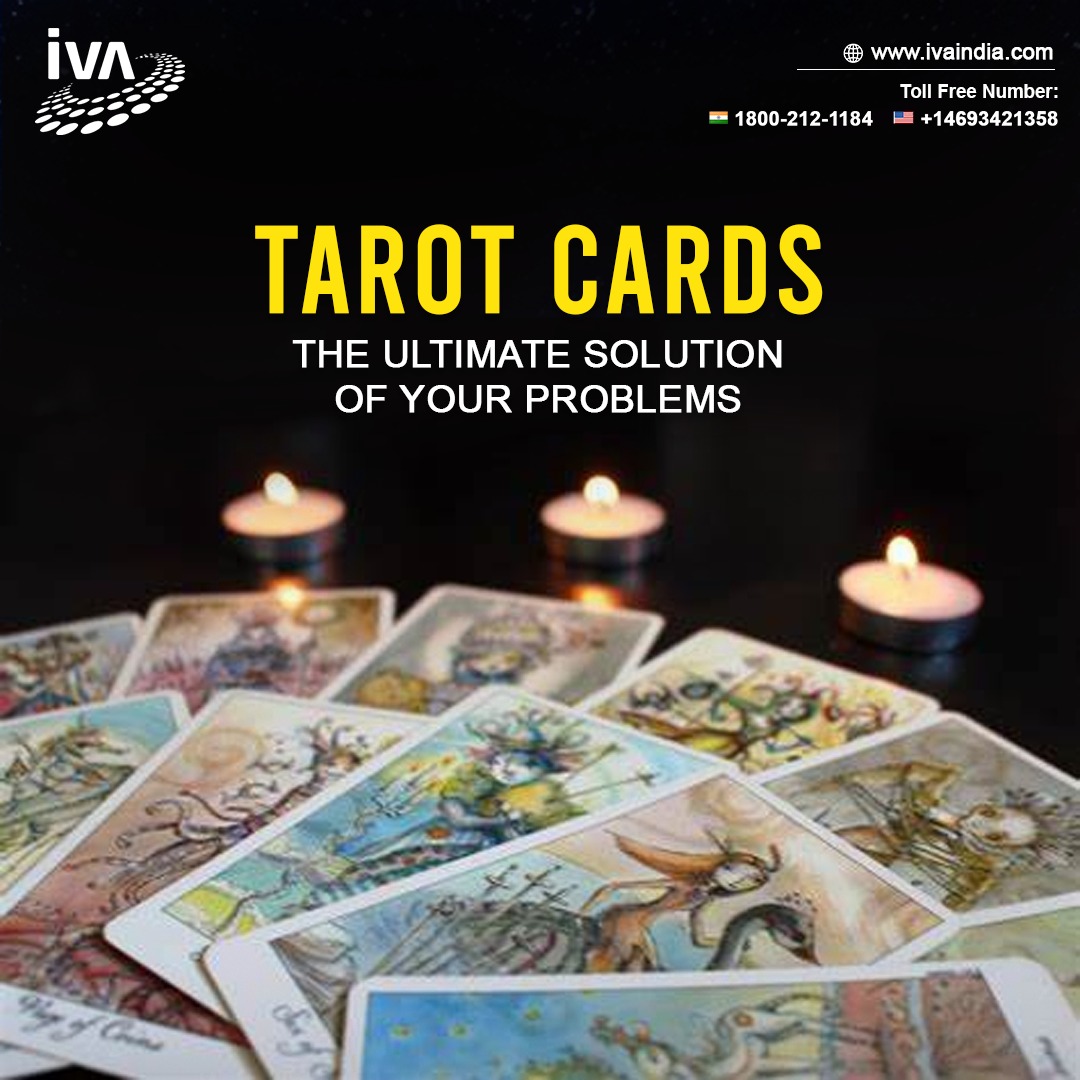 tarot_card_reading,tarot_card_classes_online,tarot_card_reading_online_course

By Institute of Vedic Astrology

Sep 22 2022

One cannot always be happy, sad, angry, or progressive as life is unpredictable. When we are so glad, we like to spread the good news, and it's pretty easy and quick to share. But when the news is sad, it is difficult to tell the news to the concerned person. And when we have to tell it to the loved ones, it's even more saddening to deliver the sad conversation. There could be disappointment, disheartening, sorrow, and heartbreak, or the conversation might blow up. The tarot card reading classes help to understand the meaning of each tarot better.

To avoid this difficult situation, we all must make ourselves ready first and become clear, should get good energy, and figure out the best possible way to convey the message. Before starting any sensitive conversation, One must look out for better communication strategies.
What is Tarot?
Today, tarot is becoming more mainstream, but not everyone knows about tarot card reading. It is unclear when tarot card predictions started; tarot cards likely started in the 14th century. It is brought from Turkey to Western Europe. The online tarot card reading course is the best source to learn tarot cards and practice in today's world.
The tarot card spread is more empathetic, insightful, and a guiding force throughout the reading. It helps you identify the problem's core and how it might have originated. The tarot spread also reveals many aspects of life that we cannot see and what we should see. There is always a question of why difficult situations come into our lives. What is the lesson we need to learn from them? Cards strengthen our inner selves and give us the power we need within. Your actions and advice from your reader can alter the outcome.
Benefits of Tarot Card Reading
In a tarot card reading, a person may ask the reader any questions regarding professional health, relationship, life, money, family, business, etc. A tarot card reader reads cards in combination, depending on the question.
By revealing to you all the inner secrets of life, Tarot card reading can help you lead a happy life. The prediction starts with knowing a person's state of mind and present life. During the predictions, one relates to the situation and therefore gets clearer guidance on the topic he was unclear about.
After considering a few facts, here is a list of some benefits of tarot card reading.
Clarity in life
Suppose you are confused, have doubts regarding health, love, or life, and want a clear insight to make better decisions. Tarot card reading provides that clarity. After tarot reading, you gain new perspectives on life and develop knowledge and a better understanding.
Focus on improvement areas
We all know that nobody is born perfect. Some personality traits always prevent us from achieving perfection in life. In life, there is always room for improvement, no matter how successful you are.
Tarot card reading is a good way of picking the areas which need improvement. And you can work on them to seek perfection.
Peace
Some people in the world keep pondering over negatives and struggles rather than enjoying some positive things in life. And if you are among them, then tarot card reading is perfect for you. It will help you to find inner peace by overcoming feelings of anxiousness, fear, and worry.
Decision making
Sometimes we battle between whether to take a particular decision. If you are also confused, then try tarot card reading. It is a good way as it helps to choose the right path for you.
A Tarot card can not predict the future. But It can bring new insights into life, give a new perspective, and help arrive at a promising decision.
Improvement in life
If you are thinking of transforming your life, then tarot card reading is a good opportunity to start a fresh new life. Tarot reading helps to identify those aspects of your personality that need Nurturing. And by exploring those areas, you to become a better person. The tarot card reading course online is the best way to learn tarot reading and improve life.
Nurturing relationships
Sometimes people struggle with their partners in relationships. They become unsure of things. Sometimes are not able to express their love to their loved ones.
With the help of a tarot, single can get an insight into their future love. And those who are in a relationship can get an insight into the area they need to talk about. They can stay happy and enjoy the company by appreciating the positive aspects and can work on improvement areas.
TAROTS SPREAD IN DIFFICULT SITUATIONS
In tarot card reading, the first thing that comes is tarot spread. It is the positioning of cards that tells how to start the conversation. It gives you the clarity to move forward in conveying difficult conversations. This will give you an insight into other person's energy so that you can handle the situation easily. The tarot card reading online course can make you understand the spread better.
The cards pulled out for a spread give us a lot of answers that support clarity in the insight of a person's behavior. It becomes easier to prepare ourselves for the conversation. We can add as many questions as we want, and the cards can be pulled accordingly. It gives us more information by putting more questions.
You need to shuffle the card deck first and then draw cards out of it to support the spread you thought of. It can be a simple reading or complex reading to support the layout of the cards.
PREPARING YOURSELF FOR THE READING
You must prepare yourself for the tarot reading first. Try to focus and channel your energies. Sometimes some supporting questions need to be answered before the questions you want to ask. Connect the missing links and then start the reading. It will help if you avoid distractions during the reading.
There should be silence so you can focus or light music in the background, no louder voices. You should cleanse the room and burn incense sticks to get positive energy in the room. It is essential to trust your instincts and to stick to the reading. Sometimes It might take a lot of time to get to the end; have patience and yourself. The tarot card reading course in India will help you better understand tarot and prepare for reading.
SIMPLE READING LAYOUT
There can be several types of spreads for a tarot reading. Here we are doing reading for the difficult conversations with a simple reading spread of 4 cards. But more cards can be pulled out if more clarity is needed.
Card 1: The first pulled-out card will get the initial reaction. It will tell how the person will react when the uncomfortable conversation starts.
Initial reactions are not so easy because it's difficult to handle the bad news at first. They might get angry or frustrated or won't believe you in the first place. So getting to understand the first reaction will help you to get prepared.
Card 2: The second pulled-out card will bring the second reaction of another person. After the information sinks in and the person has gotten it, the news reaction might change.
The second reactions differ from the first one. Now people might be more understanding. And now they might understand the situation well.
Card 3: The third pulled-out card is the more result-oriented card. This will also tell you what you should talk about or the things that should not be disclosed. As there might be some external factors involved, and they are out of your control.
Card 4: The fourth pulled-out card will tell you what influence will the outer forces have! It represents the energy you will leave the conversation with. It will give insight into the outcome of the situation.
There is no perfect spread for one situation. Different readers suggest different tarot spreads. That will guide a person through tough talks and conversations. To become a successful tarot reader and to get a better knowledge of tarot card decks, one must do a tarot reading course.
Tarot can enlighten us when we feel lost and confused. And when we cannot decide how to go further. Tarot cards guide us through difficult times and events. So, whenever we start doubting ourselves and start struggling in our life. Tarot can show us the way. Makes us more positive!
Conclusion
One must understand that tarot cards are all about instincts and energies around. Sometimes, we might not get the answers to what we are looking for. But there is no need to get worried about that situation. The tarot card reading course online in India will give you deep insights into tarot.
Being relaxed, calm, and more focused and involved in the cards and energies will give us powerful and life-changing advice. One must understand that tarot never solves our problem, but it gives us an insight into actions.
It will provide more courage and confidence so that we don't feel lost and we can notice some light at the end of the tunnel. Time and energies are the two most essential factors in any tarot reading.
Search
Recent Post
Monthly Archive