Signs on mount of Venus palmistry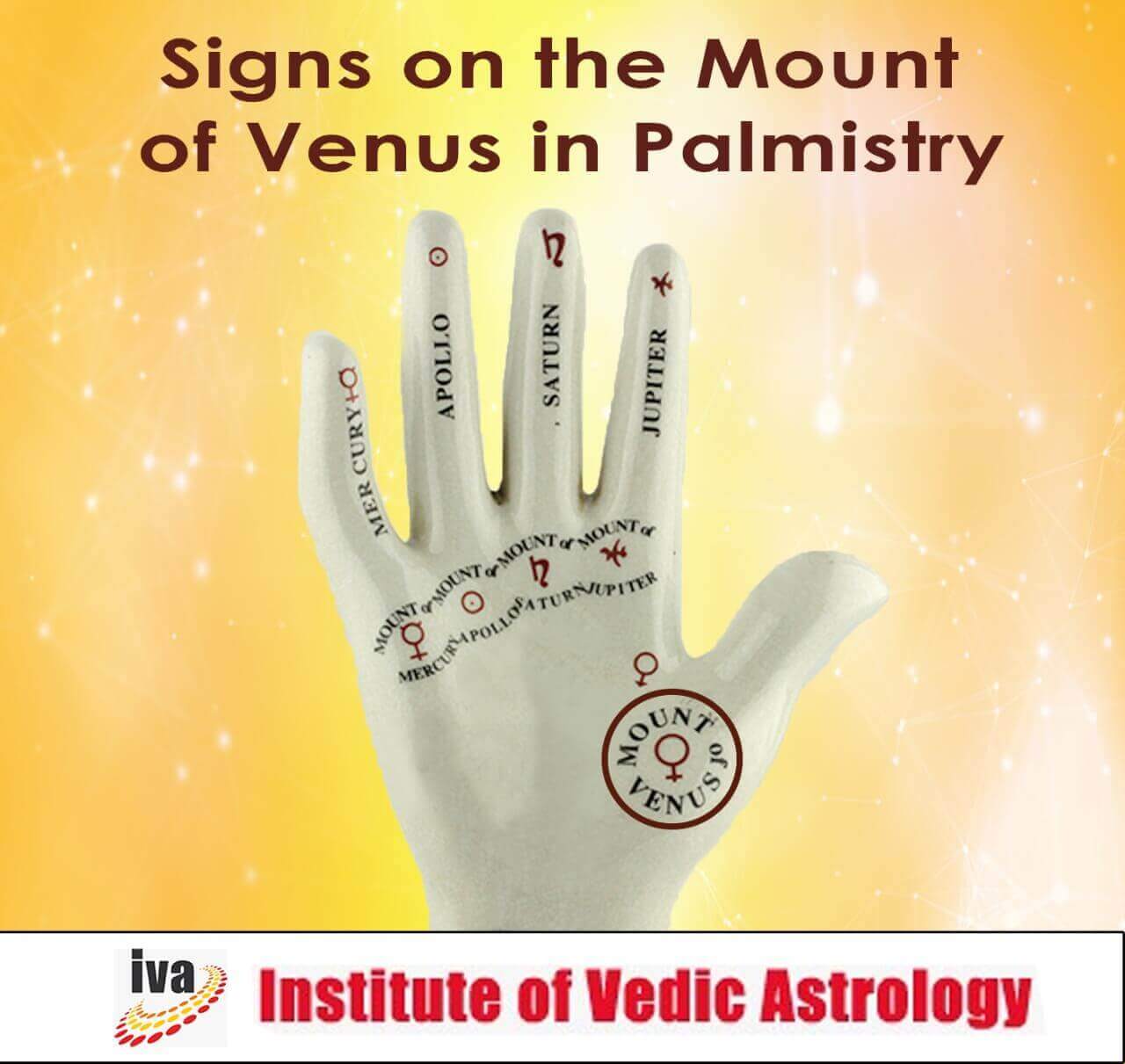 Palmistry

By Institute of Vedic Astrology

May 28 2020

The universe is so big and beautiful also, besides it there are so many hidden mysteries involved. The most beautiful formation of the universe or nature is humans. Yes, humans we all never pay attention to ourselves so much and therefore we never get to know how great our structure is made. Each and every small thing is perfectly placed where it should be and in proper quantity. We never ask ourselves why we just have only two hands rather than four because that is something animals don't have. Why should we get a voice and animals don't? All of these make sense and if nature provides something different shapes or formation in our body that means it has some unique reason. One thing that we all noticed in every person is that the lines of our hands are always different from others or it is very unusual to observe the same line like us in any other person. These lines and shapes in our hands hold something that we don't know and their presence is vital. If we ever go to any astrologer or pundit the first thing, they ask about is show me your hands because these lines tell all about us. This process is called palmistry and the aim of palmistry is to determine the faith of the person as well as the possible roads the person will choose to follow in their life. In this article, we will tell you about signs on the mount of Venus in palmistry and which one of them is good or bad.

What is the mount of Venus palmistry?

This mount is surrounded by the Lifeline. The mount of Venus is located on the part of the palm that is at the base of the thumb. That line determines its placement on the palm. The area of the Venus mount indicates love, passion, romance, sensuality as well as the person's personality. The Venus mount and its condition also indicate the level of our love and commitment to others and It shows how determinant we are. The Venus mount is the symbol of art and our love towards art and beauty in general. It shows our desire to form a relationship. Those who have a well-developed mount of Venus are energetic and transfer their positive energy to other people.

Signs on the mount of Venus

Mount of Venus is the symbol of love, art, and romance. There are some types of shapes that are important on the mount of Venus palmistry. They are listed below.

Stars on the mount of Venus

Stars on the mount of Venus show that the person will be greatly successful in a loving relationship and finds the best loving partner in their life. Their partner always supports them as well as encourages them towards their intuition.

Tridents on the mount of Venus

If tridents are found on the mount of Venus it indicates that the person is excellent in love matters and never faces any type of problem in finding the perfect match for their life. These people also live luxurious lives and never face financial crises.

Islands on the mount of Venus

Islands on the mount of Venus is not a good sign and always seen as a bad sign. It shows that a person will have marital problems with their partner and they both always argue with themselves. They will never have mutual agreements between them.

Triangle on the mount of Venus

If a person has a triangle on the mount of Venus means he/she is capable of impressing his/her partner. They are smart and have a great sense of humor. These types of people usually handle all situations with laughter and passion.

Grille on the mount of Venus

This is one of the common signs on the mount of Venus and indicates that the person is more interested in getting physical satisfaction rather than emotional satisfaction. The structure of the shape like nets and crosswords.

Want to learn more about it...

If you want to know more interesting facts about the mount on the Venus or palmistry then keep updated with our blogs and articles. If you want to learn palmistry you can learn it from the best platform THE INSTITUTE OF VEDIC ASTROLOGY, INDORE. The institute is best known for its online distance learning courses. You can also contact us on our website.
Search
Recent Post
Monthly Archive