Purvabhadra Nakshatra According to Vedic Astrology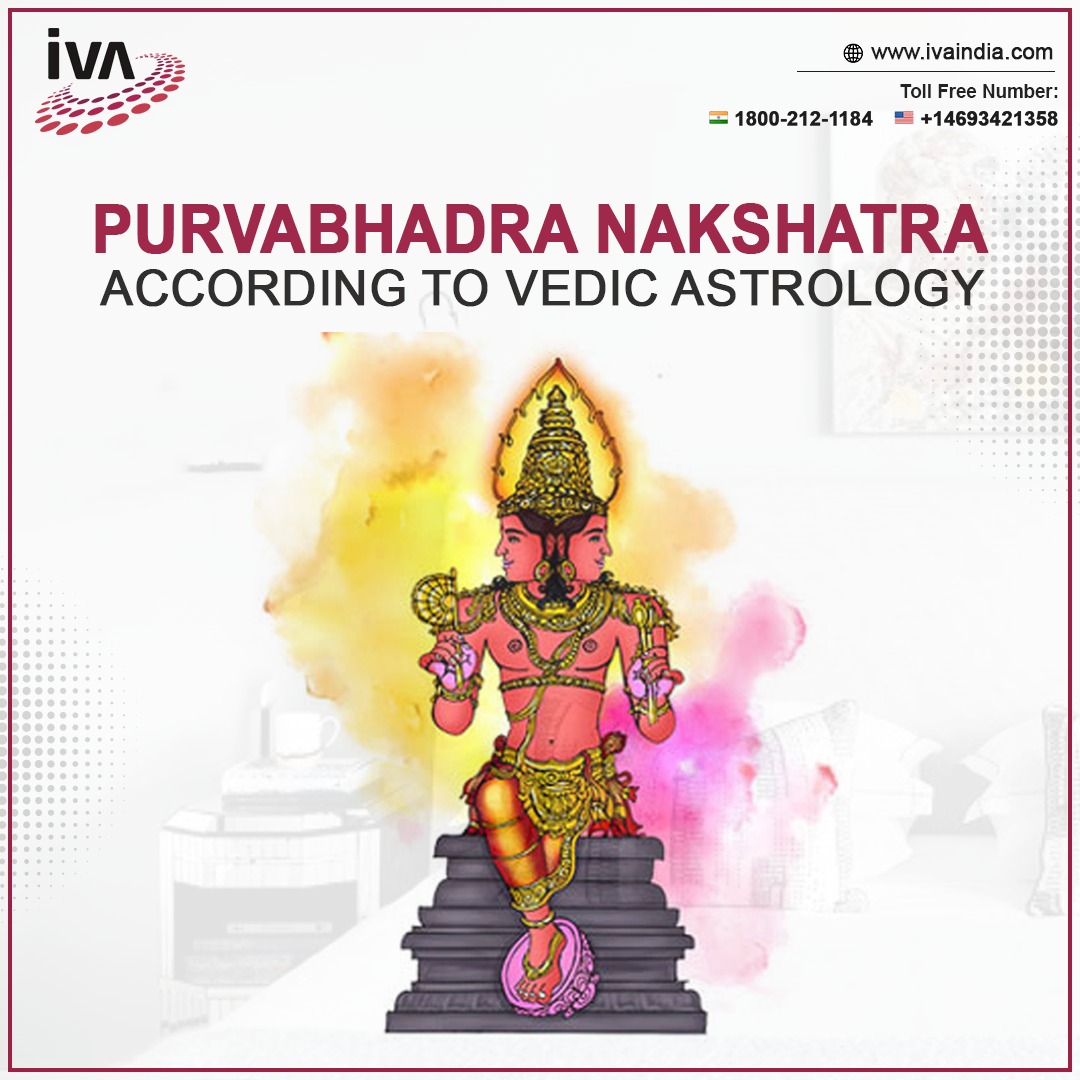 Vedic_astrology_courses_in_India,distance_learning_astrology_courses_in_India,Vedic_astrology_course_in_India

By Institute Of Vedic Astrology

Dec 27 2022

This Nakshatra falls between the Aquarius, and the people born in this are usually affected by this Nakshatra. Purvabhadra nakshatra turned out to be the 25th Nakshatra in the zodiac belt, and its planetary power is planet Jupiter. So in this article, we will discuss how this Nakshatra affects people and the growth of people falling into this Nakshatra, and one can learn it by joining the best Vedic astrology course online. From the origin, the Nakshatra is governed by Jupiter in an orbit of 320 and 330 to almost 330 to 330' 30 pieces.
Characteristics of the Human in Purvabhadra Nakshatra
Male
The male of this horoscope is peace-loving, and they love to do their work with passion and determination.
They are not much materialistic, love to lead a simple life, and don't have much desire for themselves.
Males usually lead a very disciplined life and are generally strict toward their It. Therefore, other family members get irritated and face the issue.
He is very trustworthy and always takes a stand whenever things are wrong, and they take a stand without being partial.
The males are ritualistic and pray, but they don't take this blindly and are not blind to religious principles. They follow meaningful rituals.
They are related to the profession, which provides more respect than money; therefore, they are famous in their society for their reputation.
Males of this Nakshatra are beneficial, always ready to help others, and available for them physically and financially.
Profession
The males of this Nakshatra are likelier to succeed in business as they are sincere toward their work and follow a strict timetable to achieve the goal. At the same time, they can also do well with the government job and achieve great success in that field. They are more likely to live independently and don't want to depend on others. Males of this Nakshatra have the golden phase between 40 to 54.
Female profession
Female is more devoted to science; therefore, they choose a profession related to science backgrounds like science and technology.
They are also good in statistics, research, astrology, and research.
Marriage and family life: The native of this profession mostly doesn't have a good love life, and they are not attracted to them. Also, they are unlucky to get their mother's love; therefore, they feel unattached from their mom.
Females of this Nakshatra are very truthful towards their partner, and they are sincere as well as devoted toward their family. Being educated and trying to manage both household and workplace with passion and love. They love children and their growing phase, enjoy their children, and manage the household.
Female Characteristics
Females of this Nakshatra are more likely to be very carrier oriented, and they are most likely to achieve everything they want. They are not dependent on anyone For anything. She has leadership qualities, and they are very work oriented. They never get Distracted from their goal, and nothing gets between them and their goals. They always help the needy, but one must fully convince them they are in need; otherwise, they don't trust anyone.
Health issues in Males & Females of this Nakshatra
Males
Made of this Nakshatra are more likely to get affected by the disease and acidity problems.
they are easily affected by heart disease and can get heart attacks in the future if they don't take care of themselves.
They can also get affected by the ribs, side of the abdomen, and feet, which can cause severe issues.
Female
Females of this Nakshatra can face low blood pressure.
they can have an issue in their ankle, and they are more likely to face liver problems and vibrations in the future.
Purvabhadra Nakshatra Pada: All You Need to Know
The pada of Purvabhadra nakshatra is mainly into four categories which are mentioned below. You can all read in detail about it with the help of the Vedic astrology online course. To know about the best online Vedic astrology course, one needs to search about the Vedic astrology course in India and can go for distance learning astrology courses in India or Vedic astrology courses in India.
1st pada – the 1st pada of this nakshatra Fall in the group is governed by Mars. Therefore members of this Nakshatra are more aggressive in their minds than in their bodies. Thus, members should control their anger and felling and focus on their goals.
2nd pada follows into the Nakshatra, which Mars governs, and they are more energetic and physically balanced. It also shows the dark side of their health.
3rd pada – this follows into the Nakshatra, which is followed by mercury. Due to the effect of mercury, they are more into communication, and they are more curious. And they have a good sense of humor.
4th pada – 4th pada fall into the cancer navamsa ruled by planet moon. So the native is very dangerous as they can sense other members' thoughts and manipulate others. They are more compatible with the members of the other three Padas.
2022 for the Members of this Nakshatra
This year of 2022 can bring a lot of changes, so now we will discuss their love, career, education –
Career
Those stuck between what they want will get the wish completed this year. They may find this year quite good as they can get good news at the end of this year. Therefore people need to work hard constantly, and from mid the year, they will get the best result. You are more likely to succeed through sound strategy and hard work for starting the business and for the business.
Love
Talking about love, you may not feel any issues about the family this year. You can achieve whatever you dream of with passion and good communication skills. With the blessing of God, you can get whatever you want to accomplish in your life with the gift of God. And with your partner, you need to be quite sensitive and follow up good communication, patiently talk and listen to them, and always be available for them.
Positive and Negative Aspects of People in Purvabhadra Nakshatra
The sincerity, fidelity, endurance, and strength of this Nakshatra's inhabitants are only a few of their positive qualities. They can continue in any situation because they are constantly willing to make concessions and adapt. They never complain and are content with what they have.
Like any other normal human being, they have some undesirable characteristics in addition to their excellent qualities. One of their most pernicious traits is a great propensity for occult and supernaturalism, which transforms them into someone entirely different.
Summing Up
The constellation of Pegasus contains Purvabhadra. Strong ties exist between this Nakshatra and fire. These people will even sacrifice themselves to achieve a better goal in life. They are autonomous. They strive to improve this planet and uplift the weak because they understand the true purpose of existence. Their speech has a lot of charisma and frequently motivates others. They often do the preserving, inspiring, and educating of others.
Search
Recent Post
Monthly Archive