Plants that increases House Positivity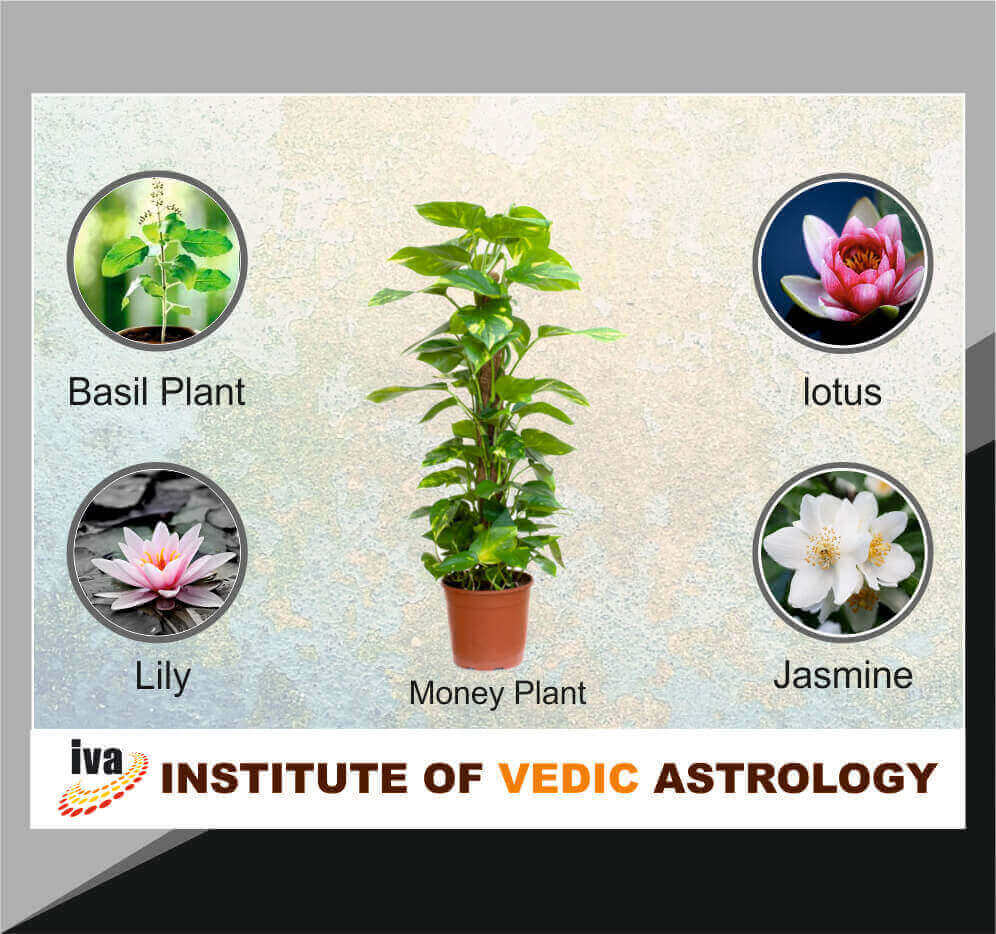 Vastu

By Institute Of Vedic Astrology

Nov 25 2019

Do you always look after the beauty of the plants wherever you go? Or you just love to maintain the bulk of plants into your house to make it more beautiful and close to nature?

As we all know plants and trees are the source of our life as plants and trees provide us the oxygen to live and survive. But they are more to it as it also helps to bring prosperity in life.

There are many people out there, who just love to plant trees and shrubs in their houses to make it look more beautiful and attractive. You will be surprised to know that plants and trees are also a part of Vastu!

What is Vastu?
Vastu is the ancient science of architecture which helps us to manage the energies and vibes in and around the house with the help of some principles and techniques.

The one who believes and follows Vastu in their house will surely like to get to know about particular plants and benefits from it. But for the ones who love to have plants in their house should also have a look at it. Here you will get interesting facts about plants as per Vastu which will not only make your house beautiful but through Vastu, it will also make your house more peaceful and healthy living. It will be interesting to know that plants and trees are used as cures and remedies in Vastu and it actually gives its effects positively.

Do you ever think that, in how many ways you can just use the particular plant or tree in your house to make it more peaceful and happy? Well, maybe no! According to Vastu indoor plants also holds great significance as well as health benefit and difference. In Vastu also it holds great significance and importance. Not only Vastu but plants have huge significance in Chinese Feng Shui also.

Let's check out some interesting tips and information about plants and Vastu in your house.

Indoor plants have great benefits too. Basil, Money plant, Lily, Lotus, and Jasmine are some plants that can easily be planted indoor and which later provides great significance as it brings a positive flow of energy in the house.
Basil Plant
Money Plant
Lotus
Lily
Jasmine
Basil- Basil is the most auspicious and sacred plant in India. It is believed that it is most pious among all as it also contains its medical benefits to the user. If you want to place that according to the Vastu you can place the Basil plant in the north, northeast or east direction, but it shouldn't be placed in the south direction.
Money Plant- This plant has its own unique features in the house. This plant is planted inside and outside of the house for getting great benefits from it. As the name suggests this plant promotes money that is wealth. This is the plant that attracts money in the native's house when planted or placed as per Vastu. As it can increases the money-saving habit of the person and increases the flow of the money in the house.
Jasmine- Women use to wear Jasmine flowers in their hairs because it is said that it brings good luck and prosperity in the family. It is also used as the traditional medicine against skin disease, ulcers and other skin related problems.
Lotus- Lotus is the most beautiful flower in the Indian culture and it is used in many ways as well. But according to Vastu you can place Lotus at the entrance of the house. You can also place it in the house as well. The Lotus is located with Goddess Laxmi as well.
Lily- It can easily be planted inside and outside of the house. As it is the plant which can be placed in less sunlight and can be planted anywhere in the house. For the house which doesn't have the proper windows or ventilation, it is the best plant to be grown inside the house.
According to Vastu these plants should be planted and kept according to the Vastu directions to get the great benefits. Vastu principles and Institute of Vedic Astrology suggests that plants should be kept in east and northeast directions of the house, which will give the best positive effects in the house.
There are many more things about plants you should know first before planting them in the house. You can get the best knowledge about Vastu and many other plants as per Vastu principles in the Institute of Vedic Astrology.
Learn Vastu from the best Vastu institute the Institute of Vedic Astrology, where you get the Best Distance Learning Course facility under the expert Vastu guides of IVA. Join and create a difference in your life.
Search
Recent Post
Monthly Archive