Numbers In Numerology and Their Connection With Astrology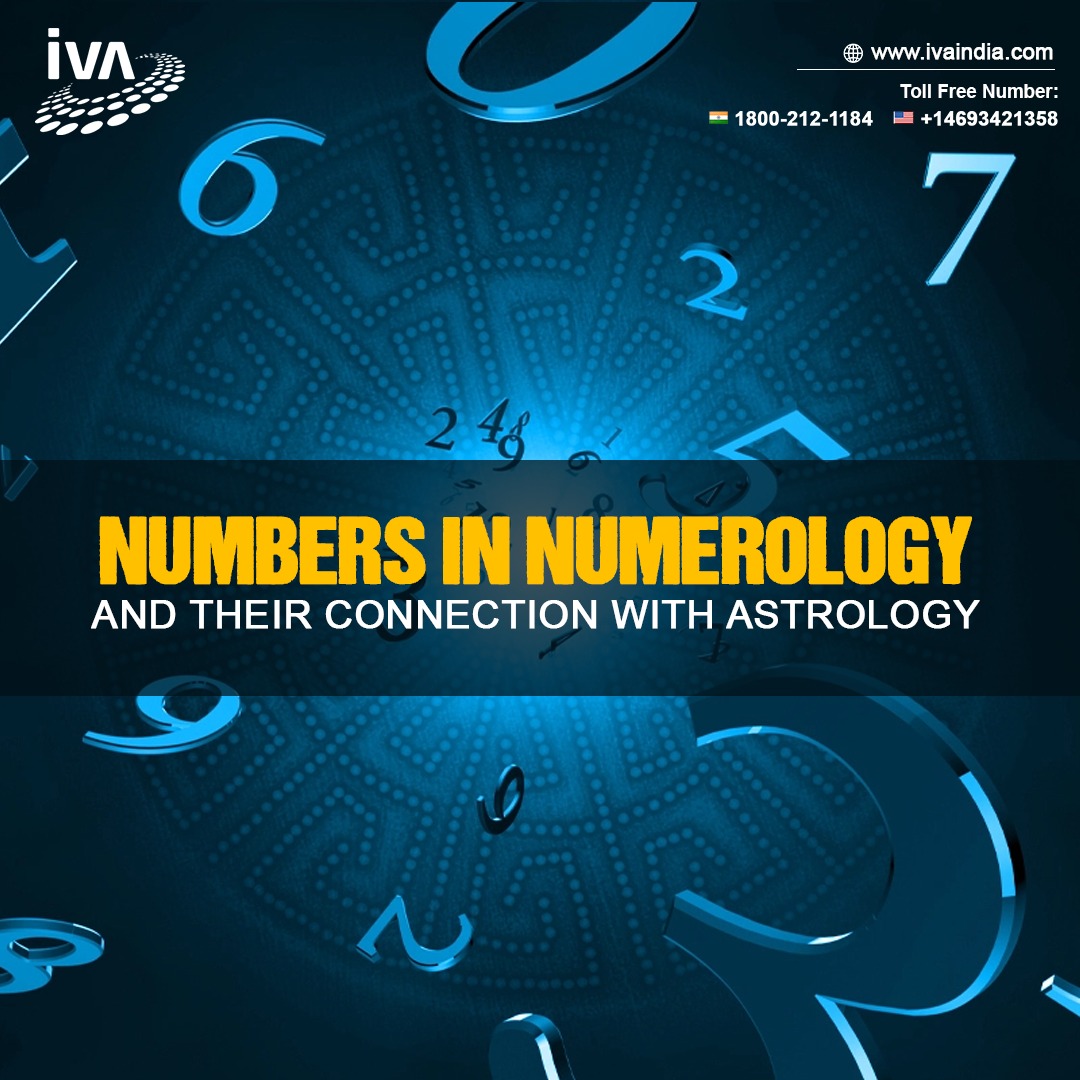 numerology_certification_course,online_numerology_course,best_numerology_course_online,numerology_courses

By Institute Of Vedic Astrology

Nov 26 2022

Do you believe in destiny? Can one's life be mapped out as one grows, learns, and matures with the help of non-scientific practices learned through numerology courses? Many of us believe in astrological and numerological predictions for the same. It is especially the case when it comes to fantasy. People are afraid to trust their feelings and prefer to go along with what society considers "normal" or "suitable."

Many people select their partner based on their birth date, family archetypes, and horoscope sign. Astrology and numerology are popular non-scientific practices interpreting someone's hidden qualities and future goals. One can learn about its significance and reading practices with the help of the best numerology course online. But how much do these practices hold up today? Let's explore this in detail for more.
Introduction
Astrology also uses numerical characteristics to know about a person's behavior and what is happening in their life. The finest astrologer, however, must perform numerous calculations to conclude future events because calculations are an integral aspect of astrology. A number ranging from 1 to 12 has been given to each house in astrology.
One might only get to know a lot about their life by mentioning a number related to the house. If we discuss the fourth house, you may think of your mother, car, happiness, education, etc. In numerology, other planets have their own numbers. Here, we'll examine how numerology's use of numbers might be used in astrology but first, have a brief about both practices in the next section. Anyone who finds these practices interesting can learn about them with the help of the best numerology course online.
What is Astrology?
The planets and stars have existed since the initial days of universal creation. We see these astronomical structures in the sky. For each of us, a cosmic dance takes place on both a large and a small scale. Astrology studies patterns and relationships, including those between the planets in motion, our birth chart, synastry with others, the composition of the elements, and the application of that information helps to uncover significant events of their life. To put it in a more accurate context, it is the scientific study of celestial bodies and how they affect human existence.
Astrology studies celestial bodies, such as the position of planets, stars, and constellations, to deduce patterns and predict the future. Astrology is pseudoscience, not just because it's not a proven science, but because it makes claims that can't be backed up by evidence. For example, astrologers claim that the position of the planets and stars influences our lives. But this position has no bearing on our lives; it just happens to coincide with specific events that occur at certain times. Astrology is not just about the position of planets but also their sizes, shapes, and colors. People with similar astrological signs often have certain qualities in common, like the tendency to be creative, optimistic, or even a bit impulsive. They can also be more attracted to certain traits in others, like the need for affection. There are many similarities and differences, as every planet's effect varies according to its placement, size, and color.
What Is Numerology?
A numerologist can utilize numerology to find purpose and direction in your life. Additionally, it predicts what type of energy will affect you. Numerologists are frequently consulted before naming a kid or any business. Some people will make an intentional effort to select a name that will provide the desired results since the numbers have an impact on overall personality and potential. Numbers are symbols with energetic vibrations that have a widespread effect the future events. Each number has its vibrations, and they have various effects on us.
Numerology studies numbers to gain insight into a person's personality and underlying qualities. It's like a more scientific approach to astrology because numerologists look to the number of letters in a name or a birth date as evidence of an individual's character traits. They can then use this information to divine a person's goals, hopes, and likely outcomes for the future. Numerology is pseudoscience because there is no evidence that numbers can reveal a person's personality, hopes, or results. There are also numerous logical inconsistencies with numerology, like a person's name and birthday don't tell you how to spell their name or birth date. Yet numerologists claim that those numbers reveal an individual's personality and future.
How Do Astrology and Numerology Work?
Astrology and numerology are both pseudosciences. They both use interpretations of celestial bodies and numbers to try to explain who a person is and what their future outcomes will be. Astrologers claim that a person's sign can reveal their traits, hopes, and outcomes. For example, if a person was born under the sign of Gemini, they might be adventurous, social, and highly curious. The problem here is that even if we accept the theory that constellations describe a person's character, it still needs to explain why this particular constellation exists in a specific place at an exact time. The same goes for the planets. They're just floating in the universe with no apparent purpose. Numerologists claim that a person's birth date contains clues to their personality; the problem is that every person's birthdate is different. Even if we accept that a person's birthday is somehow linked to their personality, more evidence is needed to support a pseudoscience like numerology.
As both studies are based on numbers, numerology and astrology have similarities and compatibility. Astrology depends on the planets' motion and cycles, which are then translated into simple interpretations. Our lives take twists and turn due to the numbers themselves.
Both numerology and astrology, as you can see due to their vast potential, are present in many aspects of our lives to assist and direct us towards better selves. Numerology and astrology provide knowledge about how the universe functions and reveal enormous secrets that help us better comprehend the world, making interaction easy.
Why Are Astrology and Numerography Bogus?
Astrology and numerology are both pseudosciences because they claim to use celestial bodies and numbers to explain who a person is and what their future outcomes will be. But neither is backed up by evidence. No matter which method you use to determine your sign or your birthdate, specific outcomes will come out of the blue for everyone based on the decisions they make in their lives. It's just that some people will choose to use their birthdate and sign to predict their outcomes. Some people will use astrology and numerology to gain a false sense of security. They might tell themselves, "Yes, I was born under a particular zodiac sign, but look at all the things that have gone wrong for me and how much I've overcome." It is simply an attempt to blame outside forces for your failures and mistakes.
Conclusion
Astrology and numerology are the two primary forms of the study of the zodiac. They each have their strengths, weaknesses, and specific applications. Let's look at both and explore how they can work together. While they share many similarities, there are also some crucial differences. If you're interested in learning more about your horoscope and astrological reading, check out our article here. If you want to learn more about numerology and its implications on your personality profile, you can enroll in a numerology certification course and an online numerology course.
As an illustration, an astrologer would concentrate on their timing periods, whereas numerology provides information about a person's personality. A numerologist would be interested in knowing this while working with a person to make sure they make the most use of the time available by deciding how to complete whatever task is necessary on any particular day. The primary objective of the study of astrology, which includes a variety of methods and approaches, is to determine how the planets, constellations, directions, and other objects in the sky connect and us.
Search
Recent Post
Monthly Archive