How To Choose The Best Vastu Consultant Online?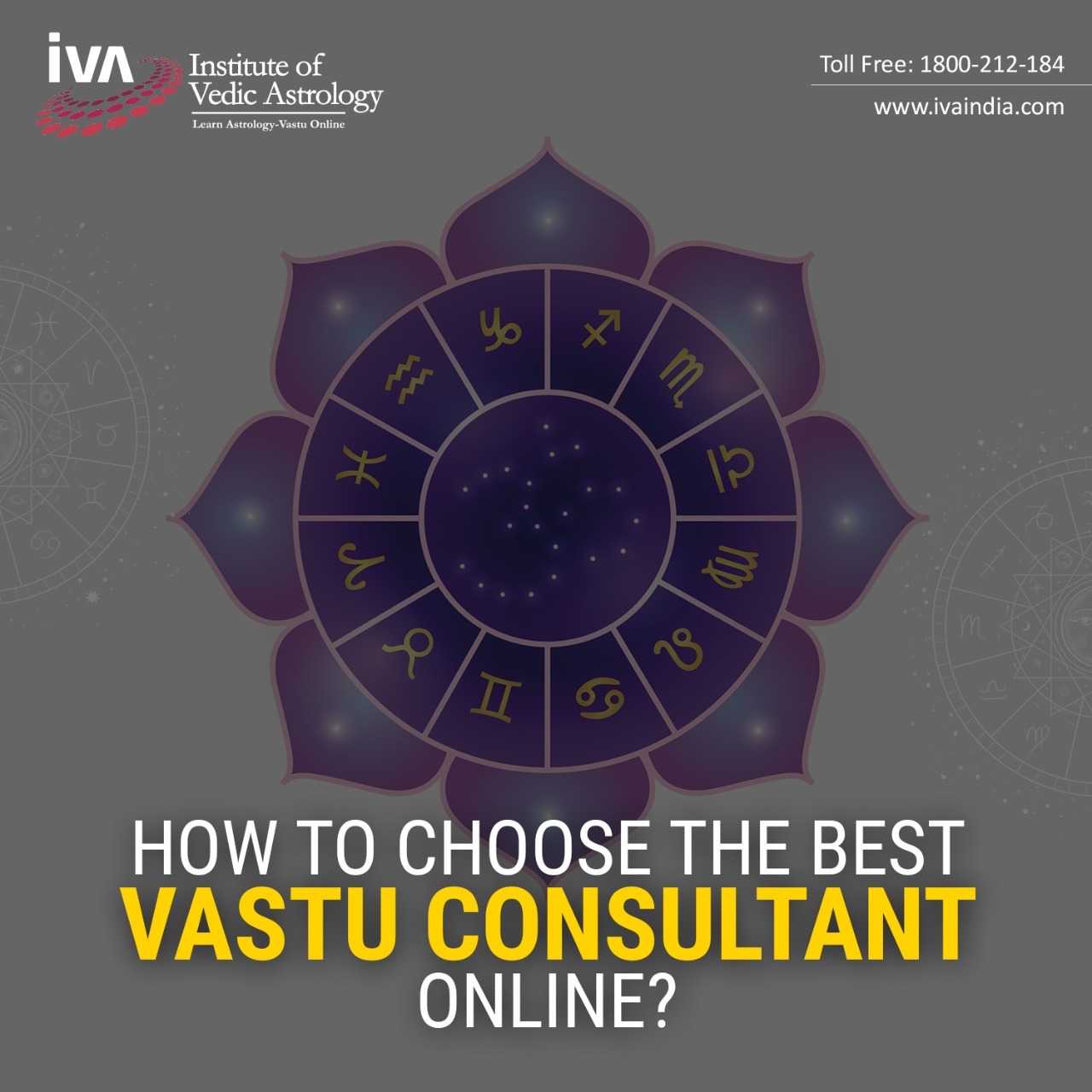 vastu

By Institute Of Vedic Astrology

Jan 10 2022

Since the concept of Vastu began, there have been many followers of this concept which helped the world to believe that Vastu brings peace and prosperity for the property-owners.

Fast-forwarding to the Modern-day era which has brought on such a fast life that we don't actually have time to look at the micros of life and living. But the traditional beliefs don't just die out or fade away. One of them is the concept of Vastu which has found its way to modern society and is thriving among us today.

Today, the scene is led by the Vastu consultants, the new age Vastu-gurus; who have studied this ancient art and science to help out those believers who strongly stand by this tradition and they are many.

But every yin has its own yang and the dark side of its reality is there are people with half-baked knowledge, fictitious practices, made-up rules and regulations who call themselves Vastu consultants and people fall for their act easily.

So, read on & find out how you can dodge the fake consultants and spot the real ones.
1. Are they scientific Vastu experts?
Only if they perform the scientific Vastu audit and know it in and out; it is going to make sense for you otherwise don't bother entertaining them. It is one thing to have a discussion with them about the home and take some advice if they are a known relative, but don't let them into your home with the purpose of a Vastu consultancy.
2. Energy scanning
Half of your work will be done when you will find out if they are scientific Vastu experts or not. But if they claim to be one; ask them that what all energies they will evaluate to know your home's Vastu compliance. To put things into perspective, there are 14 types of energies that are to be scanned which are done by different energy scanners. Takedown all the names of the different kinds of energies that he says. This will help you track the activities & also filter out the fraudulent ones.
3. Which energy scanners will s/he use?
If the consultant says that s/he will use 14 or 12 or 10 types of energy scans, then go into the detail and ask what scanners are s/he going to use to gauge all that. There are different energy scanners that are used to scan these 14 types of energies; some of which are manual and others are automatic scanners. Don't let them fool you with an L Rod, Digital compass, universal aura scanner, etc.
4. Geopathic Stress
If s/he passes the test and helps you believe that they are legit, then they probably are. But, if they even remotely mention "Geopathic Stress" then don't hesitate to ask them how do they do it? If they scan it with an L Rod or Universal Aura Scanner; then, they are fooling you, 100%.
5. Remedies
See, if they are recommending some sort of home remedy or just some crystals, pyramids, stones with the solution. Because, if they are selling you some sort of superstitious products, don't believe them. There is nothing that can be cured through home remedies when it comes to Vastu. If they are selling you some sort of crystals; know that they are lying. Even if you buy these things from them and keep them at the suggested place; they might actually end up doing more harm because these things really have energy.
6. Demolition
If s/he is asking you to demolish a wall or any other constructional build-up; call them out. Vastu says that there is no need to demolish anything because Vastu studies the flow of energy in and around the property. Energy will flow with or without any hindrance; how better it can flow is the concern. Demolition will change the who dynamic of the flow and provide a solution to it.
7. After Service Support
This is one of the most concerning points because if the Vastu consultant is fake, he will keep it short and is not going to be in contact or available to you after that. If the consultant is performing the practices, generating reports, and leaving without confirming the schedule of visits, then he is most probably fake.
8. Report generation
Is s/he going to generate the reports for the audit or evaluation that he has done of your home? If they say no then you will know that s/he is fake. If they are able to make the report by properly mentioning the readings of the scan, then it is okay. Ask for a comprehensive report and check all the details; like what is the problem that he encountered; what solutions he is recommending for it. Etc.
Now, the kind of Vastu experts from whom you should dodge.
1. Ones who claim to have supernatural divine powers and claim to heal the Vastu damage or irregularity in just by being present at the place. Some go on to say that can tell you about what is wrong with your home's Vastu just by looking at you or by talking to you.
2. Vastu consultants/Experts who say we have so much knowledge & experience that we can scan your home just via hovering their hands on to the site/place & know the energies.
3. Experts who give all kinds of services to their prospects and they don't know anything in-depth, particularly about Vastu.
People get fooled in many ways by a fake Vastu consultant. So, these aforementioned points will help you know what to ask to know the legitimacy of the consultant you are talking to. Don't settle for anything less than the truth because tampering with a home's energy is a real thing and a fictitious remedy based on a fake evaluation will prove to be disastrous for you in the long run. So, watch out for that.
Cheers!
Join our Vastu Consultant Course to become a certified astrologer and dive deep into the world of Astrology.
For complete details of all the courses available, please visit our website: - https://www.ivaindia.com.
Call us at (Toll-free India): 1800-212-1184
USA (International Toll-free): +1 206 452 3451
‍
Search
Recent Post
Monthly Archive