How does Vastu Shastra Affect Our Life?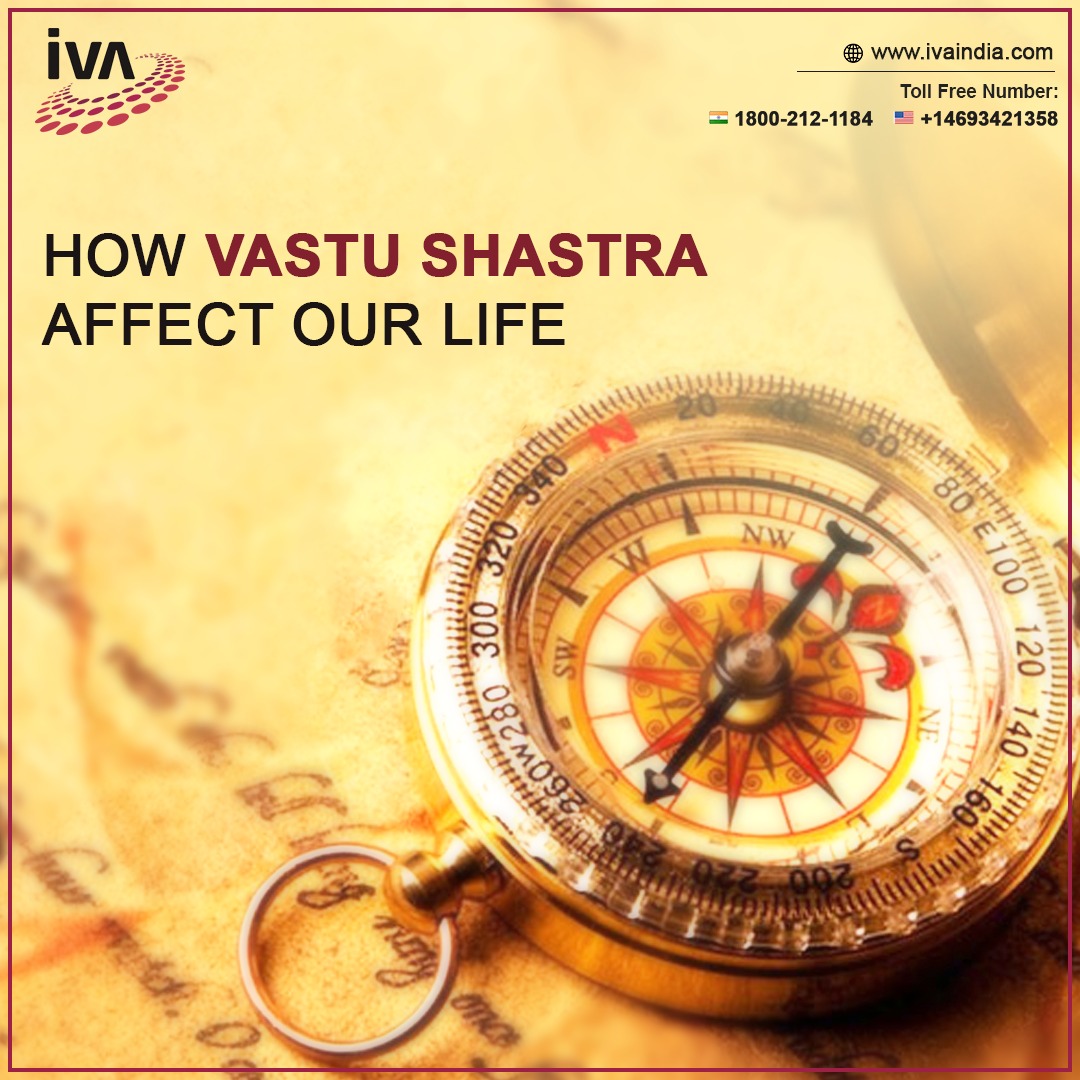 vastu_shastra_course,vastu_consultant_course,online_Vastu_Course,degree_courses_in_Vastu_Shastra

By Institute of Vedic Astrology

May 19 2022

Let's begin with the introduction of Vaastu Shastra –

What is Vaastu Shastra?

Vaastu Shastra is an Indian Vedic Science of Architect which is translated from a Sanskrit term. It put downs the architectural designs – related to the construction of buildings and houses for the peace and harmony of lives. It is all about architectural designs, management, space conversation, layouts, and materials. It is not an essential thing but really keeps important for healthier and better living. It's a fundamental proven science in which you live. The energy we get daily updated by our surroundings; the thoughts we create.

Despite the fact…,

What does actually Vaastu Shastra mean?

It's an Indian science of architecture that was developed thousands of years back in ancient times for happy home living. It has its roots extended to Indian Mythology, Philosophy, Math, Geography, and History. Every religion is influenced by it as per their religious norms and somehow Hidusim is more believed in it.

Vaastu actually mean is "HOUSE" or a place where human lives or the things he or she owns, the considerations are the followings –
Bhoomi –

The land or the plot where the house or building is designed

Prasada –

Inclusion of walls which is constructed with the house or the buildings

Shayana –

These terms where the utensils section and furniture area are made or considered

Yaana –

The parking area or the Angan where the vehicles are parked
Institute of Vedic Astrology Construe: As per Vaastu, when buildings and houses are designed by keeping the principles of Vaastu in mind they generate positive vibrations and build a positive harmony with inhabitants with peaceful living. Even if the basic construction is done as per Vaastu principles they become part of the universe. The princi[les of Vaastu used while construction is used since ancient times and believable used modern era also.
The use of Vaastu is more done while constructing and designing the house's living room and bedroom because a person spends on his more than half of his life in living at these two places the most and these are the places where the native feels most comfortable. So it is deeply very beneficial to design the two most important areas of the house according to the principles keeping in mind for a beautiful happy life as they also encourage more spiritual practices. Vaastu architecture course is all about understanding the patterns and connections related to the architectural designs of the house according to Vaastu principles.
Positive Energy; Happy Life!
Why does Vaastu Shastra keep so much importance in our life?
A well-designed home and well-being bring so much clarity and prosperity to our lives and our households. Hence keeping our house energy positive and bringing joy and happiness on good terms with our loved ones and making memories with them is the primary normal. All the broken things from the house are just to be removed out for entice and comic the positive energy. For more detailed and exact techniques one can opt for the Vaastu consultant course or Vaastu online classes which can be mastered in its principles by completing degree courses in Vaastu Shastra.
Ensuring your house and its essence is nature comfort and safety in an envelope of positivity, happiness, and love which curates and encourages healthy life and prosperity which every human being wish for…and it is where Vaastu Shastra keeps so much importance.
Here are some Vaastu Shastra tips to bring positive energy and live a happy life –
Following are the easy Vaastu tips which are very reliable to be followed and bring a conducive positive environment with growth and prosperity for you and your family
Vaastu Tips for Resident!
1. Do not keep a broken mirror in the house/
2. Broken clocks or not working clocks can affect your good time.
3. Keeping a cactus plant in the house as it is considered as a negative plant that affects the relationship of the house members.
4. Clear out the spider's web as soon as you see them as it affects the financial growth.
Vaastu Tips for Financial prosperity!
1. Leaky taps or brokerage in the plumbing of houses can cause you loss financially, make sure you get them repaired.
2. Can keep a bird feeder in the northwestern part of the open area or terrace of the house, it attracts financial well-being.
3. A mirror should be placed in the locker of the house just opposite to the cash as it determines it doubled with this general technique.
4. The main door of the house should always be there in the east, north, or north-east direction as it is the main part of the house and it generates positive energy.
Vaastu tips for Educational & Academic Growth!
1. The bookshelf should be in the north-east direction and should not be opposite to the mirror as increases the pressure of studies and makes your brain lack in it.
2. The study tables should have a few inches gap between them and the wall, as it needs space for the flowing of good energies to make you concentrate.
3. The study room should not be under a beam or a bathroom.
4. East or North direction are considered as a good direction to place to study table, it makes the mind sharp and helps to focus on the studies.
Vaastu Tips for Healthy Relationships!
1. There should be a happy picture placed of all family members together in a frame in the Northeast direction for happy living.
2. No war pictures or articles which define war should be placed or framed in the house, it attracts the negative energy and creates differences between relations.
Most Important…Vaastu for Good Health!
1. A citrus plant should be placed near the entrance; the main gate of the house for good healthy vibes.
2. Avoid mirrors in the bedroom just opposite the beds as it causes negative and sick health.
3. Scented candles with good fragrances or Diya should lighten up in the Southeast or the Northwest direction of the house to balance your health.
Here are some believed and unbelieved Myths about Vasstu Shastra which encourages and affects our life!
"Vaastu Shastra is the same everywhere"
No, Vaastu Shastra isn't the same everywhere. It depends on the specific area or region. It is not at all likewise Vaastu which is me for India's region will become for America's too.
"Having a Triangular plot is Inauspicious"
False, Every incorrect Vaastu can be resolved by doing a few settings that can give you good energy. There's always a solution for every problem.
"Vaastu Shastra is only for House or Building designs"
False, Vaastu keeps a major role in everything considering even little things. It acts in offices, temples, classes, cities, towns, art everything.
"Your all problems can be solved only by taking care of Vaastu"
Not so true or relevant a person has to do more taking care and hard work for good well-being.
Summing Up!
Vaastu is an ancient science of architecture and is been considered till today from thousands of years back! It is not superstitious is all based on the rational science of observations and happenings. An era can become as modern as it can but people will never stop believing in it as it actually brings positivity and affects life. It totally depends on people to people.
However, it makes you understand the nature and the activities which are part of our daily life. It is helpful and effective and in point of fact it conducive the positivity in our lives and consort a healthy environment.
Search
Recent Post
Monthly Archive