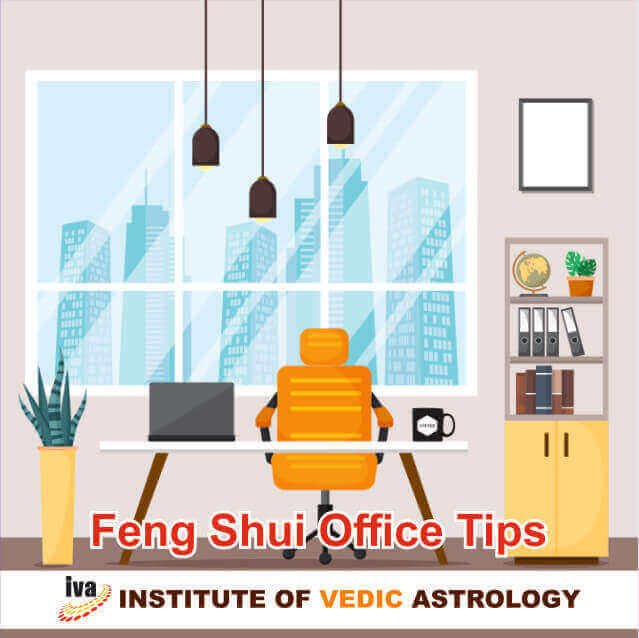 Fengshui

By Institute of Vedic Astrology

Jan 10 2020
Facing financial instability? Follow these Feng Shui tips-
There are probably few people who face financial crises, loss in business, instability in business or work after working hard or after investing a high amount of money they do not get the expected results or did not get the expected outcome.
There are various reasons behind not getting the expected and proper business or work outcome. But there might be a reason that the place is not as auspicious as your work or you might use some wrong steps or activities in your office like in regular sitting, location or any other work-related things. For getting a proper solution for this you can apply Feng Shui principles or tricks in your workplace or office to get the best results in your work.

What is Feng Shui and how does it work?
Feng Shui is a Chinese system of designing buildings, homes, offices, and space arrangement according to special rules about the flow of energy, which aimed to achieve harmony with the surroundings, because according to Chinese Mythology a system of spiritual energies, both good and evil are present in our environment.
It was majorly used in the China country but later with modernization, it got trendy in neighboring countries like India, Nepal, Bhutan, South Korea, etc. Now it is highly used and believed in India as well.
Applying Feng Shui not only harmonizes your house, office or living but also purifies the environment.



Some Feng Shui Tips to follow to get benefits-
You should try to make the entrance of your office in the direction of the West or North. If you have a door in the East or South direction then you face damages in business.
The owner of the business should always sit in the direction of West or South and he should not sit facing the back towards any gate or window.
If you don't feel like sitting or working so long in your business work you can place a crystal on your table for that.
You should put feng shui coins tied with the sacred red thread of Feng Shui in your locker where you generally save money.
You should always place a mirror above the main entrance gate if the entrance gate is facing any tree, temple, electricity pole, sewage or any other thing which holds the flow of positive energy.
You can also place Gems tree in the North direction of the office this will bring profit in business.
A laughing buddha should be placed in front of the entrance of the main door so that it can attract every person entering the office as well as it will increase the profit of the business.
You should face electric connections and extensions in the direction of the West or South it will give auspicious results and will protect every person from the accidents.
In feng shui, the right location of walls can promote a good flow of energy and enhance the positive feelings in a home or an office.
If you are working in the work of a creative field try to give the desks in the proper directions to your employees.
There are many other aspects when it comes to Feng Shui if you are passionate about your business and work then you can also learn Feng Shui as a course in some institutes like the Institute of Vedic Astrology and become an expert of your business with their online distance learning course.
Search
Recent Post
Monthly Archive