Facing Obstacles in your relationship? Astrology is here to help you!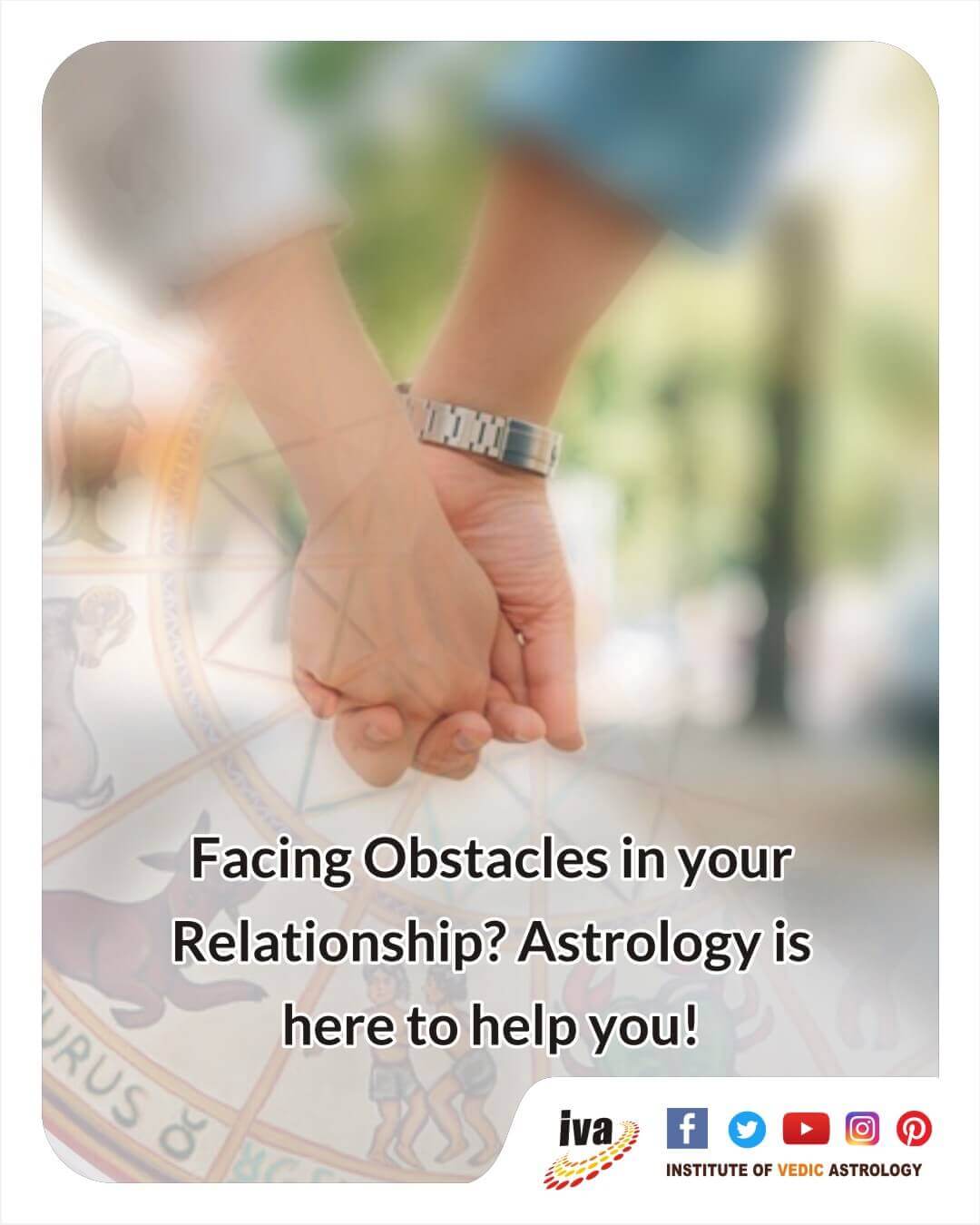 Astrology

By Institute of Vedic Astrology

Feb 18 2020

Maintaining a proper relationship with everyone in today's world is so important for every single person. The relationship holds great importance in everyone's life because this is the only thing on which people rely in their life because they always need someone in their life. Like a child needs a parent, friends, a person needs a life partner, etc. Every relation is important. Today it is also very important to maintain a proper relationship with your professional contacts to have a smooth working in the business or in the office.

But do you ever thought that how you should maintain a proper relationship with every person around you? If you are thinking that talking or meeting them properly or giving time to them is enough to create a better relationship with them is not always right. As we all know every human being is different so as their behavior and nature. So you should always keep in your mind that how you have to deal with every person around you. Astrology can surely help you with that!

We have always heard about astrological horoscope and zodiac signs somewhere, but have you ever thought that these things can actually affect your life and relationship with people around you, whether it is family, friends or professional relationships.

If you are facing difficulty managing relationships with some people in your life then here we are going to give you an idea about some people and their behavior according to their zodiac sign.

There are total of twelve zodiac signs in astrology here we are going to give you an idea about every zodiac sign that how these people are so that you can create a better understanding and approach with them.

- Aries

Most of the time they get so frustrated about some things and never stop thinking about it. As you should maintain calm relations with them as they are very aggressive and feisty sometimes.

- Leo

They are the most positive ones in their life. They have a positive attitude with everyone around them which take them to the fair things in their life.

- Cancer

These people are highly sensitive and moody that is why you should always have to think before speaking with these kinds of people. But once you are friends with them you can ensure a lifetime of friendship.

-Pisces

Pisces adapt well to their circumstances both good and bad. They are highly empathetic.

-Scorpio

You should mess with them as they are very turbulent. They are self-concerned and mysterious in their nature.

-Taurus

They are known for their stubbornness. But they are highly determined you can create good terms with them in business as they are totally ambitious.

-Sagittarius

They are optimistic and restless. They are highly aggressive in their nature and freedom is their catnip.

-Gemini

They are adaptable, so they can be adjustable as well. They are versatile, curious and fun-loving. You can have better terms in friendship with them.

-Virgo

They can be a perfect business person because they have logical and practical thinking and approach towards everything in their life.

-Libra

These people have a tendency of forgiving but not forgetting. So try to be patient and calm with them in every situation.

- Capricorn

They are the actual working bees. They are always concerned about their work and career. They are goal-oriented as you can have good terms with them in business.

-Aquarius

They care about their privacy a lot, that is the reason it is hard for them to make close friends. They are intellectual and innovative as well.

Know more about astrology by learning Vedic Astrology with the Institute of Vedic Astrology from online distance learning courses. Now learn Vedic Astrology and know your friends, family and create a better relationship.




Search
Recent Post
Monthly Archive