Coral Gemstone and its Magical Effects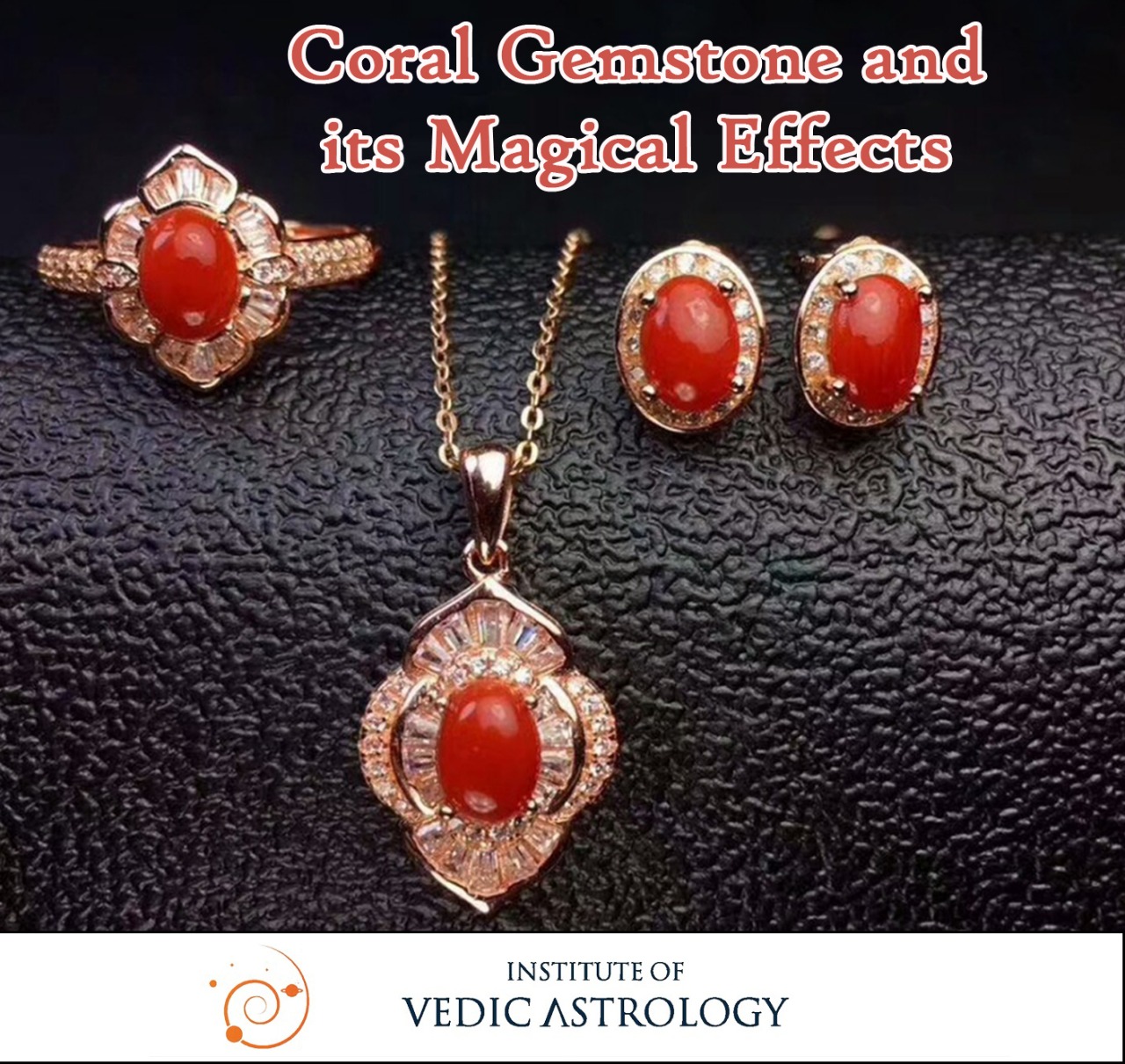 By Institute Of Vedic Astrology
Jul 22 2020
We have seen many people wearing different kinds of stones to look beautiful and attractive. Stones had always enhanced the beauty of the person wearing it. No matter what but stones always look attractive and delicate on human beings. One of the most energetic and effective stones are red coral stone in the wide range of different gemstones. The red color stone is also known as Praval or Moonga in Hindi. This gemstone is related to planet Mars according to Indian Vedic astrology. It is said that the mass planet is the planet of energy, vitality, blood circulation, and ambition so as a coral gemstone it has also the same qualities in it.
Here we are going to show you about some effective beneficial qualities of red coral stone or Moonga stone according to Indian Vedic astrology. Since the planet Mars is the god of warfare so it provides necessary courage and motivation to overcome from different obstacles and problems in life the coral gemstones have also the same benefits and qualities and it through which one can get a victory from their enemies individually.
Another powerful and important benefit of the coral gemstone is that it has a huge impact on the mental health of the person. It is the jam that helps you to overcome symptoms of mental depression, anxiety stress, and frustration.
-Some people are facing obstacles and mental problems in their life such as fear of something, nervousness, and want to boost their self-esteem in the same reference the coral gemstones help an individual to overcome their fear and nervousness.
-It also helps and person to overcome their procrastination and laziness which affects their personal and professional life. It is a clear thing that one cannot suffer their professional life due to nervousness and fear so this gemstone is best for the people who want to overcome their nervousness and fear in their career field, education, or in their personal or professional life.
-Many people face astrological faults which are known as Dosha according to Indian Vedic Astrology. Those people who are facing Manglik dosha in their horoscope and are facing challenges in the interpersonal relationship can wear red coral stone according to their birth chart, if suitable.
-Those people who have an adverse position of Mars planet in their horoscope which leads to their temperament issues anger, problem, or lack of patience can wear this gem to improve their condition as per astrology.
-Many people face skin disorders on their face like boils, acne, wounds, pimples or any skin injury can also wear red coral it can give them miraculous effects of healing. It can help them to eruption their face to get proper healing.
If you want to know more about different gemstones or other stone in detail you can also learn about gems and crystal therapy from the Institute of Vedic Astrology through online distance learning courses designed by experts which can also make you become an expert.
Search
Recent Post
Monthly Archive