Career Astrology Consultation for Real Professional Growth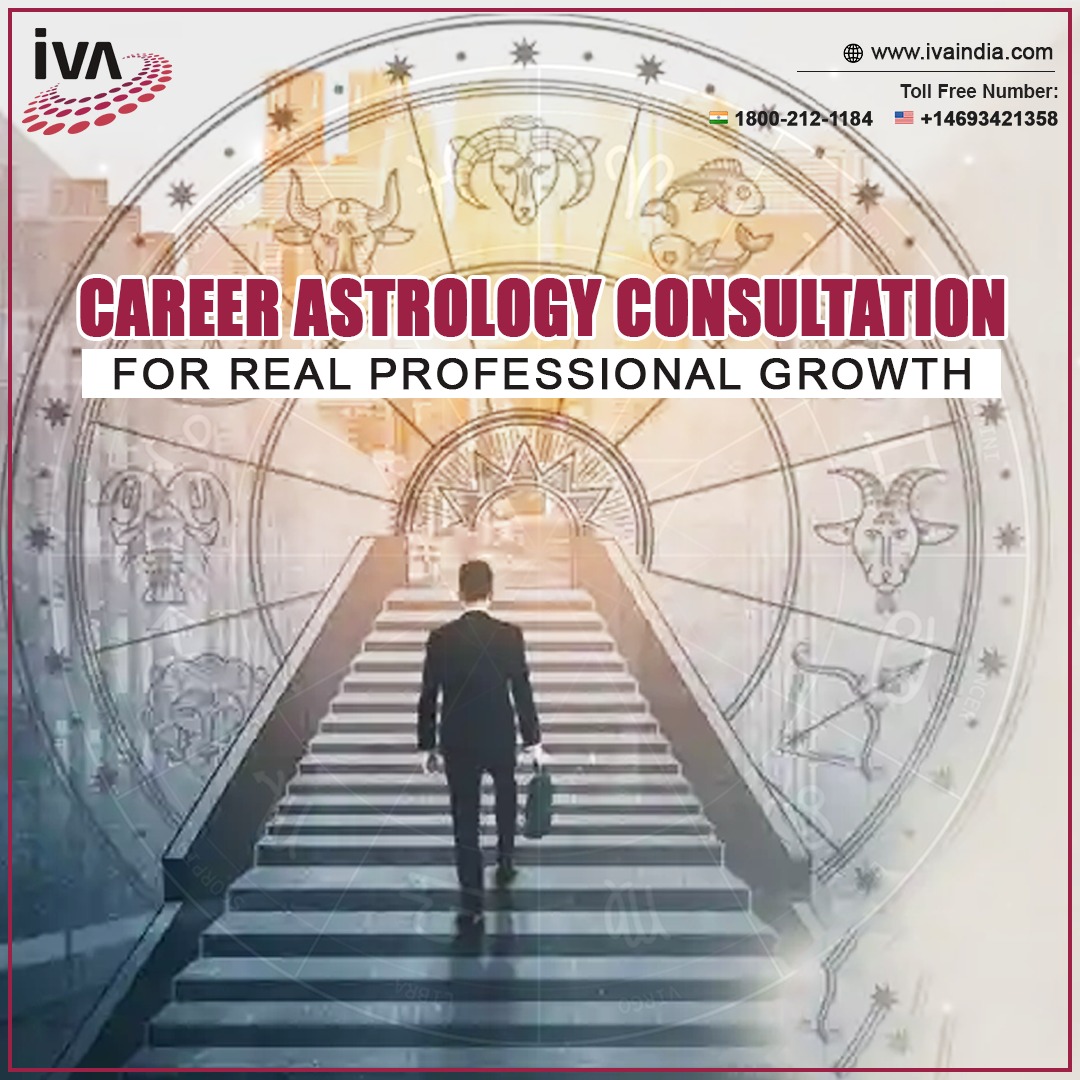 Vedic_astrology_courses_in_India,Vedic_astrology_online_course,best_Vedic_astrology_course_online

By Institute Of Vedic Astrology

Jan 11 2023

Astrology, when practiced correctly, is very reliable for every aspect of life, and it would be a good decision to consult knowledgeable and experienced astrologers. You will be well guided, and informed about the events that will happen in your future life, what is expected of you, and how you should deal with it. You can pursue the best Vedic astrology course online.

Hence, astrology makes accurate predictions in these areas along with career prospects:
Jobs — Government or Private
Sum of success in career
Job change
Time to get a new or new job
Success in business
work environment
Astrology helps you to predict your core strength, weakness, opportunities, and threats (SWOT analysis), based on which it is possible to identify the right and suitable career path. For example, if your chart says Mercury is strong, the native can excel in communication, business deals, negotiation as a writer, networking, media, logistics, and much more. Anyone can enroll Vedic astrology online course.
Astrology also predicts Dasha's sequence, which tells about the times to come. If Mercury is strong, the duration of Ketu Mahadasha can be seven years, where the effect of Mercury is of no use. As a result, natives, without knowing this issue, will leave their current field and look for a new career option, which may not be suitable per their potential. However, the knowledge of such an issue makes the native keep a low profile for seven years, after which he can move forward in the same field again. You can find the best online Vedic astrology course.
Astrology also tells us about good and bad in career and other aspects of life like a life partner, income, money, and local or foreign career.
The availability of career fields is abundant. Basic guidance in career choices is available in old and new texts. Still, a good astrologer will know modern occupations and use horoscopes to understand such career paths.
Hence, consulting an astrologer helps the native to get guidance, clues, and hints regarding career choices and which career path would be most suitable with proper analysis of the birth chart with the help of a competent astrologer.
Having a career that is stable, secure and at the same time on a fast growth path is everyone's dream. However, we all know that in this modern world where there is fast-developing technology and tough competition in the corporate sector, making a booming career for yourself is indeed a challenging task. You may find so many Vedic astrology courses in India.
So, one thing is clear beyond the usual staples of hard work; you need something that backs you up with some entities that can change your destiny for good, especially regarding your career.
Yes, we are talking about the planets, which are compelling celestial entities that exert powerful and life-changing effects depending on their position in a person's horoscope and a person's career. But when it comes to highly effective astrological tips and remedies to understand their impact and uplift a person's career graph significantly, the career horoscope of the person is analyzed. You can also do a distance learning astrology course.
Incorporating good old-fashioned hard work into your career is perfectly fine. It is great because, without hard work, it is unrealistic to expect success in life, but to ensure 'business success,' you need a career astrology consultation to know the specific path to success with minimum hurdles and maximum related careers. Rewards are waiting for you!
So, we urge you to be a complete professional in the career domain of your life and talk to an astrologer to know what is best for your career.
How does Career Astrology work?
Career astrology focuses on what planets and very specific houses point in a person's horoscope. There are planets in a person's horoscope according to his position and house, which are very closely related to the person's career domain and reveal the cosmic will for him as far as his career is concerned.
Suppose the person chooses a career field compatible with the planets and houses of their horoscope. In that case, the person gets professional success quickly and without significant career-related hurdles.
If you chart your professional pursuits based on your horoscope, career success becomes a natural occurrence in your life!
Hence, go for a career astrology consultation and get a comprehensive analysis of your horoscope online to know how to make a prosperous career a vibrant reality.
An experienced astrologer who suggests potent remedies to a person facing career challenges in life can nullify the negative effects of some wrong planets in the horoscope, making the person excel in their field.
So, you are facing a delay in getting a job. In that case, astrology can help you get a job, which will be supported by auspicious planets in your horoscope and will eventually bring you the growth and success you deserve in your professional life.
While deciphering the career domain of an individual, a very detailed analysis of the horoscope is done. However, the following specific houses are looked upon on a primary basis as to how the career domain of a native is represented:
Second house- It represents accumulated wealth.
Sixth House - It represents job and competition.
Seventh House - It represents business and partnership.
Ninth Bhav- It shows luck.
Tenth House - This is the primary house of business/career.
Eleventh House - It represents profit and attainment of desires.
So, go for proper career counseling with the best astrologer and learn how to build a rewarding career that will skyrocket your professional graph!
A career obsessed with burning issues, an existential necessity:
Apart from financial prosperity and security in life, the importance of a career comes down to fulfilling one's social standing, retirement planning, and many other obligations on the domestic and personal fronts. However, the career itself is not an example of a continuous journey; obstacles, difficulties, and many elements of destructive nature become hindering factors, thereby hindering the path of success in your chosen career.
How can we analyze careers through astrology?
The tenth house, sixth house, or fifth house tells about career. The lord of the tenth house is in good condition and is not affected by any sin. The house position places a person in a responsible job profile, such as the head of a department or the manager or CEO of a company. If an auspicious planet like Jupiter influences the lord of the tenth house, then the native gets a good salary. The position of the Guru plays an essential role in the career. If Jupiter has a positive effect on the ninth house, then the person gets suitable employment at an early age.
Shani transit plays a vital role if you want a change in career-oriented assignments. Saturn's transit in the third, sixth or eleventh house can lead to a change in career. If Saturn is situated in any of these houses in the birth chart, it indicates frequent job changes. If Saturn afflicts Sun or Moon, then work is changed. Some astrological position of the planet suggests career ruin due to some reason.
We provide cost-effective career-related service solutions covering various areas like career problems and solutions, career remedies astrology, career problems astrology, career growth astrology, and career growth astrological remedies using the principles of Vedic career problems. Solution Astrology or dream job. Many burning career issues such as job instability, job insecurity, short-term employment, slow growth, unemployment for long periods, and being unable to find a new job despite having the necessary talent are some of the reasons that trigger an episode. , depressed mood, and different types of emotional outbursts like anger, frustration, feeling of a dark future, and negativity in job aspirants.
Such issues are prevalent not only in the lives of unemployed people, but employed people also face different career-related hurdles, causing emotional and physical damage to their lives.
Search
Recent Post
Monthly Archive