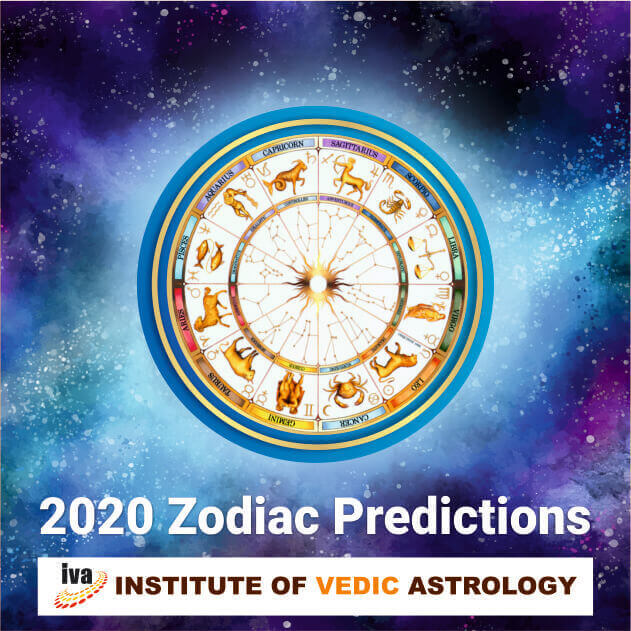 ASTROLOGY

By Institute of Vedic Astrology

Dec 28 2019

People are much excited about their future predictions. What they are going to have in the future, where they will going to have success, they will get money or not, how will be their health, etc. Every person wants to know the answers to these questions.

It is very important to get your future predictions so that you will be able to control the unfavorable situations and can enjoy favorable situations well. If you will get an option to change your future or destiny then you can absolutely able to change that with the help of Astrology. In this modern generation where people are dependent on their karma (deeds) on the other side, Astrology is also dependent on your karma. If you will get to know the future prediction as per your Astrological sign you can control and manage the future situations.

Every day is a new day and every year is a new life. To live your new year full of positivity and changes you should have a look at your zodiac predictions as well, it will help you to know about future holds for you in the new year.

Institute of Vedic Astrology has got the right predictions for your zodiac sign with which you can make your new year prosperous and favorable for you.

You can also learn Astrology to get your future predictions.

While discussing the astrological signs and predictions you should also know about its various aspects like it differ person to person according to their zodiac sign. Each sign has its own pros and cons and it works according to the positions of planets especially Moon, Saturn, Jupiter, and Sun. The placement of those planets in a particular house defines the person's zodiac situation.

The upcoming year 2020 is full of opportunities and chances for all 12 zodiac signs. The 2020 Astrology forecasts that the year will be refreshing and full of new challenges for some particular zodiac signs. Let's have look at some of the zodiac signs and their future predictions.

Aries-

The year 2020 has something big and interesting for you, as it is coming with new challenges and opportunities for you in the upcoming year. In the horoscope of Aries people, Jupiter along with Saturn and Mercury are going to position in the 10th house, which is the indication that you will be going to achieve something big in the future. But don't forget to put your hard work in your job or career to make your life easy going. The money will be stable and you should not use your cunning and strategies to gain money in an unethical way.

Taurus-

Including the planet Jupiter and Saturn the Mercury is seen to be weaker in the 9th position of the house. Don't be tensed about it because it will not go to harm you. All you need here is to work with full of your heart and mind. There are chances of having a religious trip in 2020, if you are interested in spirituality then it will surely lead you to a religious journey. The trip is going to help you to get new ideas and to gain the capacity to fight with battels and stress in your life.

Gemini-

The planet Saturn will be going to positioned at the 9th house in your horoscope. This year going to be positive for you as you will face peace of mind and satisfaction within yourself. It might be possible that you can have some health-related issues this year. You can start exercises and Yoga to make yourself fit and to avoid unusual illnesses and diseases.

Cancer-

All the major astrological planets are going to positioned in the 7th house, Jupiter is seen to be weak here, as you may face new challenges and difficulty in this upcoming year. Here you need to start working on your self-esteem to be motivated and empowered towards your goals.

Leo-

In 2020 the Sun is going to rule your sign and all the major planets are going to be positioned at 6th house. Here you can expect some major changes in your life. You should also stop thinking about unnecessary things. In the mid-2020 you can expect some good luck for you, as destiny is going to have something big for you.

To know more about 2020 Astrology predictions, follow our website blogs or you can also learn Astrology from the Institute of Vedic Astrology with their online distance learning course.
Search
Recent Post
Monthly Archive