What is soulmate according to astrology?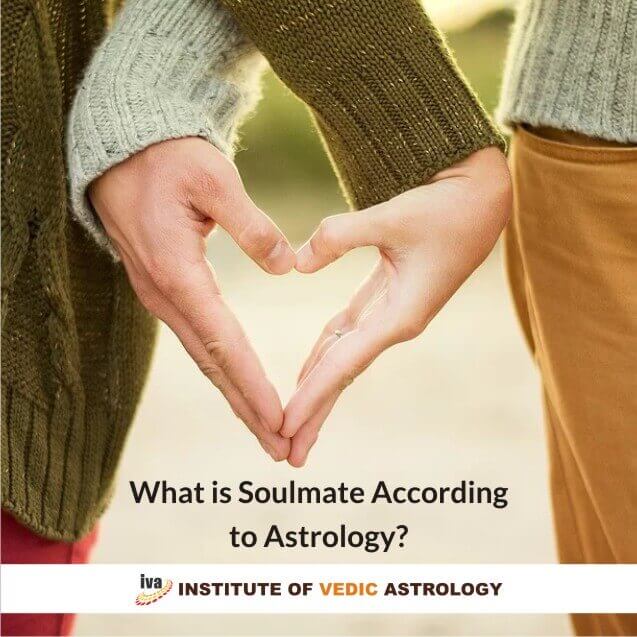 Astrology

By Institute of Vedic astrology

Mar 27 2020

The true meaning of soulmate-

Love is what we all need. It is the most precious and beautiful thing made by God in the entire universe. Love is not only the feeling for someone by its looks, colors, or physical appearances. It is the moment when you realize and understand the importance of caring for someone. It is about understanding the ones who you love more than her/himself. In today's world where love just becomes like a trending fashion and everybody wants to wear it. They all forget to realize the importance of understanding or caring and ends with a broken relationship or divorce. A soulmate does not only means to be in a relationship with someone you have the feeling of romance and intimacy, but it can also be anyone like your mother, sister, etc. that understand you better than yourself.

What actually soulmate means?

Soulmate means the person with whom you have a deep connection, pure and natural feelings. It wasn't always the person with whom you have a physical relationship. It is the person that understands and knows you more than anyone else. It is a true connection of two peoples between their mind, heart and mutual respect. The true soulmate always stands beside you at every stage of your life. You share all your thoughts with him/her, that you cannot share with others. You can find your soulmate anytime or anywhere. It can be with you from your birth or can meet you at the time of need.

Signs of finding true soulmates-

There are numerous signs of finding true soulmates but here, some basic signs of finding right soulmates.

Intense feeling-

The first sign of finding your right soulmate is the feeling that you both have towards each other. The feeling of greatness, passion, and deepness. You both made each other comfortable and that means you both can run a long-distance relationship.

Mutual respect-

Another sign of finding the right soulmate is the mutual respect toward each other. You both may be fighting but the respect towards each other never changes. You never try to hurt each other's emotions and feelings.

Future vision-

The true soulmates always have the same future vision for life. They never put pressure on each other for their ambition and dream. They understand each other vision and dream. You will encourage your soulmate and the same way he/she motivates you.

Live apart but soul lives together-

The relationship between true soulmates never affected by distance. They may be live apart but their soul always lives together. They always give time to his/her partner and make happy moments from anywhere.

You challenge each other -

True soulmates always push each other forward to achieve their dream and ambitions. They encourage each other and make positive thoughts to make them feel better for their partner.

Finding the right soulmate by zodiac signs

Aries to Leo, Sagittarius, Libra-

Aries moves towards people who let them independent within the relationship. They are mainly known for their passionate and determinate nature. That's why they are unstoppable and therefore they match people with Leo, Sagittarius, and Libra.

Gemini to libra and Aquarius-

Geminis need a partner who can keep encouraging them. They are very intellectual and thoughtful, therefore, they attract Libra and Aquarius.

Cancer to Scorpio-

Cancer is the zodiac sign of deepness and emotion. therefore, these peoples need more relationship security from their loving partner. Deep Scorpio is vulnerable for them as they are very trustful and loyal to their loving ones.

How to learn more about it-

If you want to know more about how to find the right life partner and soulmate. So keep updated with our blogs and if you want to learn about zodiac signs and their importance you can learn it from the best platform the Institute of Vedic astrology, Indore and you can contact us on our website.
Search
Recent Post
Monthly Archive