Tips For Every Zodiac Sign During The Month Of December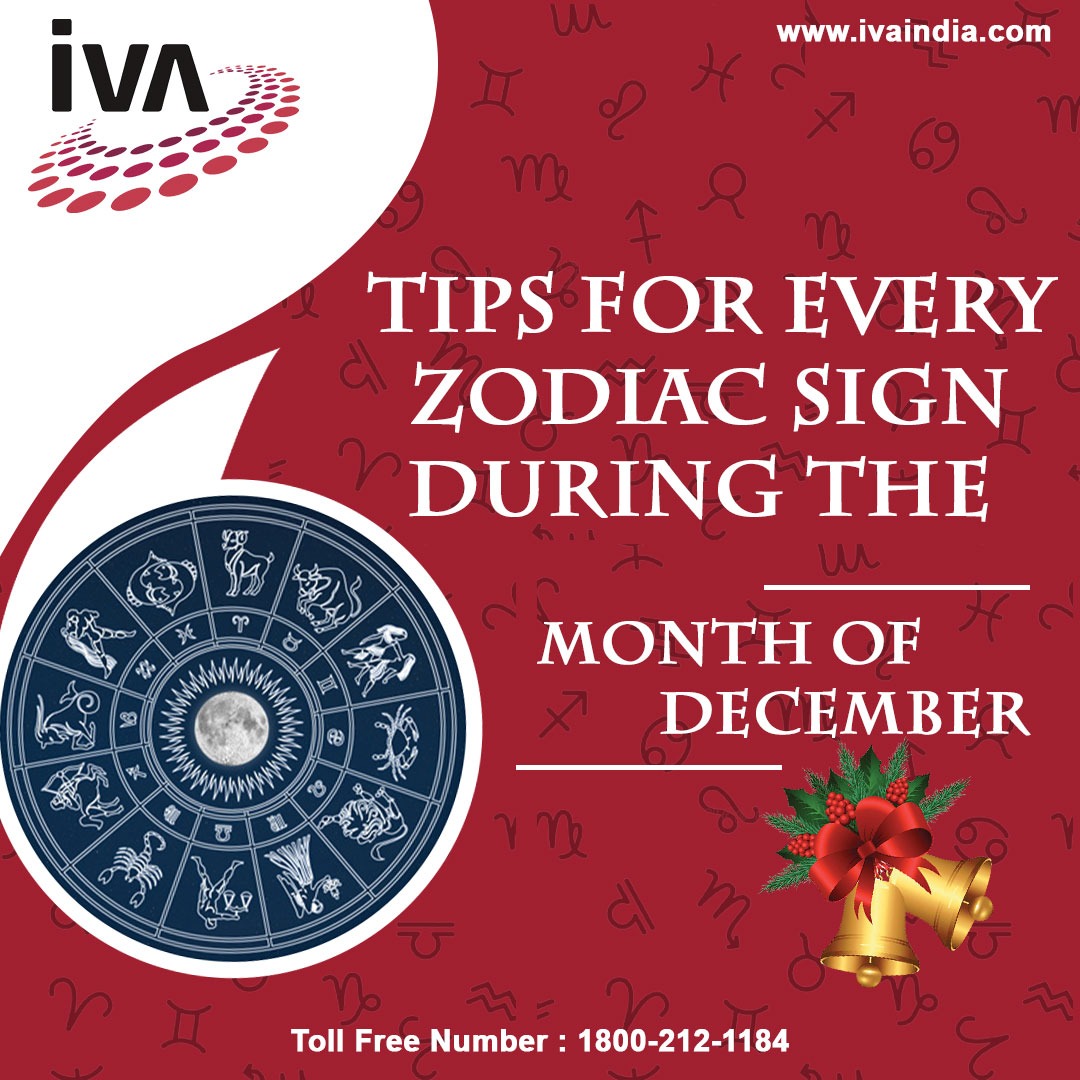 By Institute Of Vedic Astrology
Jan 03 2022
As the 2021 season finale is here it holds a bunch of opportunities for different signs this month. Wrapping up the month with so many good memories, most favorite music, and never ending entertainment we can expect many more new things from this month on the other hand venus reverse capricorn reflect on love and relationships, december the month of push-pull energy aware the signs so that they can shape their end month in best ways grasping all the things that december offer. Join vedic astrology distance learning courses to learn more about the zodiac signs.The days of this month will help in providing more understanding, calmness and hard work to make the upcoming future a little most relax and enjoyable as the dominant structure has been form the main players a turn is butting up against the uranus, this year is full of traditions and challenges indicating to empowerment, radiating good energy that help in influencing the best days of December.
Learn The Tips For Every Zodiac Sign In The Month Of December
‍
ARIES
December13 will be the best day for the Aries as the planetary ruler mars is enter in gin sagittarius on this day which will make you feel burst of motivation to hit the right spot and explore the different places, or traveling to many knowlegable territory as the ruler of your ninth house is sagittarius helps you in greater learning and setting new goals able to make the right judgements and the thought process will help you making the right choices regarding your future and career. Your love life will be stable this month, your health need a special attention this month , also the third or fourth week of this month you can feel little burden regarding the financial issues but you will able to handle it. this month you will be able to spend a lot more time with your family try to stay calm with the uneasy situations.
‍
TAURUS
Your best day of this month will be december19 as the planetary ruler is venus and it highlights all the things like love and beauty, so this month venus will help in only focusing on the matters of heart, there will also be challenges nut the reverse effect of venus will handle all the chaos and challenges. This month you will be able to keep your views straightforward and the issues related to money will resolve, this month you will find ways towards better and new things. This month will be a little challenging for you to try to stay focused. Your wellness can be an issue this month. You need to protect yourself from the negative impacts of shani.
GEMINI
As the sun is residing on the seventh house something seems to click on your love life and relationships. You will be able to recognise what type of partener you need in your life and how to respect yourself and the relationship. This month will be a little uncomfortable and hectic but you will easily get over everything.Your financial status will improve as you will make good monetary changes this month. This month can be a little stressful for you as you may be having problems with your family members trying to make everyone happy as it will help in solving the problem. Just stay pleasant this month with everything to make this month happy. Think before you speak and think many times before doing any action. Do not plan any trips this month as it is not a good idea and can be harmful but everything else will go smoothly
‍
CANCER
This month the moon will unite with the north and it will help you align with the true purpose. This month will be fortunate for the people who are getting married, people who are finding good jobs will get great oppurtunities. Your physical and mental well being will be super this month. A new romance for the partners and couples is coming around and the couples that are planning for having a baby there plan will become successful. This month holds greater opportunities for you. All you have to do is focus on the positive side of the coin and keep faith in the things you are doing.
LEO
This month is a great opportunity for making new friends but try not to fall apart with your old friends. This month whoever is trying hard in studies can get a good remark and a superb start. Your professional life will be the same as always but you will face a little bit of difficulties in making decisions. This month is good for the people doing business as it will introduce new individuals that will help in generating good revenues and be selective while selecting your partner and the people you choose to work with. A month that is good for your love life will make a great impression on your partner and you will find your partner trustworthy and someone who inspires you to pursue your passion. In short, your love and relationship will be very good this month.
‍
VIRGO
This month have so unexpected opportunities for you this month is good for the people taking their career decesions this month will provide you with some useful insights about you. This month is not good for the people doing business trying to stay focused and selective. Your love life will be a little stressful as you both gets little misunderstood about each other try to keep your actions calm.
‍
LIBRA
This month will bring unexpected happiness. Be more selective about what decision you make, be careful of your remarks. This month is both special and challenging. This month will make a great impact on your relationship as this month will bring you and your partner closer. You can have conflicts with your loved ones so try to be more relaxed and calm.
‍
SCORPIO
This month will be cheerful for you, you will get benefits because of your good behavior and your patience level will increase. This month will be great for the monetary gains and will help you in earning a good fortune. Your love life will be happy as all members of the family will support you and your relationship. Your health should be taken care of. Bad eating habits can lead to poor health, so try to eat healthy and avoid eating junk food.
‍
SAGITTARIUS
This month will be successful for your business. It will be a good idea to start your small business as it will bring out unexpected results. Your love life can face issues so try to be a little patient with everything, your health can get affected this month so take proper care of your health and of your mental peace.
‍
CAPRICORN
This month will be both tough and adventurous for this sign. This month you will make good decisions and these decisions will help you in the long run, a good month for the people in relationships as they might tie knot this month.
‍
AQUARIUS
This month will be very fun and joyful. You will make a lot of money this year, but try to be gentle with your health and do not get stressed over things. The decisions you make this month need to be careful. Do not make a wrong choice regarding your career and love life as this choices will have it long term effects on your career and on your relationship.
‍
PISCES
This month will be full of energy, your financial situations will improve this month as this month will provide you many opportunities to express yourself, take precautions regarding your health and be selective about your eating habits as your health can cause bad effects so be patient and calm with your health. eating habits.
‍
Search
Recent Post
Monthly Archive