The Role & Importance of Planet in Our Life and Vedic Astrology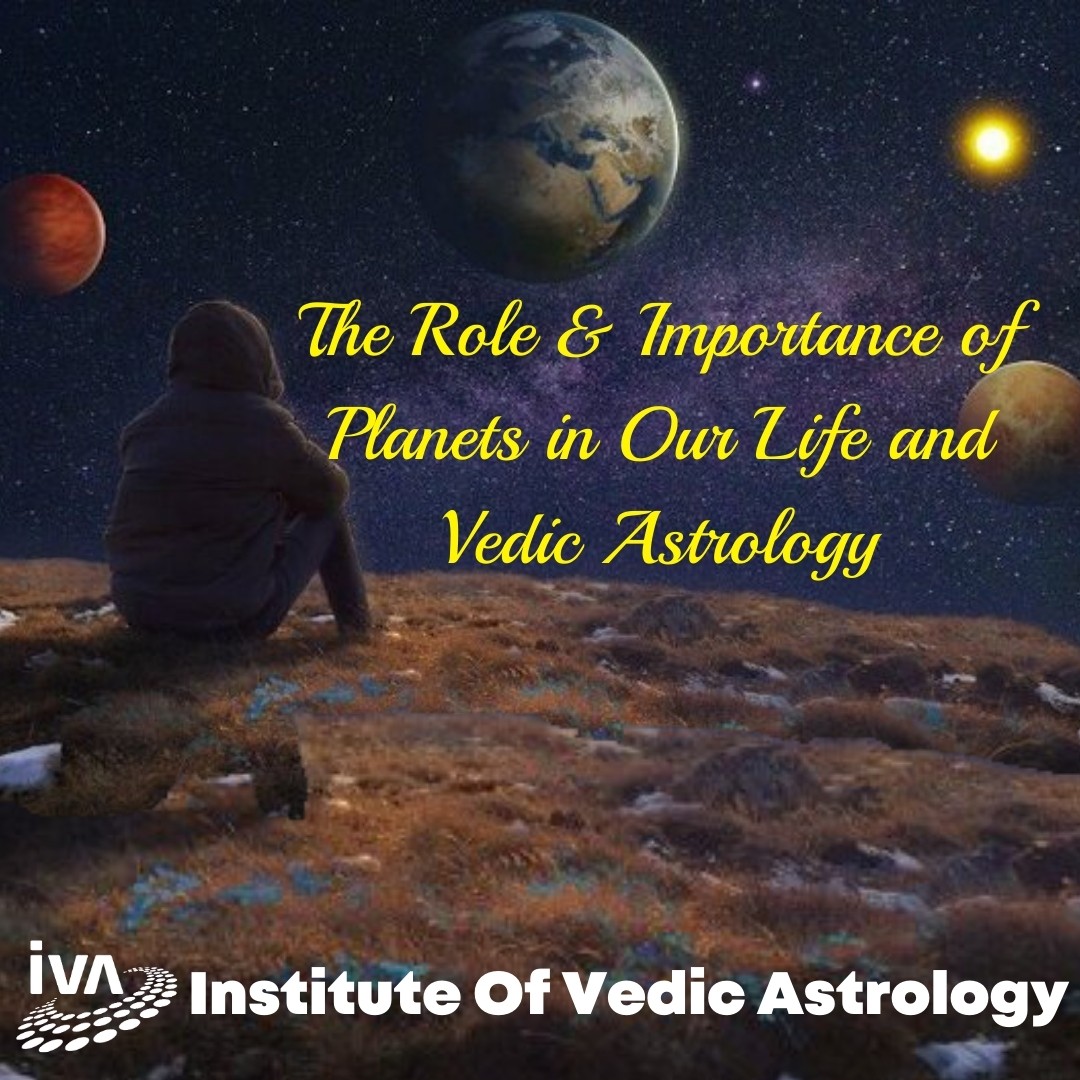 By Institute Of Vedic Astrology
May 01 2021
What do you have?
Frustration? Sadness? Financial Difficulties? Relationship Issues?
And what do you want
Happiness? Peace? Good luck & Opportunities?
But How?
Are you continuously struggling with your career, deprived of good health and happiness in your life in spite of all efforts and hard work?
Here's the solution……
Resolve all your problems by using Vedic Astrology and its simple remedies!!
At Institute of Vedic Astrology (IVA) you will get to know
* What are the basics of Vedic Astrology and how you can use it to attract success, health, wealth and happiness in your life.
* How to attract prosperity at your home or office by applying the principles of Vedic Astrology horoscope.
* How the position of planets in Vedic Astrology can transform your life when applied in the correct way?
And much more...
To understand this in detail, first we have to know what is Vedic Astrology?
The divine knowledge of Vedic Astrology attempts to provide the deepest clues and hints about what your destiny is headed to. It opens up a broader understanding of what's going on in your life, may be why it is happening and therefore, how a person can make wiser choices. Vedic Astrology Horoscope helps you to overcome your anxiousness and guides you on the right path when you get unstable.
Planetary Aspects of Vedic Astrology
Planets are the main actors in the arena of human life. You'll must have heard about the role of Navgraha's (nine planets) in various facets of life. In the Vedic Astrology Course provided by Iva (Institute of Vedic Astrology)you will get to know about all these planetary aspects to set your journey in the world of planets.
Do you know that everyone is born with unique planetary placements? If you acquire the basic knowledge on Vedic Astrology, then you can easily find out the Vedic Astrology signs of all the planets, and if you know your birth time, then it will definitely provide you with the information that is more personal and insightful. The position of planets in Vedic Astrology can also figure out various aspects of romance, career, retirement, and even emotional unrest and personality. We all have heard about terminologies like raj yoga, Mangal Dosha, kaal-sarp yoga, Mahadasha of Shani/Mangal or inauspicious eye of planet Saturn or Mars, etc.
For example, Shani ki sadesati means that planet Saturn can adversely and heavily affect your life from 2.5 years to 7.5years. It can even turn a king into a hobo.
Mangal Dosh (planet Mars) can create highly unfavorable circumstances for marriage and professional life.
These terms have always made us afraid, that how would these be affecting our lives. Usually everyone possesses the curiosity, about how to deal with them? Well, if you study about the planets in Vedic Astrology, you can understand how to deal with the same.
Vedic Astrology: Signs & Dates
Someday or the other we all have read our daily horoscope in the daily newspaper or weekly magazine. It is well known that there are 12 zodiac signs, which are divided on the basis of birth date of a person. Even there are people who decide their daily activities, clothes etc. after reading what Astro speaks for them. Knowledge of Vedic Astrology Dates and Vedic Astrology Signs can turn you into an expert of the same.
Added Benefits of Learning Vedic Astrology
· Become a professional astrologer & make a career out of it.
· High in demand in India &abroad.
· Be a part of one of the most reputed profession.
· Open new avenues of earning for yourself.
· It enables to earn you great money, name and fame.
· Get the benefit of transforming your life as well as others.
To explore various aspects of Vedic Astrology sail with IVA (Institute of Vedic Astrology) and plan your steps accordingly. We have come up with a variety of offers and services in the courses of Vedic Astrology.
So why wait?
Till now more than 5000 people from every walk of society have acquired the benefits from our various sessions and courses. Be the lucky one. Join the course now.
Click below to get more information on the courses of Vedic Astrology.
Master Vedic Astrology
From Your Home Itself…
And Decode Your Future Yourself!!!
‍
Search
Recent Post
Monthly Archive