Love Marriage or Arranged Marriage? Know here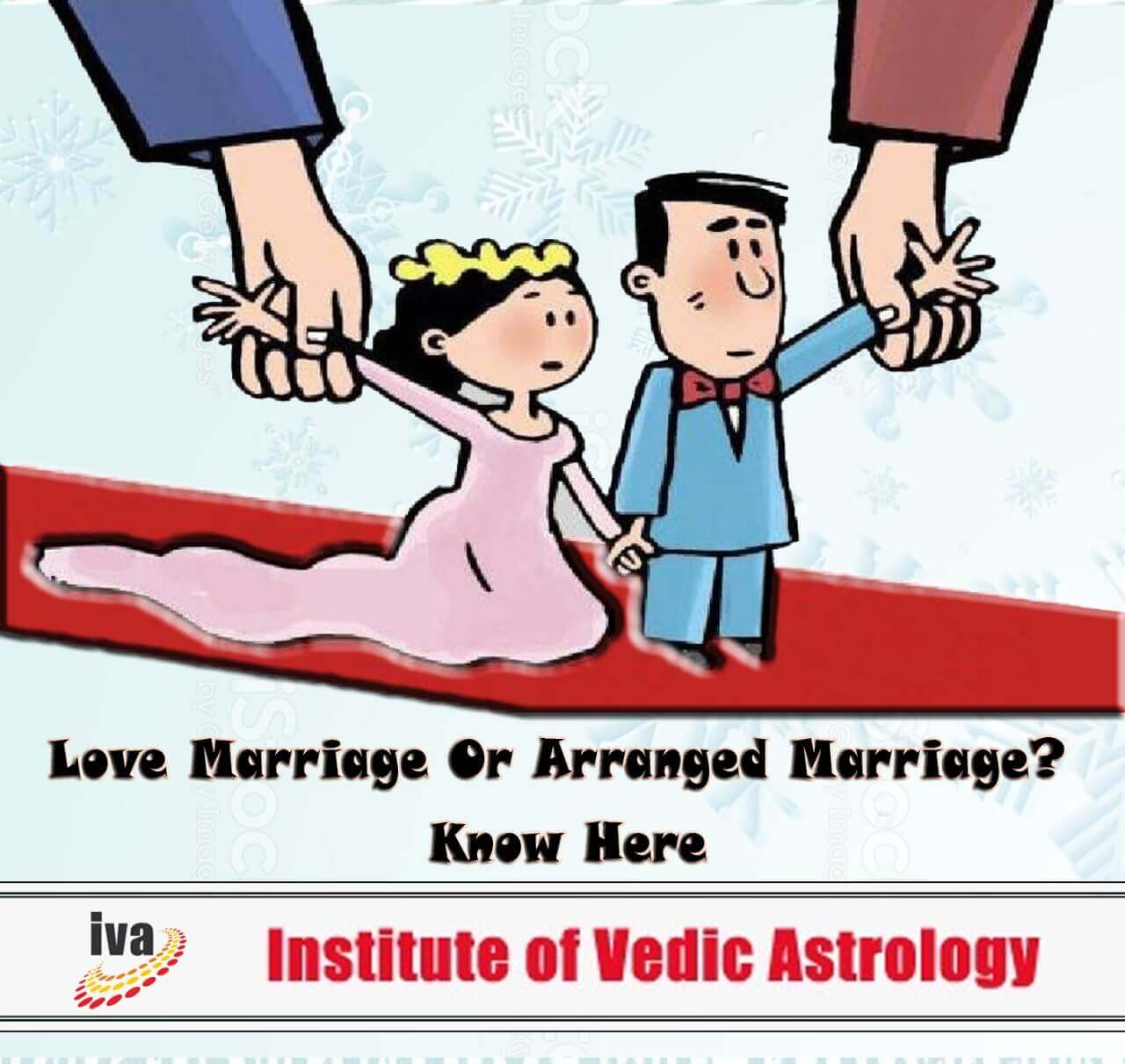 Astrology

By Institute of vedic astrology

Apr 15 2020

Doing everything in your life is very important. Taking education to get well settled in your life is one of the most important things in our life. Between all these things marriage is one of the most important parts of humans life. Marriage is not only a new step one takes in his life but it is the commitment for your whole life.

When it comes to getting the right and perfect match for your marriage one should always prefer best for their life.

It is always a tough task for the people to decide what kind of marriage they should prefer. When you find any difficulty choosing a suitable partner for you then you can take the help of Vedic astrology through which you can get the right answer for your marriage.

Every person is curious to know whether he is going to have arranged marriage or love marriage. The main difference between these two marriages is simple. In an arranged marriage the family of the person chooses and looks for an ideal partner for their son or daughter but in love marriage person individually looks for his for the compatible partner. But it is not always the right idea to choose a partner without analyzing eat other horoscopes.

It is really important to look towards the horoscope of both the people in both terms whether it is arranged marriage or whether it is a love marriage.

Here are some astrological perceptions towards both types of marriage through which you can get to know about which sort of marriage is suitable for you.

If you are taking consultation from a Vedic astrologer then you will get to know about that the astrologer will going to study about the various planets and houses in the marriage horoscope only after that he can provide you the proper marriage prediction.

Out of the 12 houses, the seventh house is studied and analyzed for marriage. The 7th house is the house of partnership, be it a life partner or a business partner.

If we talk about the male horoscope then the planet Venus gives marriage whereas in the case of female horoscope Jupiter planet gives the marriage.

If you want to know about the love marriage you should study the seventh house and its lord.i

The influence or positioning of different planets like Venus, Mars or moon is over the 7th house then it will going to give you the benefit to marry your chosen partner.

If the lord of the 7th house makes a good relationship with the above planets then there may be a chance that you will be going to marry your lover.

To get to know about the arranged marriage then and the 7th house 7th lord Venus for a male is responsible and mass for females is responsible. If both the planets are powerful and well placed then you may get to have arranged marriage.

If the lords of the 2nd, 7th, 11th houses are connected with the Sun or Moon then and you will surely have an arranged marriage which is the partner chosen by your parents.

To know more about marriage and after marriage information about your partner and your relationship you can also learn Vedic astrology.

The Institute of Vedic astrology is here to help you to provide you online distance learning course in Vedic astrology through which you can also so get to know about your marriage and can help others also.
Search
Recent Post
Monthly Archive