Learning Vedic Astrology Step By Step For Beginners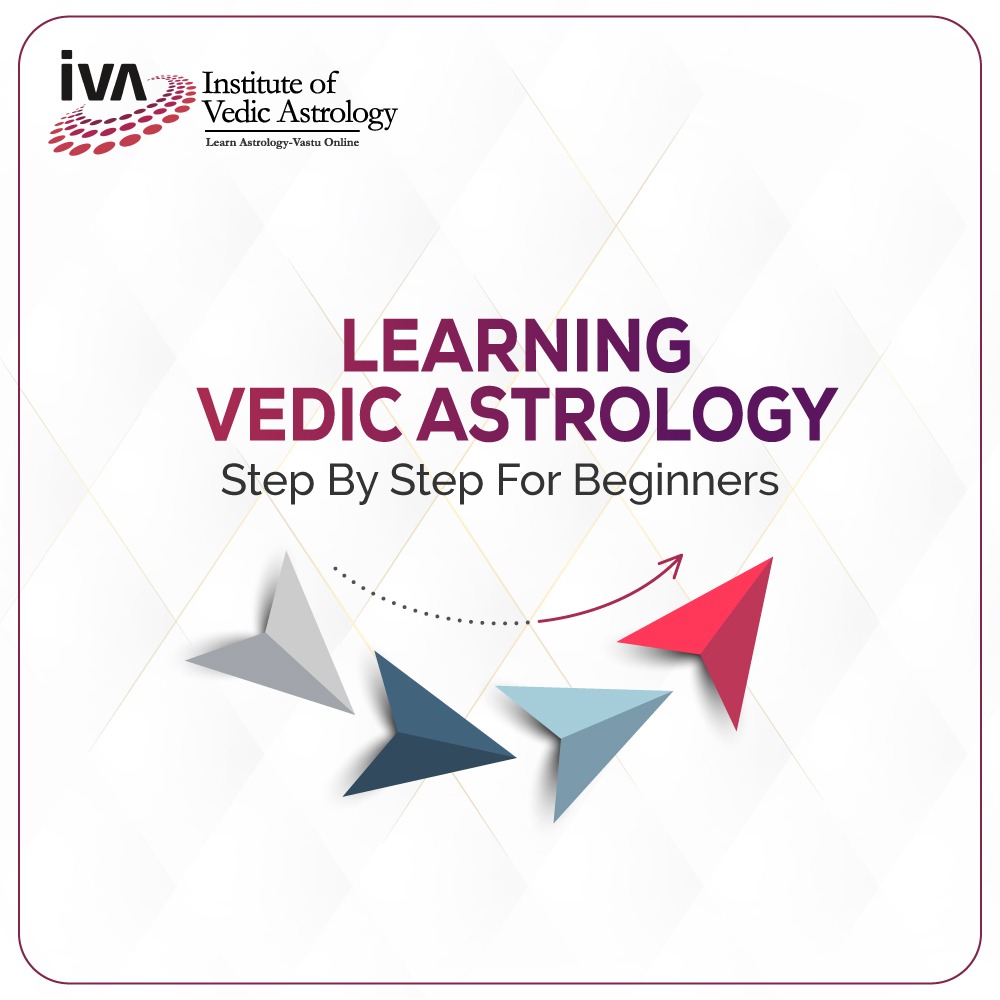 By Institute Of Vedic Astrology
Aug 18 2021
Astrology as an art and science has fascinated many people. Talking particularly about the Indian roots in Astrology, Vedic Astrology holds a very important place in the cosmic world. It traces its roots in the ancient scripts of our Vedas, which are highly revered till date. It stands on the position of the planets, stars and their influence on people's lives. The proximity to real-life stances makes it even more enticing, so much so that people learn it from experts.
Considering the changed norms in terms of courses and the rage of online courses, even Astrology is not left behind. If you are one of those people whose interest in this field moves to the next level, here is something for you, a systematically designed Vedic Astrology course. Out of all the courses available, one from IVA is indeed the one suitable for you even if you compare the best Astrology courses.
1. Knowing If You Were Meant For This
Vedic Astrology is more inclined towards spirituality, so if one wishes to learn this skill, it would also require one to be spiritually inclined. Even if you are beginning in this field, you may learn the tricks of the trade, but it becomes more than just those calculations. The suggestions on the basis of your calculations bear a huge responsibility of improving someone's future. So apart from the expert advice that you shall receive during your course, there are a few elements that you need to imbibe as a practitioner of this art.
a. A sense of intuition
b. Unbiasedness
c. Awareness
2. Vedic Astrology Course at IVA
Apart from these, the Vedic Astrology courses at IVA are designed in a well-structured manner. Every course clearly specifies the levels, the course material, exams, study material and stuff. This helps the beginners to know clearly what they are learning and how.
Talking about trainers at IVA, they are highly adept at their craft and over the years of experience, they are well-aware of a multitude of things. So they will ensure that actual experiential learning of this amazing art & science happens.
3. Dive Deep Into The Cosmic World
Once the above two aspects are clear, you are all set to learn Vedic Astrology in a sequential manner. Firstly, you begin with knowing the various signs and symbols of zodiac signs, planets, and anything that's required for the calculations. Secondly, you move to comprehend the planetary positions and various planetary aspects. Next up lies the astrological houses, their numbers. Immerse yourself in understanding these houses, their influence on each other and the nuances. It is this deep understanding that can help shape your suggestions. Lastly comes interpreting the birth chart, which would test your understanding in the areas mentioned above.
With practice and guidance, one can easily get to learn Vedic Astrology.
Learning and practicing Vedic Astrology will surely happen with time once you are under the right guidance. Explore various courses available in Astrology and allied subjects at the comfort of your home to turn your fascination into a skill. Join our Vedic Astrology and KP Astrology Course for the best outcome.
For complete information on all the courses available from beginner to advance level, you can visit our website: - https://www.ivaindia.com
Or talk to our experts for more details!
Call us at (Toll-Free India): 1800-212-1184
USA (International Toll Free): +1 206 4523451
‍
Search
Recent Post
Monthly Archive