Influence of Crystals on Children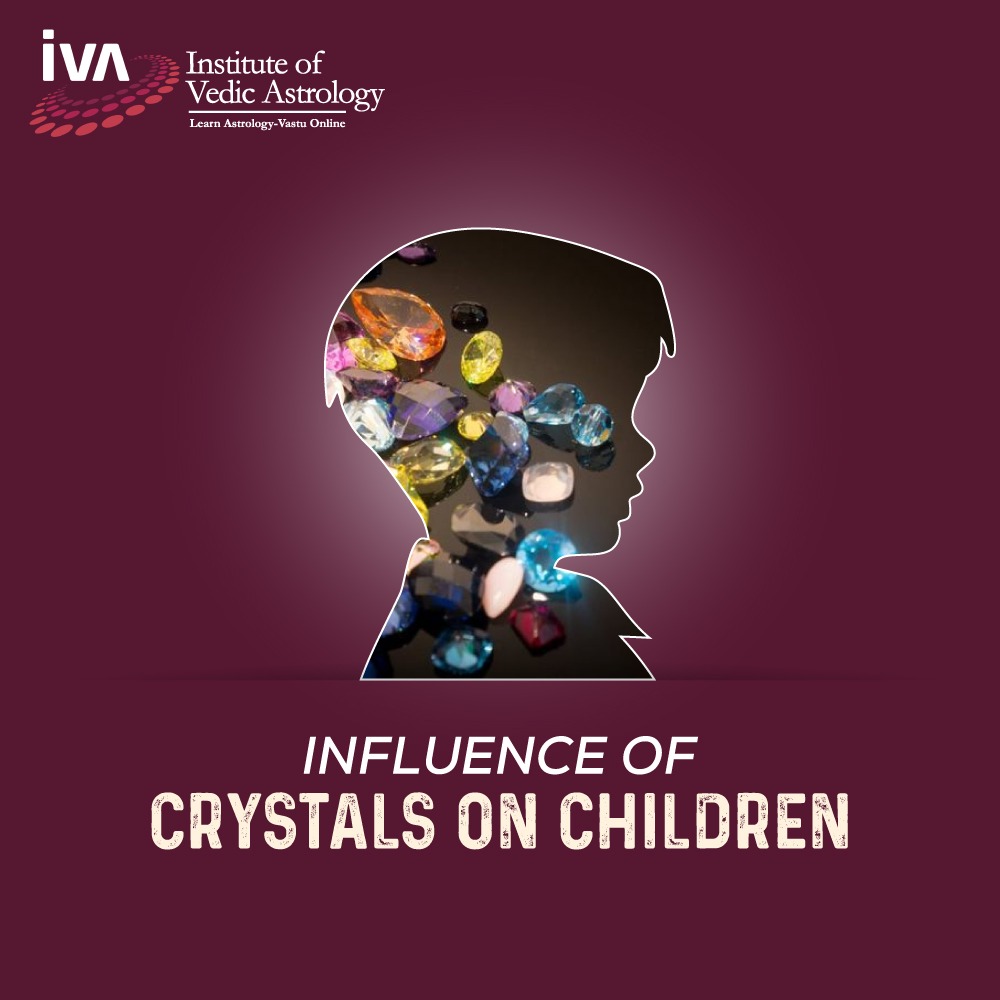 By Institute Of Vedic Astrology
Sep 16 2021
Childhood years are the most important years in everyone's life. These are the formative years where one creates their own path and moves forward in life. Children need a guiding light to move forward, and gemstones are the lucky charm that acts as the guiding angel.
From education to developing a good personality is largely based on these initial years, and hence gemstones are not only effective for adults but significantly benefit children too. Gemstones' act as the guiding light driving the children in the right direction from the beginning.
Gemstones can have a great influence on children. Adults usually overlook the small things which can impact the child. Let us have a look at some of the positive impacts of healing stones on them.
‍
Improves concentration
The most common issue which children face is lack of concentration. This impacts their studies and other aspects of life as well. Gemstones can be beneficial for clearing mental confusion and help to concentrate better. Children are lost in their own world, and these sparkling stones can help them focus on reality.
‍
Boosts self-esteem
Low self-esteem can have a devastating impact on a child's future, and gemstones can help them overcome low self-esteem. They promote self-security and self-love, which also helps to build a good character and a great personality. They enhance the love between the parents and the child.
‍
Develops good communication
Children are usually shy and timid by nature which can create obstacles for them in the future. Effective communication is necessary for better growth and a bright future. Gemstones can be useful for peaceful and confident communication. They promote courage to speak, which will also help to improve their personality.
‍
Provides leadership qualities
A child needs to have leadership qualities to perform well in the future and life. Shy and timid nature suppresses leadership qualities, and this is where gemstones help them to overcome these traits and build a strong character. Stones help them to become active and take the initiative on their own.
‍
Grants emotional balance
Kids are emotionally sensitive and often need a support system to ensure their feelings do not get hurt. To make them independent, you need to make them emotionally balanced, which could be achieved by certain gemstones. Emotional misbalance can put a brake on their growth which could be easily lifted with the help of the right stones.
‍
It keeps the negative emotions away
Nightmares and emotional traumas can build negative energy around the kids. This negative energy can be reduced by the use of the right gemstones keeping them empowered and confident. Constant negative emotions can lead the children in the wrong direction and can hamper their future and relations. Gemstones can keep all these negative emotions away from the children and harbour positive energy.
‍
Gemstones, especially for kids, can do wonders. You can contact our specialists from the Institute of Vedic Astrology (IVA India) and discuss the courses on Gems and Crystal Healing Therapy we provide for a positive impact on your children. We provide a specialization course for Gemstones and Crystals Healing Therapy which can help you as well as people around you. Hurry up and contact our specialist. See the magic it does to your children.
For complete details of all the courses available, please visit our website: - https://www.ivaindia.com
Or Call Us at (Toll-free India): 1800-212-1184
USA (International Toll-free): +1 206 452 3451
‍
Search
Recent Post
Monthly Archive