How to learn Tarot Card reading for future prediction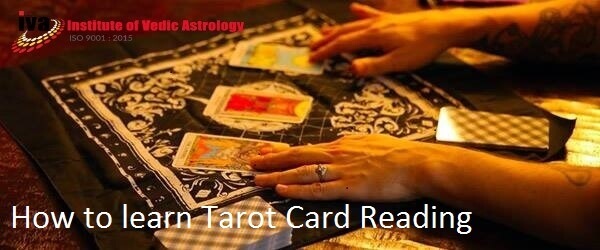 Tarot_Card

By Institute Of Vedic Astrology

Nov 09 2019

Tarot Card reading is getting popular in many countries of the world nowadays including in India also. Many people believe in the effects of Tarot Card reading. Tarot Card reading is the form of divination which means working with the divine or with your higher self.

It is a deep psychological guide to self-empowerment as imaged through 78 symbolic cards. Those cards of tarot include deep and hidden meaning inside it.

What is Tarot Card?

Tarot Cards are basically originated in Italy where rich people were used to play the game with Tarot Cards which was named "Tarocchi". Later those cards were used to tell the future and the fortune of the person.

The Tarot Card includes 22 major Arcana and 56 minor Arcana cards which holds some symbols, pictures and meanings in it and which help the person to get the insights of their life through the meaning of the card.

Many people are worried about their future, life, career, job, wealth, relationship, etc for which

Tarot Cardcan also be used to choose the right path in life.

To maintain your life with peace and comfort you can go for Tarot Card reading which will help you to get insights into your future, choose the right path and decisions in your life.

Why Tarot Card Reading?

Confusion in life creates conflicts and misunderstanding in relationships and also depression or tension in official / personal life. Through Tarot Card reading you can get to know about your past deeds, present life and future events and get the right answers to your questions.
It will help you to get connected with your life in a spiritual as well as psychological way. It will provide you the guidelines for your future.
It will help you to connect with your soul and spiritual energies.
The Tarot Card helps you to tell your fortune and misfortune.
It will help you to choose the right career and life path.
It will help you to maintain and control your life, after knowing the readings according to your life you can welcome every upcoming situation of life.
After learning Tarot Card, you can start your part-time career as a Tarot Card reader.
Where to learn Tarot Card Reading?
There are very few platforms where you will get the facility of learning Tarot Card reading.
Institute of Vedic Astrology is the best institute for learning Tarot Cards online with the best study material and experts of the institute.
Institute of Vedic Astrology has now introduced an online video course of Tarot Card, where you will get the best online study experience like a live Tarot Card classroom by the expert itself. You can learn Tarot Cards from online video courses and correspondence courses at your home with an online distance learning facility at the Institute of Vedic Astrology.
You will also get email support at the time of doubt or problem. The language used in our study material and video lectures are very easy to understand by any person as we have used very simple and straight language.
If you wish to learn Tarot Cardreading & become an expert Tarot Card reader then you must learn the process until the end of all the cards to get the best knowledge about it.
Join our institute for best quality and interesting learning experience.
Search
Recent Post
Monthly Archive