How to learn Feng Shui at home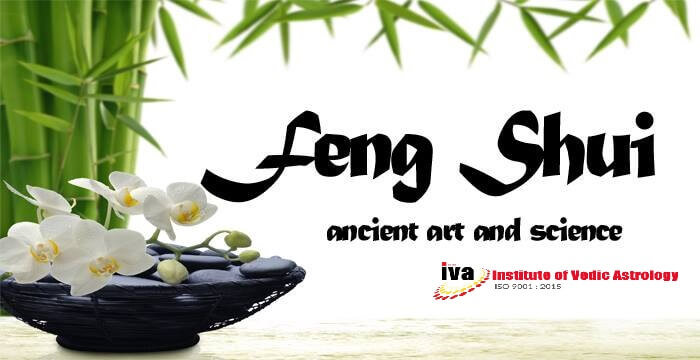 Feng_Shui

By Institute Of Vedic Astrology

Nov 06 2019

Before you learn anything you should get to know about it in a formal way so that you have a basic idea about the subject.

What is Feng Shui ?

For many people, this word is new and interesting, mostly for the Indians. So, let's get an idea about this term. In English Feng Shui means 'Wind-Water'. Feng Shui is a Chinese ancient art and science of placement which deals with nature and energy in the house for humans in a favorable and beneficial manner. The experts of Feng Shui claim that a positive and auspicious environment in our home can be created only by following the easy rules of Feng Shui.

Feng Shui is a Chinese system of designing buildings, homes, offices and space arrangement according to special rules which are related to about the flow of energy, which aimed to achieve harmony with the surroundings, because according to Chinese Mythology a system of spiritual energies, both good and evil are present in natural features of environment.

Nowadays, many people around the world follow and believe in Feng Shui, because it has given them true results in their life after its application. The best place for learning Feng Shui in India and outside India is the Institute of Vedic Astrology. The institute will guide you throughout the course period and help you to become an expert in the field of feng shui.

Benefits of learning Feng Shui-
It will help to generate positive flow in your house and harmonizes the environment.
Feng Shui helps to bring happiness and prosperity to the house.
It will make the environment of your house pure and refreshing.
If you are facing any kind of misery in your house or any sought of negative environment then you can apply Feng Shui principles to get rid of that.
It will help you to maintain the energy, related to water, light and air.
Feng Shui will help your family to get the negativity free environment and make their mind and soul positive.
You can also start your own career in Feng Shui by learning Feng Shui from IVA and will work professionally.
Subjects like Feng Shui are very interesting and easy learning which only includes some principles, tools and techniques which you have to apply at your home or living space. After applying those principles in construction, designing and decorating you can make your house positive and free from evil energies that are present in our nearer environment.
Many people love to learn new things only sitting at their homes because they don't want to go outside in any college or institute. Time and other schedule doesn't allow many people to learn different things in their life.
If you want to learn anything new you should always learn it from the beginning. Many people want to learn different and unique things in their life, so learning Feng Shui will make you unique and different from everyone.
Applying Feng Shui in the house is the new trend. Some people use Feng Shui in their house just because they like it some way and found it interesting but on the other hand, many people believe to make their house pure and positive.
Many people just apply Feng Shui only by listening to the people rather than knowing the uses and effects of that tool or system of Feng Shui. It is necessary to understand the concept behind it before using anything for the first time.
How to learn Feng Shui?
There are many options available to Learn Feng Shui at your home, with the help of the internet it had become very easy to learn anything only sitting at your home. Learning has now become very easy and convenient with various methods of learning.
The best way of learning is with the books and Institute of Vedic Astrology has the best available study material for you to learn fengshui with their easy language module. The modules are designed in such a manner that any person can understand it without any regular classes or teachers.
Institute of Vedic Astrology is here to offer you an online distance learning course in Feng Shui under the guidance of experts and professionals who are available to provide you with online email support at any time.
Learn Feng Shui with IVA and become an expert in the subject, with their professional Distance Learning Diploma Course. Now learning has become easy with IVA and their online distance learning courses.
Search
Recent Post
Monthly Archive