How to attract wealth with the help of Vastu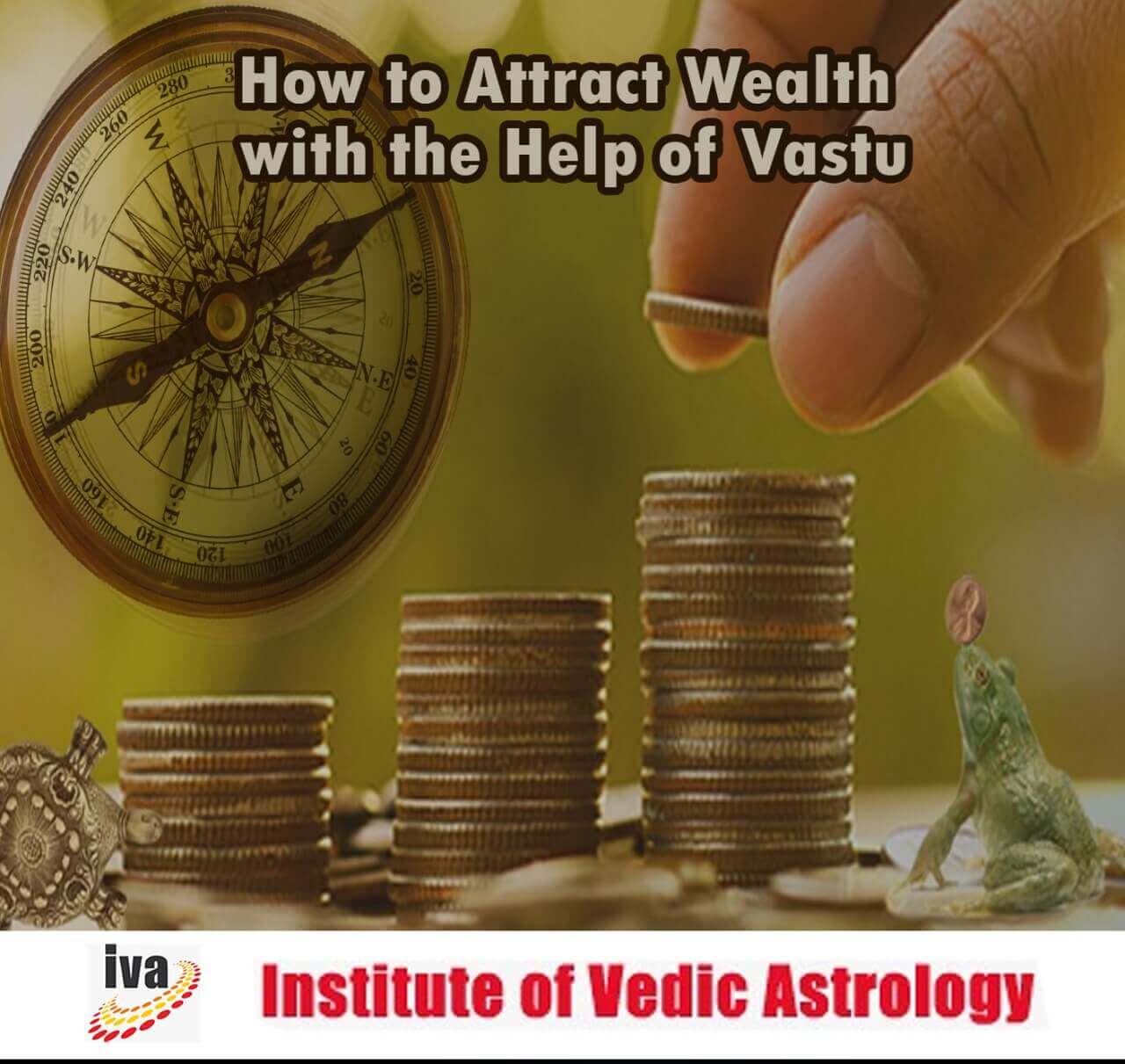 Vastu

By Institute of Vedic Astrology

May 11 2020

Money is the word that means a lot in the modern-day or it is one of the important things for survival on the planet. We all work hard to earn some respect or to be successful in our life but if we look closely at it, we find that all the things that we are doing are to earn more money or to create more wealth. Some of us save it into bank accounts or some keep it in their locker in the almirah of the house but we all are saving it because it means a lot and without sufficient money, it is very difficult to live a happy and prosperous life. But it's not only about working hard or doing more jobs to earn more money perhaps it also depends on what environment we are living in or working. Also, in which direction we are putting our money both at the house as well as the workplace. Indian houses are made according to the Vastu guidelines to bring proper wealth or money into the house and to welcome proper wealth or money into the house, our house should welcome the positive energies that bring prosperity and wisdom into our life. We might see some people that usually become rich without doing any type of struggle or hard work. No doubt that hard work is the key to success but we call them lucky and think that it is in their destiny. The answer is no if we observe closely to their lifestyle like how they live or how they work we get to know that their houses are completely made according to the Vastu norms and they believe in Vastu more than us. They pay attention to each small thing because that's what Vastu is all about placing the right thing in the right direction to follow positive energy. In this article, we will share some important tips on conducting wealth with the help of Vastu.

Some important tips to welcome wealth in the house with the help of Vastu.

Welcome the wealth-

Money enters the house to the entrance so the first thing to bring wealth into our life is to always clean the entrance doors and keep it neat and nice. Hanging a bell or wind chime near the entrance door will attract more money to the house. Also, try to make it shine in the evening time with a candle or lamp that will attract wisdom and prosperity into our life.

Almirah and cash drawer-

The place of almirah and cash drawer is very crucial from the aspect of financial gain. A wrong place of almirah will cause unwanted loss of money from the house and also it becomes very difficult to save money. The direction of the almirah should be close to the southwest wall and the doors should be open in the north direction as it is the direction of lord kuber which is also known as the lord of wealth.

Water leakages-

Water is one of the five elements of Vastu. So, it becomes very important to keep it in mind that there are no water leakages in the house. Water leakages result in losing money and if we live in a house where water leakage continues then money will never rest in our life because the water never rests. It always flows with the direction.

Money plant-

Money grows on plants and placing a money plant into the house will really help in gaining wealth. If we place a money plant near the window and feed it properly then as it grows more, our wealth will also grow and never cause any type of money shortage into the house.

Want to learn more about it...

If you want to know more interesting facts about gaining wealth with the help of Vastu then keep updated with our blogs and articles. If you want to learn Vastu Shastra, you can learn it from the best platform THE INSTITUTE OF VEDIC ASTROLOGY, INDORE. The institute is best known for its online distance learning courses. You can also contact us on our website.
Search
Recent Post
Monthly Archive