Feng Shui for your Garden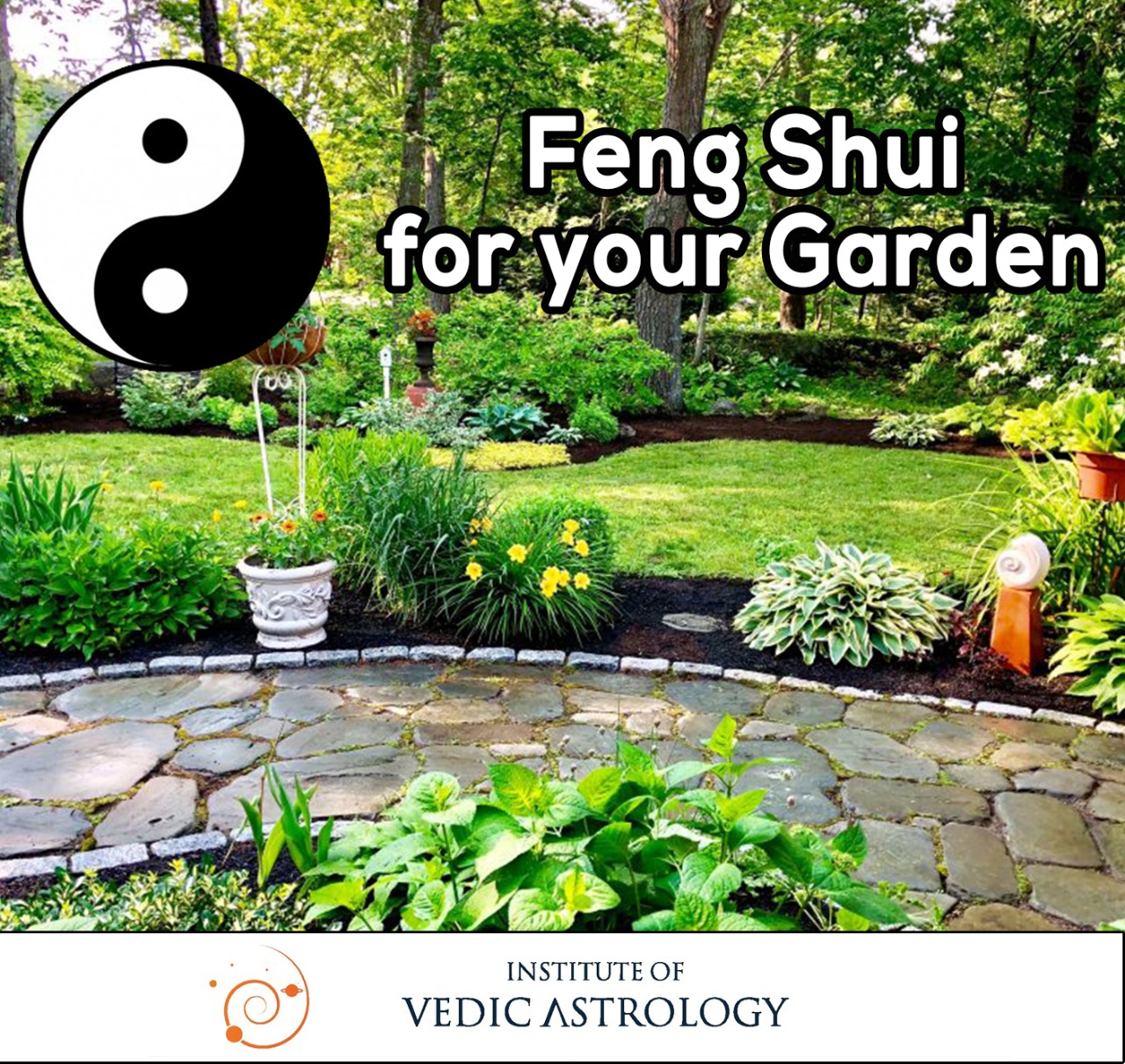 By Institute Of Vedic Astrology
Nov 20 2020
A garden can be the most beautiful place in your house if it is well maintained and properly managed. A garden is a place that is full of creativity and beauty on the same hand. If you have a big house and a proper space in the outside area of your house then it is the best option to use Feng Shui garden décor to create a useful and beautiful part of the house and if you do not have very big enough space outside your house you can create a Feng Shui mini garden to put different kinds of flowers and Feng Shui garden plants in that particular area of the outer house. It becomes important to surround yourself with positivity and good airflow through different kinds of flowers and plants around you. Decorating your garden using Feng Shui will bring positivity to your life.
With the help of Feng Shui, you can easily create a better environment in your garden and a proper landscape design in the bigger area of the outside portion of the house.
There's no other good option than creating a garden or a landscape outside your house if you have a big and brought space in the outer section. Many people love nature and the greenery around them so feng shui can suggest proper landscape design which can create a peaceful and serene place to have the proper flow of Chi according to Feng Shui.
Chi is the positive energy in the language of Feng Shui.
Feng shui works with the beauty of nature and enhances all the elements such as wood, water, metal, fire, and earth. The main goal of Feng Shui is to achieve balance in these elements with overall proper management in the garden.
How to Create Good Feng Shui in Your Garden
Design your garden using the ancient art of Feng Shui. It can be done for a tranquil place in nature that is inviting, relaxing, and energizing.
Use proper Feng Shui elements, proper arrangement of colors, and placement of each object for a plant which can balance the harmony you want to create.
Another important aspect is the Feng Shui garden map. Bagua Map is your energy map of Feng Shui. An excellent Bagua map can be used for your garden site plan.
Always try to create chi energy to flow through your garden when this energy flows freely in your garden it will tune with nature and provide you with the beneficial effects of positive energy.
Colors place a very important role in the Fengshui Garden. As every color has its vibrations and positivity inside it can convert your garden into a pleasurable place which can reflect the positive healing energy towards you. Always try to choose those color which can enhance your mood and energy level. Colors like bright yellow, purple or white can increase the energy level because these are wonderful Feng Shui garden colors.
Plant different Feng Shui plants in your garden to create a good positive aura in your garden. Plants like bamboo, money plant, money tree (Pachira Aquatica), spider plant, etc., are some beneficial feng shui plants which can be planted anywhere in your house in outside area as well as inside of your house with proper sunlight.
If you want to know more about Feng Shui and its related tips you can follow our other blogs and also our Facebook page. You can learn Feng Shui through an online distance learning course which is specially designed by the Feng Shui experts of the Institute of Vedic Astrology. You will get the easy and authentic study material which will help you to know deep and important facts about the subject which will turn you into a Feng Shui expert.
Search
Recent Post
Monthly Archive