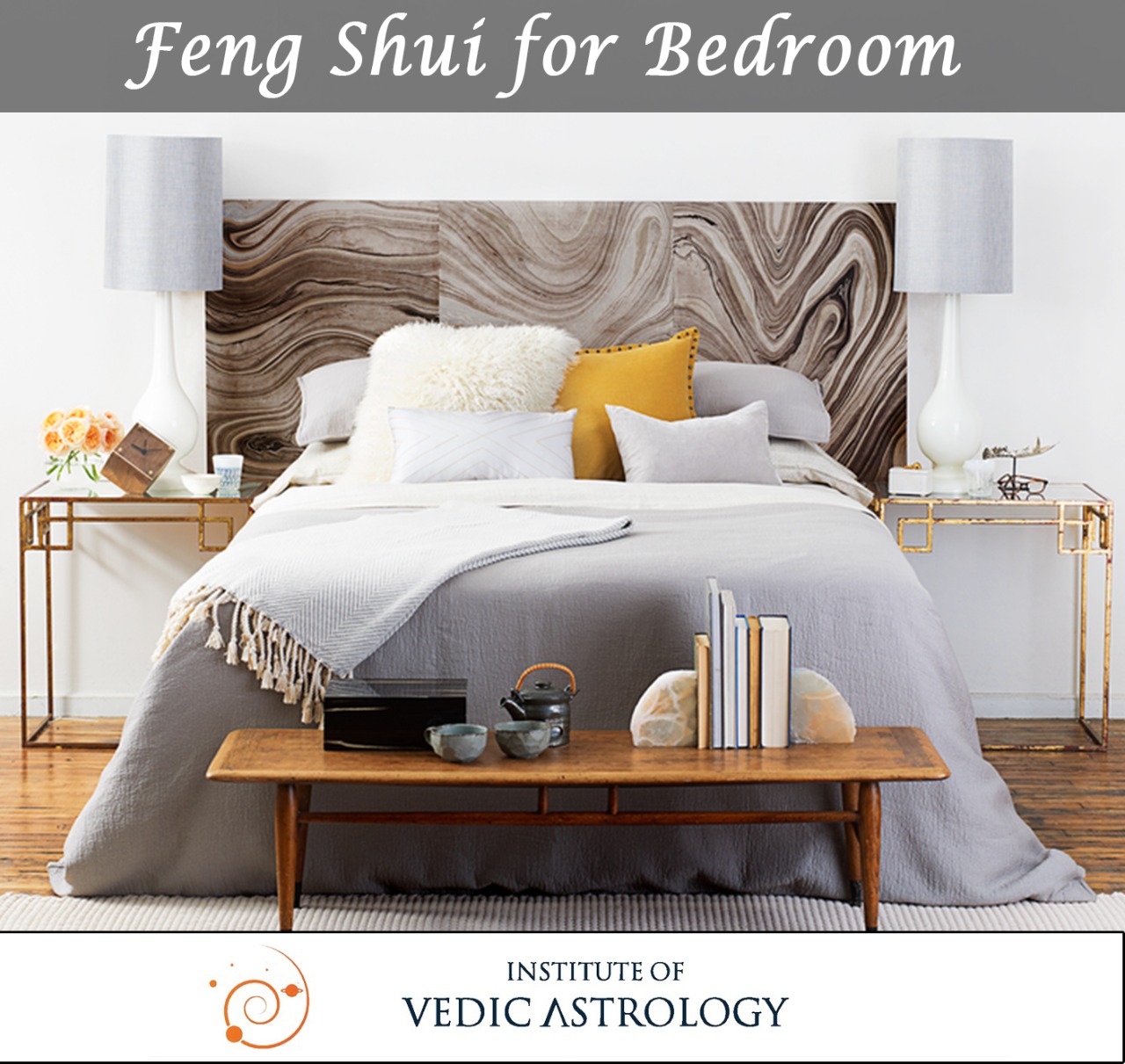 By Institute Of Vedic Astrology
Dec 04 2020
A bedroom is a place where a person spends his time resting and sleeping. It is a place where a person tries to take a rest and a good sleep to get energized for the next day's hard work. So, the bedroom should be the place where a person should get a good environment so that he can and have a good sleep and comfort while he is spending time in his bedroom.
According to Feng Shui, there are some important tips which you can follow in your bedroom so that you can sleep peacefully in your bedroom and create good mental peace and harmony in your house. One should always prefer a good environment in his bedroom so that he can easily relax his mind and try to get good energy from the surroundings of the bedroom.
Here we are going to share some easy Feng Shui tips for how to feng shui your bedroom which you can follow in your house through which you can get a good decoration as well as proper harmony in your bedroom.
You can craft a scenery background in your bedroom so that you can get a good environment that is energizing and vibrant throughout the day.

According to Feng Shui, the position of a bed should be diagonal from the door. When you are lying in your bed you should be able to see the door without being right in the line.

You can put different pictures and win a chance in your bedroom which can create a good environment in your bedroom. It can create a good mind gesture so that you can live there peacefully and have a peaceful sleep at night.

As per Feng Shui, bedroom colors are very important for sleep and love life. Natural light in your bedroom can create a good vibrant shade in your walls which will enhance the color of your walls and make it look prettier.

You can put different kinds of decorative items like laughing Buddha, dragon, and water element in your bedroom. this can create a harmonious and moment in your bedroom and make your mind peaceful and relaxed.

You should not put a television or extra electronic equipment in your bedroom as it can create difficulty in falling asleep at the night. bedroom without television has peaceful and harmonious for the person living there.

Try not to put extra material under your bed this can create a negative environment in your mind.
If you want to know more about Feng Shui for your house you can also learn Feng Shui from the Institute of Vedic astrology through its online distance learning course in English and Hindi language while sitting at your home and become an expert of Feng Shui.
Search
Recent Post
Monthly Archive