6 Tips to Make a Prominent Career in Vedic Astrology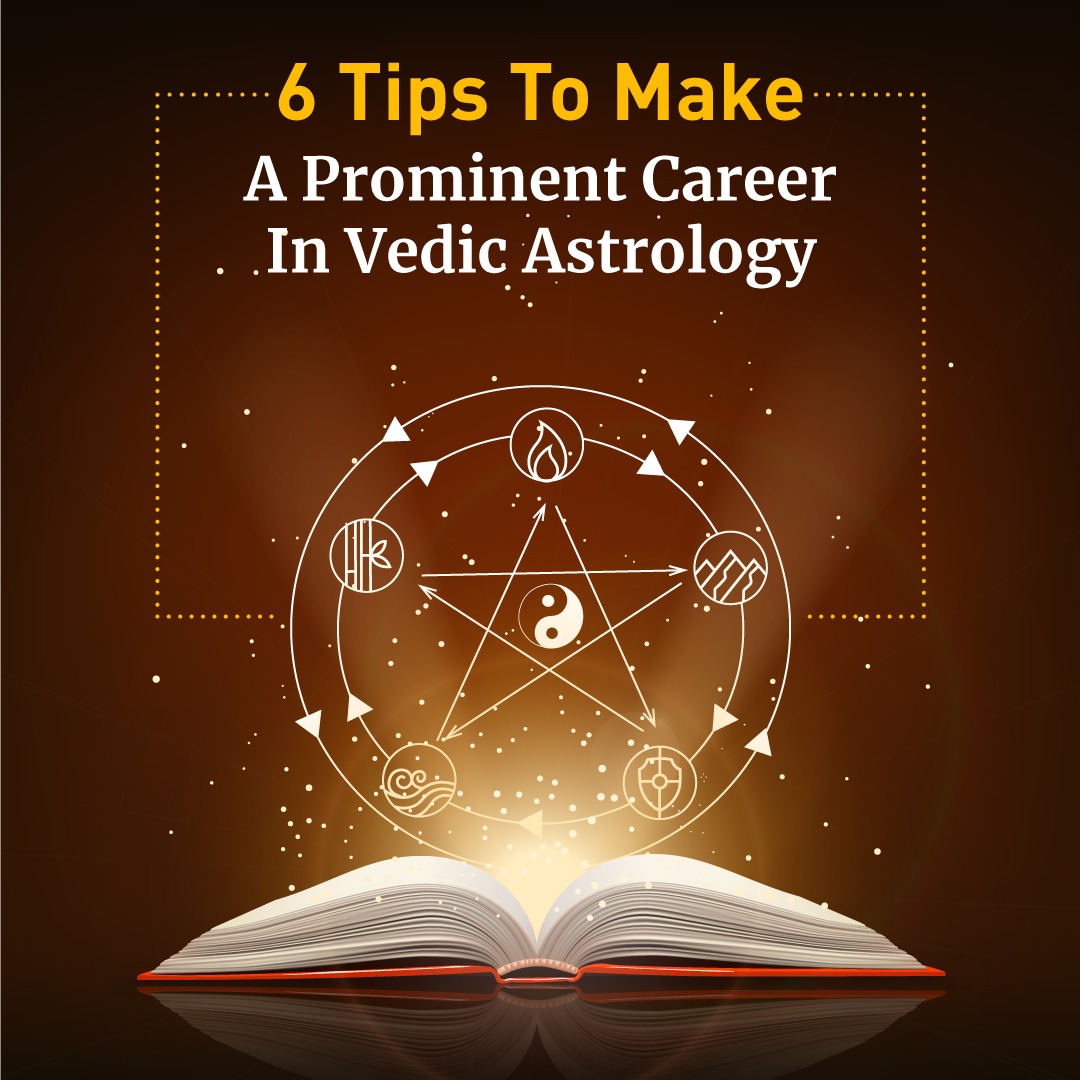 By Institute Of Vedic Astrology
May 14 2021
Astrology has been apart of our culture and tradition for ages. Nobody can map out the exact period when humans started studying the stars and planets. Hence, it is believed that astrology may be as old as the time itself.
The truth is, astrology is intertwined in our past, present and future. This ancient science is not restricted by the bounds of religion, nationality, race or gender. Its impact and importance are equal in everybody's life, despite their beliefs or opinions on it.
Understanding this complex yet divine art is surely not everyone's cup of tea. But those fascinated by the cosmos and its impact on our lives can make a career out of astrology. But they must go through a certain path to become a competent astrologer. Here are 6tips and traits to make a prominent career in Astrology.
1. Find your Intent
To study Astrology, one has to be clear with one's intent.
It all comes down to this - Why do you want to become an astrologer?
Is it because you are fascinated by the celestial movements, or is it because you want to understand art that goes beyond futile human comprehension? Do you want to become an astrologer because you wish to help society, or are you here simply for the monetary benefits?
Needless to say, to become a successful astrologer, you need to rise above the greedy benefits and focus on helping society with your knowledge and skills. Only then can you truly understand astrology in all its glory.
2. Learn from the Right Source
Astrological knowledge might seem obscure, but in reality, it is rather more about logical reasoning and applying the right knowledge than anything else. This field is highly dynamic and growing. Therefore, you must keep yourself updated with new studies on planet congestions and effects to provide the ideal solution.
To study this ancient science, it is of utmost importance to find reliable sources and guidance. We at Institute of Vedic Astrology, aim to deliver high-quality training in Vedic sciences and implement modern teaching techniques to create the best learning atmosphere for our students.
3. Be a Good Listener
A good astrologer must possess the quality of being calm and composed in every situation. A deeper understanding of astrology also brings you closer to spirituality. That is why any astrologer worth their salt should be a good listener, and above all, an empath. Only then can they approach a problem in the most optimum way.
4. Gain Certified Knowledge
It is important to be a certified astrologer from a reputable institute to move ahead in Astrology. Not only it increases your credibility but also opens new opportunities to meet the pioneers of astrology. Under their guidance, you can explore your interest and gain a better insight into more profound subjects of Astrology.
To truly master astrology, it is necessary to practice under the guidance of other experts in the field. Therefore, one should practice and learn under the guidance of other senior astrologers. We at Institute of Vedic Astrology Provide Certified Diploma and Professional Diploma Courses, get in touch with us to know more.
5. Focus on Offering Solutions
The goal of astrology is not only to predict the future or talk about the past but to offer solutions to clients. Of course, to provide genuine solutions, an astrologer should also be well versed with the remedies which can pacify the negative impact of planetary movements.
You should always provide clear and direct solutions with necessary precautions to your clients.
6. Make Ethics Your Priority
Far often, people approach astrologers, especially when facing the adversities of life.
Therefore, an astrologer must refrain from exploiting the already vulnerable client.
A true astrologer makes efforts in understanding the client, their state of mind and offer clear and direct solutions.
Staying firm on your ethics and remaining true to the real essence of Astrology will help you build a reputable image and gain your client's trust.
Astrology, despite being an ancient science, is still relatively ill-defined when it comes to teaching. Therefore, we at IVA India are determined to pass on our knowledge to our students in the best possible way, using a practical and modern form of teaching techniques.
Search
Recent Post
Monthly Archive