5 Reasons Why Astrology can be Learnt from Home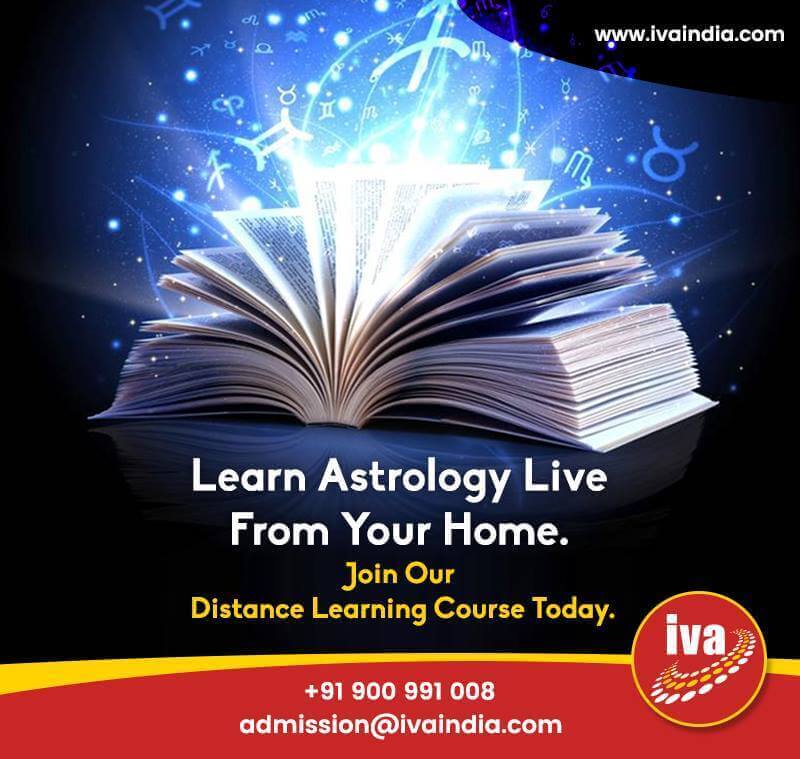 Astrology

By Institute Of Vedic Astrology

May 14 2019

Even though some wrongly categorize Astrology as being an occult science, it is strongly founded on technical and mathematical foundations. While the science of astrology makes predictions through certain methods, the several methods that exist are large in number and can be divided into different categories. Vedic Astrology is a vast area of study, which has its origins right back to ancient times where the sages had further divided it into many categories. When it comes to Astrology College, there is no better place than the Institute of Vedic Astrology which offers internationally acclaimed training in this powerful subject. The Institute of Vedic astrology reviews have indicated that it is the best place to learn all the aspects of astrology in detail.

1. Learning astrology at home enables faster learning

Truly understanding the purpose of astrology means to embark on a journey of self-awareness and self-discovery. It is an effortless way to integrate various components of ourselves and understand the nature of our actions and the motivation behind them. After one Learns Astrology he/she will be able to comprehend themselves and the people around them to a much greater extent. While astrology charts will not make anyone do things, or change their mannerisms, it will, however, give one a bird's eye view of their interpretation of events that transpire. The primary objective of astrology is to help one be a better person by identifying their weaknesses and working on them to turn them into strengths. It will also help a person to enhance and live up to the full potential of his/her natural talents and propensities. It is always advisable for people to learn astrology online.

2. Learning astrology at home just makes sense

Knowing how to read and interpret a natal chart can transform a person's life. Once one discovers how to decode celestial events, the obtained wisdom and insight would be beneficial for them. The impact of the lines and symbols forming the astrological chart shows us the sequential patterns in terms of the order of universe and how it affects us in our daily lives. Astrology can reveal a person's character and even their psychological makeup. It will also unlock one's spiritual path and the qualities a person will be required to develop. Furthermore, It shows the undesirable character traits that one will need to unlearn. Some of the best astrology online training courses will help people gain a strong foothold in this science. The Institute of Vedic Astrology at https://www.ivaindia.com/ offers great courses for the same and they focus exclusively on astrological prediction.

3. Learning astrology at home just saves time!

Most people looking to learn astrology won't realize the in-depth nature of it as a science along with the quantity and level of detail of the information it contains. This is a wrong perception and in reality, a person's astrological predilections are distinct echoes of a person. Even if two people are absolutely physically identical such as twins, they will still have marked differences in their astrological makeup. To conclude, Astrology offers highly accurate, personal and nuanced information including every single aspect of a person and his/her life. The only thing necessary is to know where to look and how to look.

4. Learning astrology at home gives access to the secrets of Learning Astrology at one's own pace

Most people will have questions regarding where to learn astrology and how to do so. The accurate prediction that has been covered by Astrology has earned a considerable amount of trust in people. But such well-earned trust is sometimes marred by spurious practitioners of astrology giving out erroneous predictions. These toxic astrologers have negatively impacted the reputation of astrology. But, when this science is understood properly, it can enhance one's life by opening up infinite possibilities. This is made possible by knowing everything necessary about life events, well in advance. The online course offered by the Institute of Vedic Astrology is excellent and can be accessed at this URL - https://www.ivaindia.com/courses/astrology-correspondence-coureses-online-india/. It has to be remembered that the Institute of Vedic Astrology specializes in astrological prediction and its application in everyday life.

5. Learning astrology at home will facilitate practice with Charts of Family & Friends

After one has gotten down the fundamental mechanics of his/her own chart, they can begin to collect interpretations and pursue their transits daily. The same process can be followed regarding the charts of close friends and family members. Then, one can make detailed observations and collect empirical data. After completing this process, one should be able to observe and collate how explanations in the books will fit into the existing reality of every person's life. They can also track transits and observe the results of certain configurations in their chart. To truly gain mastery over astrology, one can take up a post-graduate diploma course in Vedic Astrology The learning practices at IVA are holistic and will ensure that you will master the art and science of astrological prediction to the minute detail.
Search
Recent Post
Monthly Archive