Learn Gems and Crystal Therapy Course from the Best Distance Learning School in India and USA
Enroll today and master the science of Gems and Crystal Therapy through our comprehensive and systematic online distance learning course in Gems and Crystal Therapy
What is Gems and Crystal Therapy?
Gems and Crystals possess an inexhaustible treasure of healing and empowerment for human beings. If one knows how to program them then they can be more productive and result-oriented. Programming a crystal is a conscious practice that requires proper knowledge and the technique. Crystals are capable of storing, reflecting and channelising pure light and color in numerous healing ways. They can be charged, activated and programmed as per requirement. Gems and crystals prove to be one of the best healing tools available for human. Gems and Crystals act like catalysts in conducting energy. They have an affinity to human spirit by creating spiritual links when they are worn or hold.
Objective:
Objective of Institute of Vedic Astrology is to impart deep insights and knowledge on various aspects of Gems and Crystal Therapy in simple and easy-to-understand language through our distance learning. So, we offer comprehensive and organized study material to Gems and Crystal Therapy for beginners to advance learners.
Institute of Vedic Astrology introduces most Comprehensive Online Course on Gems Therapy, Crystal Healing and Rudraksh Uses 
Join Course Now
How can I Learn Gems and Crystal Therapy from Institute of Vedic Astrology (IVA)?
Learn Gems and Crystal Therapy from the convenience of your home. Institute of Vedic Astrology brings learning Gems and Crystal Therapy Online Training Course for beginners (to advanced level) in very easy method.
Course Options
Difference between Diploma and Professional Diploma Course
Features
Diploma Course
Professional Diploma Course
Duration
6 Months
1 Year
Proficiency
Beginner
Beginner + Advance
Modules (Study Material)
6 (Module 1 to 6)
12 (Module 1 to 12)
Eligibility
10+2 or 18 Years of age
10+2 or 18 Years of age
Specialisation
Not Applicable
Choose 1 Free
Orientation Program
Not Applicable
Yes
Cost Analysis
Costlier (₹ 10791. Upgrade to Professional Diploma & again pay ₹ 10791. Total ₹ 21582. Professional Diploma Direct Admission Fees ₹ 17809)
Economical. Save atleast ₹ 3774 + Benefit of ₹ 4602 (Specialisation & Orientation Course)
Course Complete Faster
Regular Track (Not Applicable to International Students)
1 Module per Month (All Study Material Sent in 6 Months)
1 Module per Month (All Study Material Sent in 12 Months)
Fast Track (For Lumpsum Payment ONLY) (Not Applicable to International Students)
3 Modules per Month (All Study Material Sent in 2 Months)
3 Modules per Month (All Study Material Sent in 4 Months)
Super-Fast Track (For Lumpsum Payment ONLY and International Students)
All Modules sent Together (All Study Material Sent within 7 working days of Admission)
All Modules sent Together with Specialisation and Orientation Program (All Study Material Sent within 7 working days of Admission)
Syllabus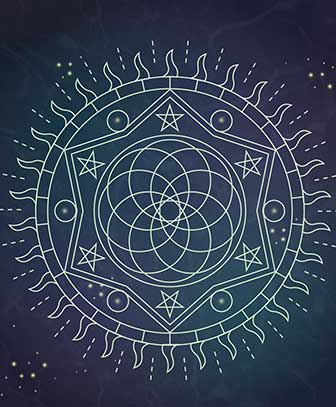 Module 1
Crystals and gems formations, properties, systems, nature of crystals, healing, jewellery, gifts, technology, spiritual development, programming, Therapy, prediction, Vastu, Feng Shui, attributes of crystal healer.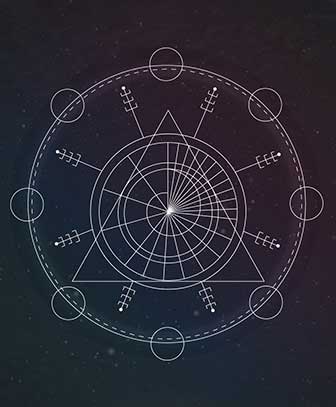 Module 2
Causes of disease, Energy healing, crystal cleansing methods, Crystal forms, Crystal types: clusters, laser-wands, geodes, slices, doughnuts, Earth-keeper, terminator, celestial, phantom, record-keeper, generator, tabular, teachers, crystal balls. Choosing, cleaning, programming, charging and activating.
Applications Guide 2

Inner Circle Paper 1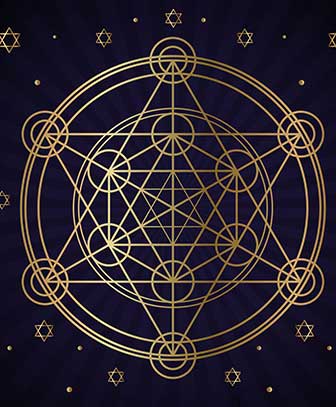 Module 3
The 9 Divine Planets and their Gems- Sun-Ruby, Moon-Pearl, Mars-Red Coral, Mercury-Emerald, Jupiter-Yellow Sapphire, Venus-Diamond, Saturn-Topaz, Rahu-Hessonite and Ketu-Cat's eye. Inspection and testing, healing, availability.
Applications Guide 3

Planet-Gems Reckoner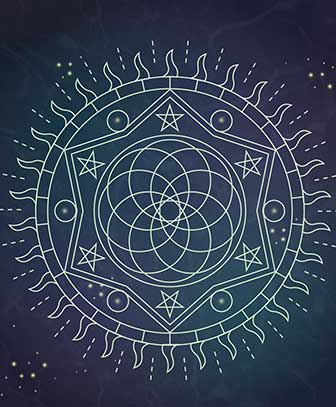 Module 4
Semi-Precious Stones (Crystals) : Physical properties, form, availability, use. Alexandrite, Agate, Amber, Aventurine, Aquamarine, Azurite, Beryl, Bloodstone, Calcite, Hawk's Eye, Chalcedony, Carnelian, Citrine, Chrysoprase, Dioptase, Epidote, Fluorite, Garnet, Hematite, etc.
Applications Guide 3

Inner Circle Paper 2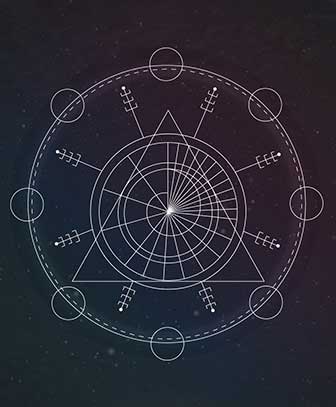 Module 5
Colour Crystals : Physical properties, form, availability, uses. Jade, Jasper, Kunzite, Lapiz Lazuli, Malachite, Moonstone, Opal, Obsidian, Peridot, Quartz, Sunstone, Tiger Eye, Tourmaline, Turquoise, Zircon, etc. Crystal Families : Quartz, Corundrum, Beryl, Chalcedony, Jadeite.
Applications Guide 5

Inner Circle Paper 3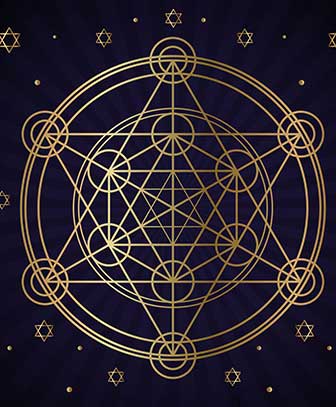 Module 6
Crystal Energy Healing, Layouts and Healing arrangements: Star of David, double star of David, Chakra layout, cluster layout, head and feet array. Self healing layouts.
Applications Guide 6

Project Layout Guide

Guide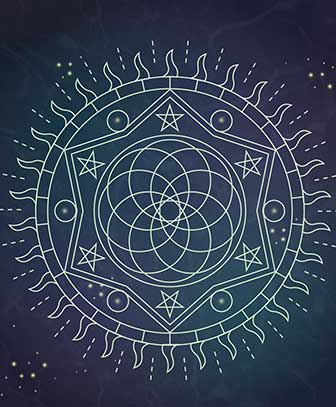 Module 7
Divination Methods : Gems and Crystals Tarots, Gems and their corresponding metals, Uses in Vastu and Astrology, directional healing, medicines, talisman and Gems lockets, Gems and Crystal jewellery.
Applications Guide 7

Inner Circle Paper 4

Crystal Healing Kit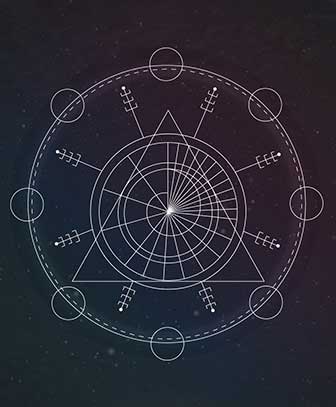 Module 8
Rudraksh Therapy, Rudraksh and their healing effects, Types of Rudraksh and their various faces like one, two, three, four, five, six, seven, eight, nine, ten, eleven, twelve, thirteen, fourteen, Gauri-Shankar and Trijugi Rudraksh.
Applications Guide 8

Illustration

Rudraksh Kit

Rudraksh Kit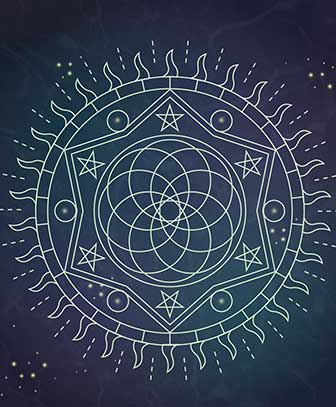 Module 9
Environmental Effects of plants, Environmental conscious designs, Plants and their properties, Uses; Useful Herbs, Useful trees for healing and remedial aspects
Applications Guide 9

Plants Reckoner

Examples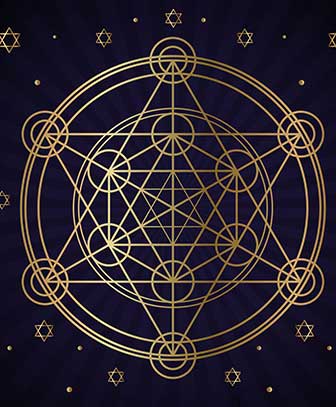 Module 10
Constellation, their Planet Lords and Deity, 4 Parts of each constellation, nature and basic life of native born in different parts of a Constellation, sets of solutions : the deity to worship for fast & effective results, gems & Crystal to wear, daana to give.
Applications Guide 10

Illustration

Inner Circle Paper 5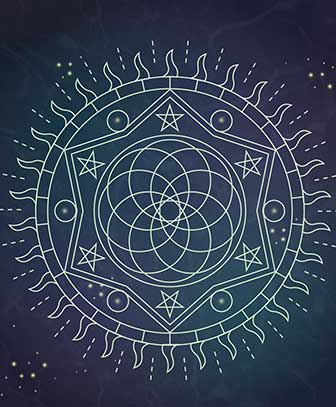 Module 11
Twenty Seven Constellation and their respective Crystals, Effect of people born in various constellations and how to use respective crystals for overall growth, Crystals as per Western Astrology. Practical and case studies.
Applications Guide 11

108 Combinations Constellation Reckoner

Professional Crystal Healing Guide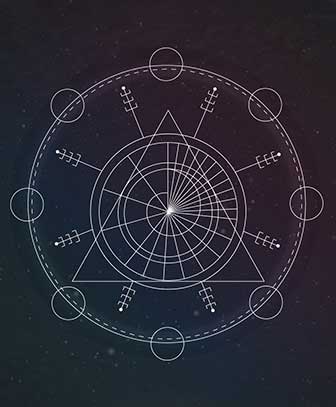 Module 12
Project. Practical applications of Gems and Crystals. Area-wise significance.
Ex 12

Answer 11 & 12

Project

Exam Paper

Orientation Program

Guidance for taking exams
SPECIALISATION Available ONLY with Professional Diploma Course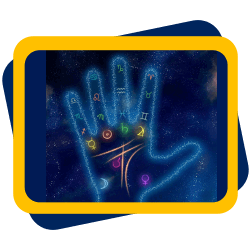 REMEDIES
The Planets and their relation to crystals and Gems, Uses of Gems & Crystals in Astrology, Astro-Crystal remedies. Basic Numbers and Crystal to wear. Other important uses.
Orientation Program for Professional Practice Available ONLY with Professional Diploma Course
Since no learning is complete unless it enables the student to earn as a professional, we have tried to ensure practical utility of these courses in terms of reasonable remuneration. What separates our students from that of conservative pundits is the sense of self marketing vis-à-vis the prevailing prejudices against Astrology and allied sciences. The institute offers a one month program free of cost to every student who successfully completes the Professional Diploma course. Thus, the leadership style that we develop is aimed at an instant manager who not only explains the wisdom of an Astronomical phenomenon but as someone who is adept at psycho-spiritual counseling.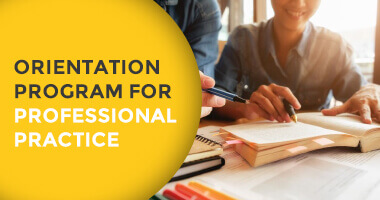 *Formula = Fees + 18% GST on Fees = Total Fees
Gems & Crystal Therapy + Specialisation
In Stock
Gems & Crystal Therapy + Specialisation
Advantages of Distance Learning Course:
The best and oldest method of learning
Exhaustive knowledge written in systematic and easy to understand approach
Learn from anywhere in the world; there are no geographical constraints
Complete the course at your pace; there are no time constraints
Self-explanatory study material with numerous real-life examples and case studies to give you practical knowledge of Gems and Crystal Therapy
Begin practicing Gems and Crystal Therapy soon after you finish the course.
Learn as a part-time course along with your college studies or professional work or business
Exams and Certifications:
A student needs to complete lessons given in the study material one by one. After completing study of course material, a final exam needs to be taken which is of objective nature. A student can take exams from 15 days to 5 years as per their choice and convenience. On successfully passing the examination a student gets a Certificate and a Marksheet.
TESTIMONIALS
It gives me immense pleasure to inform that I was thoroughly satisfied by the useful knowledge extended to me by your course. Needless to add that after completion of the course I am full of self confidence in my abilities. Best regards.
DR. SMRITI CHOURASIA
Korba (BAMS, SVD, PGDIV, PGDIG)


I did Vedic Vaastu and Numerlogy courses as a part time hobby. These course have given me a new way to my life. I have got good guidance and support that was unimaginable le. Whoever can learn these courses even has a hobby will have great impact on intellect and lifestyles. Thanks IVA team.
CA ASHWIN SETHI
Jabalpur (PGDIN, PGDIV)


The course is very exhaustive and nicely explained. I faced some problems in understanding few concepts which was solved by IVA experts immediately. Now I am gaining confidence in the subject. Would like to join Tarot Reading after completing this. Thanks IVA.
HEERAL CHHELAVDA
Ahmedabad (PGDIA)


I am an Engineer and self-employed professional. Learning Vedic Vastu Shastra from IVA had greatly helped me in my professional career. I recommend this course to all people related to construction. People who have Vastu related problem in their properties will also surely benefit from this.
ER. SUNIL KUMAR
Delhi (B.E. PGDIV)


मैं नि: संकोच यह कहना चाहूंगी कि IVA हर द़ृष्टि से एक आदर्श संस्थान है जिसमें छात्रों की कठिनाइयों का त्वरित हल किया जाता है। पाठ्यक्रम का अध्ययन कर मैं अंक शास्त्र को पार्ट टाईम के रूप में उपयोग कर धन एवं प्रतिष्ठा प्राप्त कर रही हूँ अब मैं हस्त रेखा शास्त्र का कोर्स संस्थान से कर रही हूँ और आशा करती हूँ कि यह मेरे कैरियर में चार चाँद लगा देगा।.
SMT. SIMMI LADIA
Varanasi (PGDIP, PGDIN)


Excellent courses. Excellent people. Excellent support. Gr8 learning experience., God Bless.
Ranbir Kaur Baidwan,
Patiala (PGDIV, PGDIA, PGDIK, PGDIG, PGDIF, PGDIN, PGDIT)


मैंने IVA से ज्योतिष में पोष्ट ग्रेजुएट डिप्लोमा की उपाधी प्राप्त की है। एक वर्ष कैसे बीत गया पता ही नहीं चला। पहले माड्यूल से ही दूसरे की प्रतिक्षा रहती थी। इसी संस्थान ने मुझे इस योग्य बना दिया है कि मैं अर्जित ज्ञान का सदुपयोग करते हुए शनै-शनै इस क्षेत्र में पेशेवर की तरह कार्य करने लगा हूँ।
Piyush Chiraniya,
Kolkata (PGDIA, PGDIV)


The astrology course was very informative and the practical, case studies and examples were well supported and taught in simplified user & friendly language. Staff were helpful. IBA definitely deserves ISO certification for its commitment to quality. I wish IVA the God speed.
N. Pramod Kumar,
Bangalore (PGDIA, PGDIV)

(Translated) Being a priest by profession, I had learnt Vedic Astrology and Vedic Vastu From FVA in 2004. Now, I don't get time to perform puja for people. Instead, I have a big list of clients and industrialists who regularly take my advice for all their personal, professional, commercial and social matters. Especially the material on Dosha and their remedies is very comprehensive. Now, I am learning gems and Crystal Therapy. Om Swasti.
Pdt. Vijay Kumar Shastri,
Rishikesh (B.A. (Sanskrit), PGDIV, PGDIA, PGDIG)


मैंने वास्तु शास्त्र पर कई किताबों का अध्ययन कर के अपने बंगले का निर्माण करवाया। किन्तु कई वर्ष बाद अपने मित्र की सलाह में मैंने प्ट। के वास्तु पाठ्यक्रम में प्रवेश लिया। कोर्स के दौरान मैंने पाया की मेरा ज्ञान अधूरा था जिसके कारण मेरे बंगले में अनेकों वास्तु दोष उत्पन्न हो गये थे। माड्यूल 11 एवं 12 द्वारा मैंने इनके समाधान को समझा व बिना तोड़-फोड़ के उसे सही करना भी जाना।
Shri Hemant Sharma,
Jaipur (PGDIV, PGDIF, PGDIN)